Welcome to our Newspage
On our news page we regularly inform you about current offers, activities and events around the Castle Hills Community.
You can also follow us on our Instagram and Facebook pages.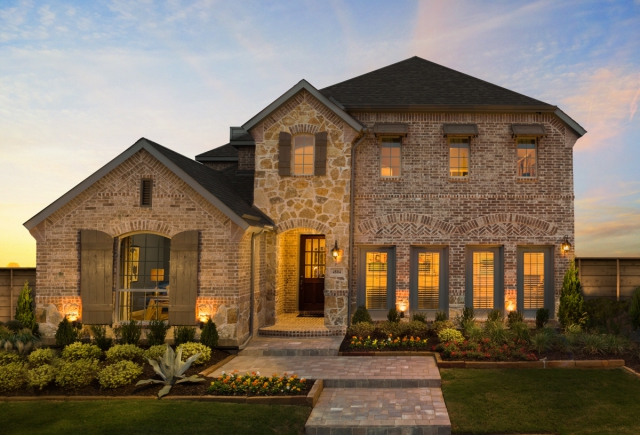 Friday, March 17, 2017
IT'S TIME TO HEAD SOUTH
Or just grab the remote! Castle Hills Southpointe is featured on this Sunday's HotOn! Homes at 10:30 a.m. on WFAA Channel 8. Tour American Legend Homes' model in Southpointe with HotOn! or visit in person to learn about the 14 floor plan options available in this neighborhood. Read more here.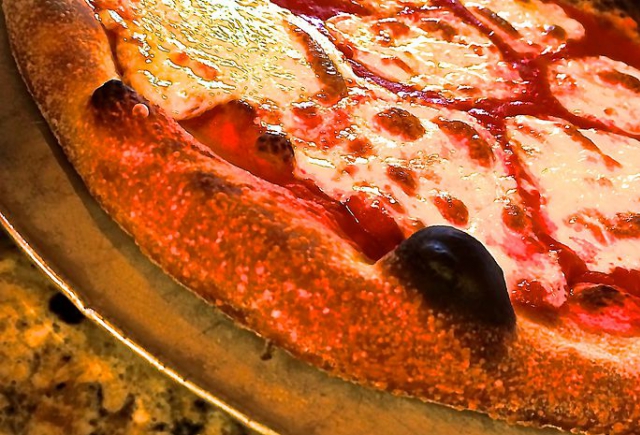 Tuesday, March 14, 2017
HAPPY 3.14!
Pi Day is celebrated on March 14th (3-14) around the world. Celebrate the Castle Hills way with a trip to PI.E 3.14 Everyday Eatery at the Village Shops. For the occasion, we recommend The PIE, with pepperoni, pepperoni and…more pepperoni; the classic Margherita; or the spicy Pollo en Fuego. So many options for celebrating Pi Day! Enjoy!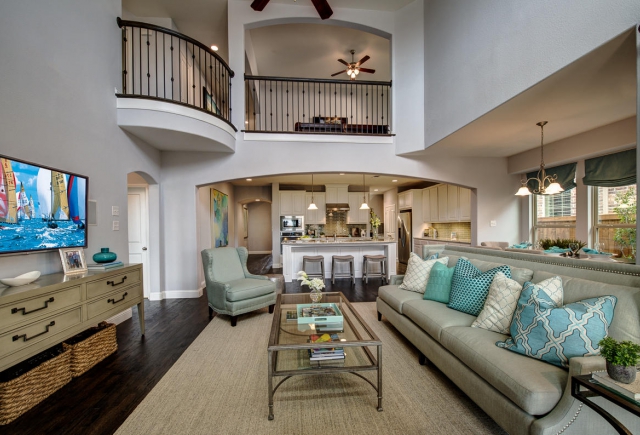 Friday, March 10, 2017
VISIT CASTLE HILLS NORTHEAST!
Now is the perfect time to buy a home in Castle Hills Northeast. There are a limited number of opportunities remaining here for homes on both 41 and 50-foot home sites built by American Legend Homes. Read more about this neighborhood within Castle Hills, located south of State Hwy. 121, near Josey and Windhaven, here. Or better yet, schedule a visit after watching this Sunday's segment of HotOn! Homes featuring Castle Hills Northeast at 10:30 a.m. on WFAA Channel 8.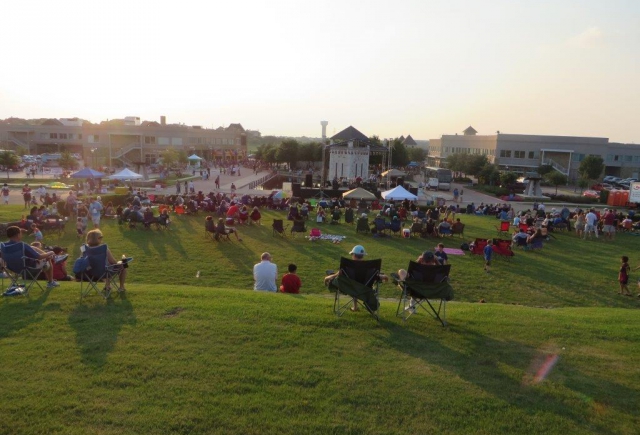 Wednesday, March 01, 2017
THE CASTLE HILLS SPRING CONCERT SERIES IS RETURNING TO THE VILLAGE SHOPS!
The Castle Hills Spring Concert Series is returning to the Village Shops! This year's concerts will feature a country rock party band, Big City Outlaws, on Saturday, May 13, and a boy band tribute, The Boy Band Night, on Saturday, June 10. The events also include family-friendly activities and food trucks. The concerts and activities are FREE! Read more here.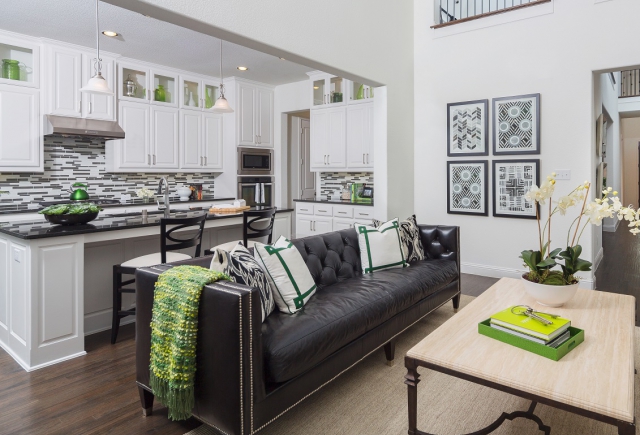 Monday, February 27, 2017
VISIT CHATEAUX AT THE SHOPS!
American Legend Homes is now selling at Chateaux at The Shops, luxury townhomes in the heart of Castle Hills. These homes offer several open floor plan options, an eclectic design, large outdoor living areas and two-car garages. Homeowners here will have the added benefit of being within the lively Village Shops setting with restaurants, Lake Avalon and more all just beyond their front doors! Read more about the townhomes, which start in the low $400s, here.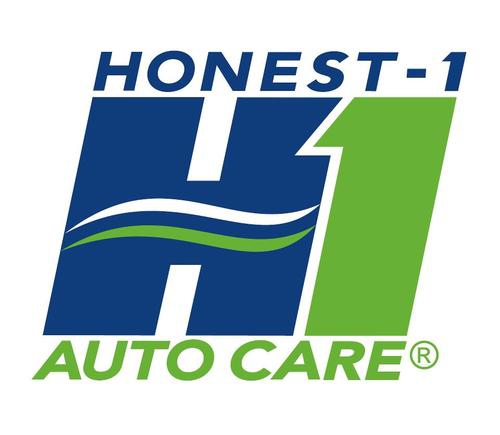 Friday, February 24, 2017
CAR CARE IN CASTLE HILLS: YOU GO, GIRLS
Honest-1 Auto Care, a Castle Hills business and tenant in Bright Realty's retail site at Josey and Windhaven, was recently featured in an NBC news segment. Honest-1's female owners opened their own shop after being frustrated with experiences at local auto repair shops. Read the full story here.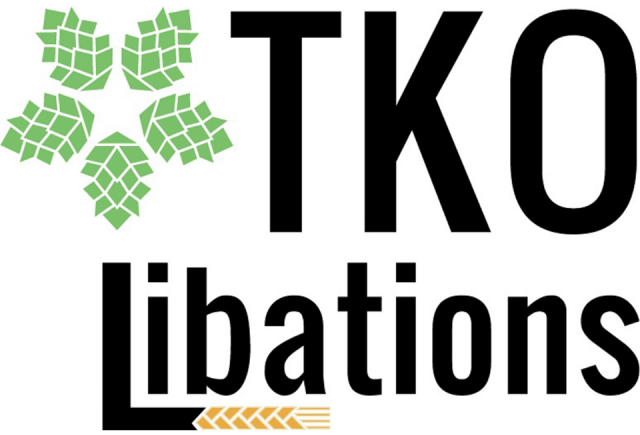 Wednesday, February 22, 2017
CHEERS TO THE VILLAGE SHOPS!
The Castle Hills Village Shops will soon be home to the area's newest craft brewery. Read more about TKO Libations in this D magazine article.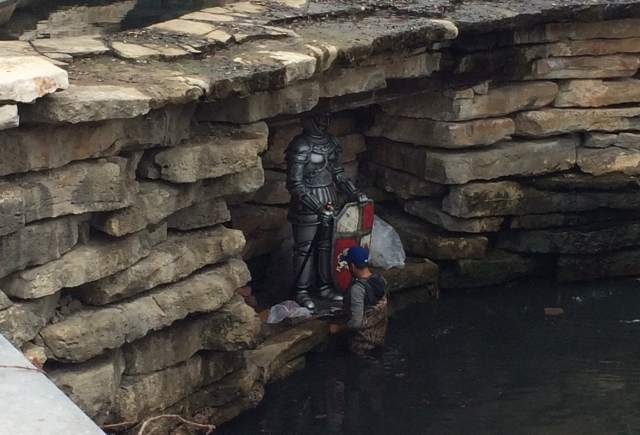 Monday, February 20, 2017
IT'S A NEW KNIGHT IN CASTLE HILLS
Stop by the Village Shops to see the new knight installed in the moat! What's the significance of the knight? Scroll down to "What's in a Name?" here.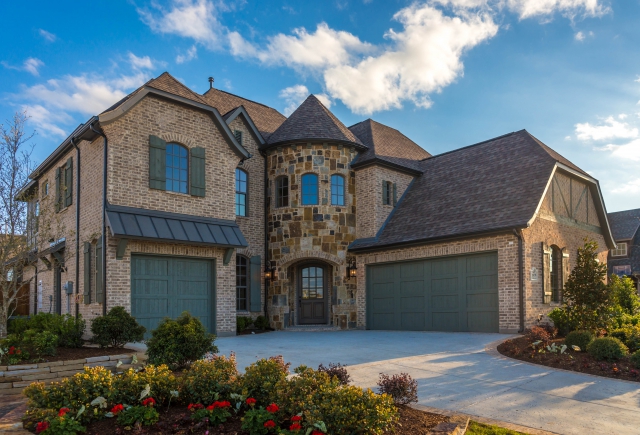 Friday, February 10, 2017
LOVE YOUR NEW CASTLE HILLS HOME
Fall in love this Valentine's weekend with a new home in Castle Hills. Watch this Sunday's HotOn! Homes at 10:30 a.m. on WFAA Channel 8 to learn all about Saxony by Shaddock Homes in Castle Hills Southpointe. Read more here.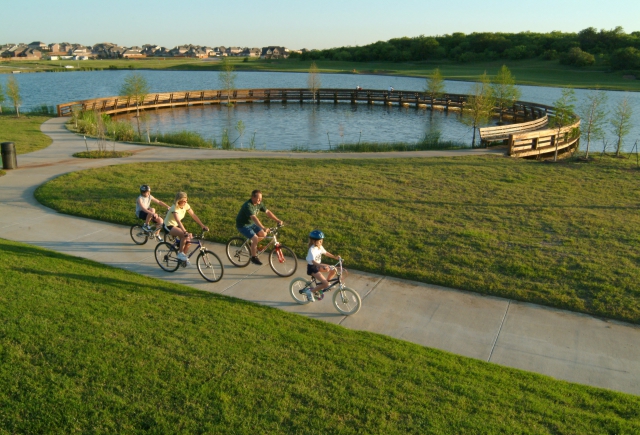 Wednesday, February 08, 2017
THE WEATHER OUTSIDE IS DELIGHTFUL!
…at least for the next few days! Take advantage of all Castle Hills has to offer in this great weather by visiting one of more than 25 parks in the community; talking a walk or bike ride on the trail system; playing a game of soccer or tennis on the sports fields or tennis courts; having a picnic on the shores of Lake Avalon; enjoying a meal on the patio at one of the Village Shops restaurants; taking in a round of golf at The Lakes; tending to your plot at the community garden; or just relaxing on your front porch with your family. Enjoy!