Welcome to our Newspage
On our news page we regularly inform you about current offers, activities and events around the Castle Hills Community.
You can also follow us on our Instagram and Facebook pages.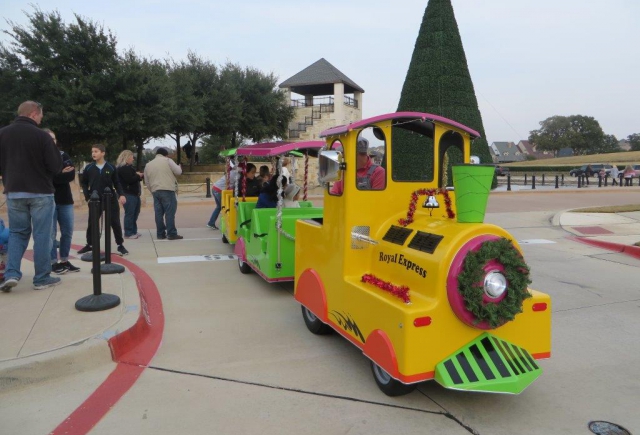 Tuesday, November 13, 2018
CASTLE HILLS HOLIDAY IN THE PLAZA
You won't want to miss out on this year's Holiday in the Plaza event happening on November 24. The event, which includes the lighting of the 68-foot tree by none other than Santa himself, is the perfect, family-friendly way to spend your Saturday. Activities include photo ops with Santa and a Christmas monkey and his sleigh, as well as debuts from live reindeer, toy solider drummer boys, stilt walkers, and Mrs. Claus for Story Time. There will also be a large farm animal petting zoo, a trackless train, games and inflatables. The event will run from 4:00-7:00 p.m. Concessions will be available for purchase.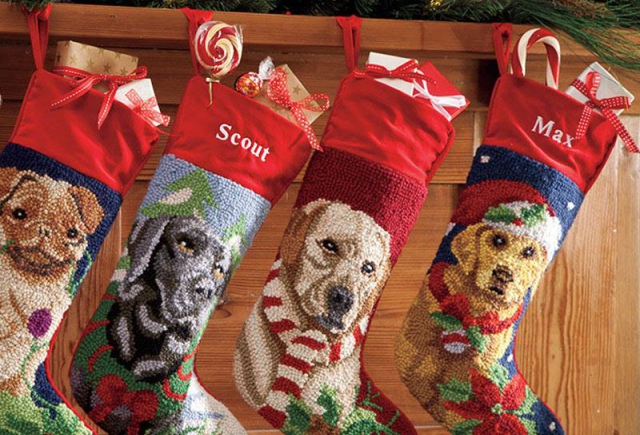 Monday, November 12, 2018
HOLIDAY TREATS (AND CONVENIENCES) IN CASTLE HILLS
The Castle Hills Village Shops offers a long list of conveniences to make your holiday errands quick and easy. Pick up quality dog treats, toys, beds and just about anything else your furry friends might want under the tree or in their stockings at Castle Hills Pet Supply. Stop by Liberty Postal for all of your holiday shipping needs. And if you're too tired to cook after all that shopping, grab a pizza from PI.E 3.14 on the way home! Get the full list of Village Shops tenants here.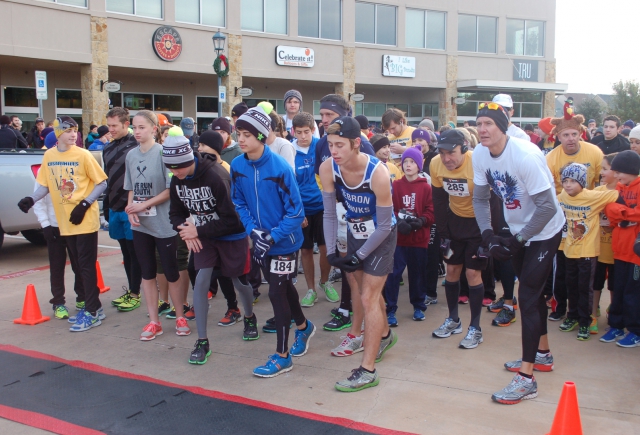 Friday, November 09, 2018
RUN OFF ALL THAT PUMPKIN PIE IN CASTLE HILLS
The 6th Annual Castle Hills Turkey Trot takes place Thanksgiving morning. Sign up for the 5K and 1M run/walk that supports Riverstone Ministry's outreach programs today. Riverstone Ministry has provided 7,900 meals for the Austin Street Center, a Dallas homeless shelter; raised $1,000 for Village of Hope, an orphanage in Uganda; and funded and taught a GED class at The Bridge, a Dallas homeless recovery center. Read more about Riverstone Ministry's outreach efforts here. Plus, if you do the Castle Hills Turkey Trot, not only are you supporting a worthy cause, you can have two pieces of pumpkin pie.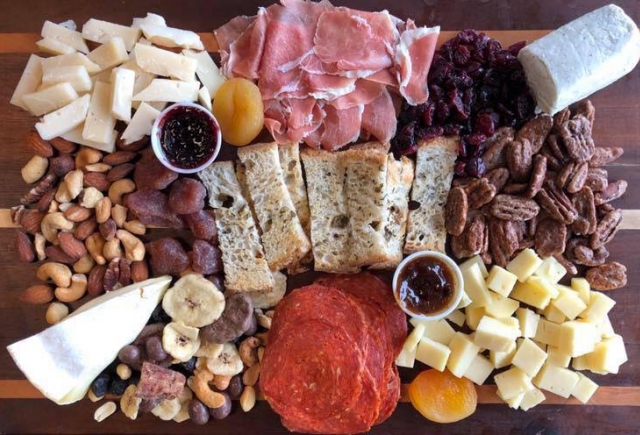 Tuesday, November 06, 2018
HOLIDAY ENTERTAINING MADE EASY WITH THE CASTLE HILLS VILLAGE SHOPS
Start planning your holiday menus now with the help of the Castle Hills Village Shops. Our neighborhood shopping village has everything you need to make your parties both successful and stress-free. Order gourmet cheese boards from The Salty Cow; they're customizable to meet your specific party needs! Choose your wine and spirits from the award-winning selection at Castle Spirits. Or try some local craft beer-to-go with crowlers and growlers from TKO Libations. Shop local this holiday season at the Village Shops. Get the full list of retailers here.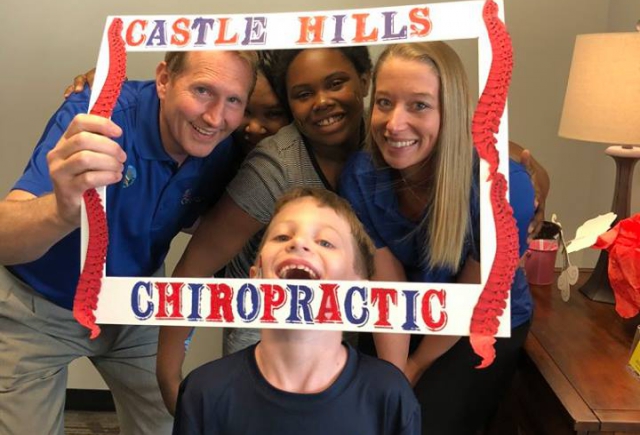 Tuesday, October 30, 2018
FIRST THURSDAYS AT CASTLE HILLS CHIROPRACTIC
First Thursdays are "back" again at Castle Hills Chiropractic! Keep your kids moving and grooving with an appointment because chiropractic care isn't just for adults. The next kids' event is Thursday, November 1. Contact the office for more details and read more here.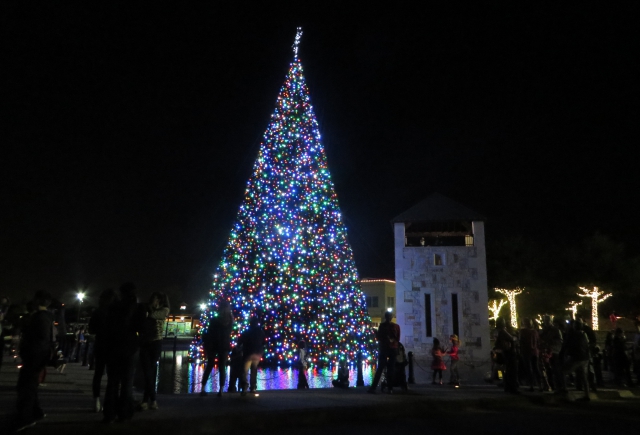 Wednesday, October 24, 2018
CASTLE HILLS HOLIDAY IN THE PLAZA
With the holidays right around the corner, mark your calendar now for this year's Holiday in the Plaza and tree lighting event at the Castle Hills Village Shops. The event takes place Saturday, November 24, 4 p.m. to 7 p.m. Bring the entire family and invite friends for an afternoon full of holiday activities including photo ops with Santa and the popular Christmas monkey (bring your cameras)! The fun also includes toy soldier drummer boys, stilt walkers, a trackless train, a farm animal petting zoo, games, Mrs. Claus Story Time and even live reindeer! Santa will light the 68-foot tree after sunset. The event is free; concessions are available for purchase. Read more here.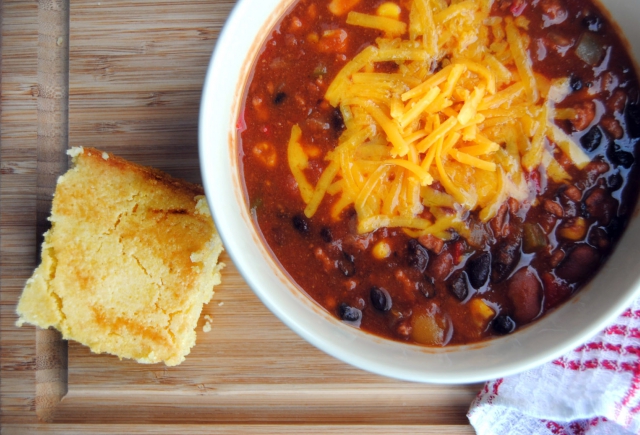 Friday, October 19, 2018
THE FALL FESTIVAL IS BACK AT CASTLE HILLS!
Get ready for the Castle Hills Fall Festival, happening this Saturday, October 20 from 5-8:00 p.m.! Located at the Village Shops and Plaza, the Fall Festival will feature a pumpkin patch station, bounce houses, carnival games, face painters, and much more. If you and your kids love animals, you're in luck – Humperdinck the camel and the exotic petting zoo are back this year for more fall fun! TKO Libations will also be hosting a chili and cornbread cook-off. For a $5 fee, guests can taste and judge the entries. For more information on this year's Fall Festival, click here.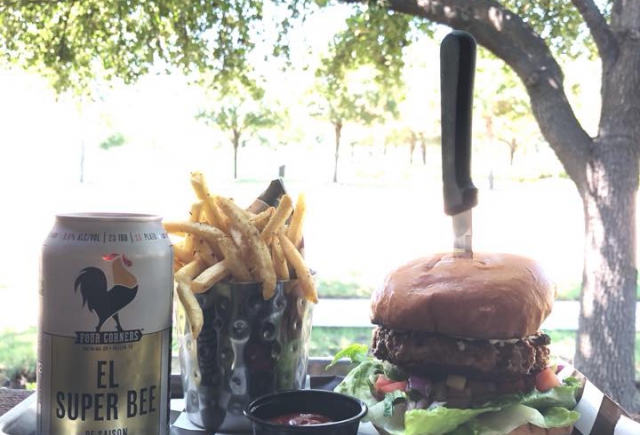 Tuesday, October 16, 2018
CASTLE HILLS TO MOTHER NATURE: "RAIN, RAIN, GO AWAY"
Fall is supposed to mean outdoor dining and cocktails. If it EVER stops raining, take advantage of restaurants with outdoor seating and patio areas at the Village Shops. TKO Libations, T.B.D. Kitchen, PI.E 3.14 Everyday Eatery, The Salty Cow, FroYo Smoo-licious, Sophia's Kitchen and The London Baker all have outdoor seating or full patios. For a full list of restaurants at the Village Shops, visit our website.
Thursday, October 11, 2018
FALLING FOR CASTLE HILLS
Castle Hills is the perfect place to enjoy the glorious fall weather. Hit the hike-and-bike trails that wind throughout the community for some fresh air and exercise. Or grab a cheeseboard from The Salty Cow and enjoy a picnic at Lake Avalon. If you're a golfer, check out what The Lakes at Castle Hills offers members. Read more about all of the amenities available to Castle Hills residents here.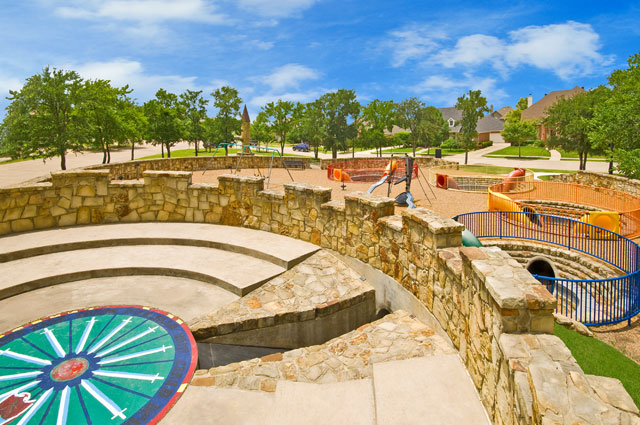 Tuesday, October 09, 2018
PARK YOURSELF IN CASTLE HILLS THIS FALL
The Castle Hills community offers 25-plus parks scattered throughout, easily accessible on foot or bike. Castle Park on Merlin Drive, for example, has tunnels that are perfect for exploring. Kids can hop on the trolley at Hidden Park on Lady DeVance or on the fire truck at Fire Truck Park on King Lionel. And you can't miss Dragon Park on Merlin Drive! Pick up a park map at the Community Center and read more here.