Welcome to our Newspage
On our news page we regularly inform you about current offers, activities and events around the Castle Hills Community.
You can also follow us on our Instagram and Facebook pages.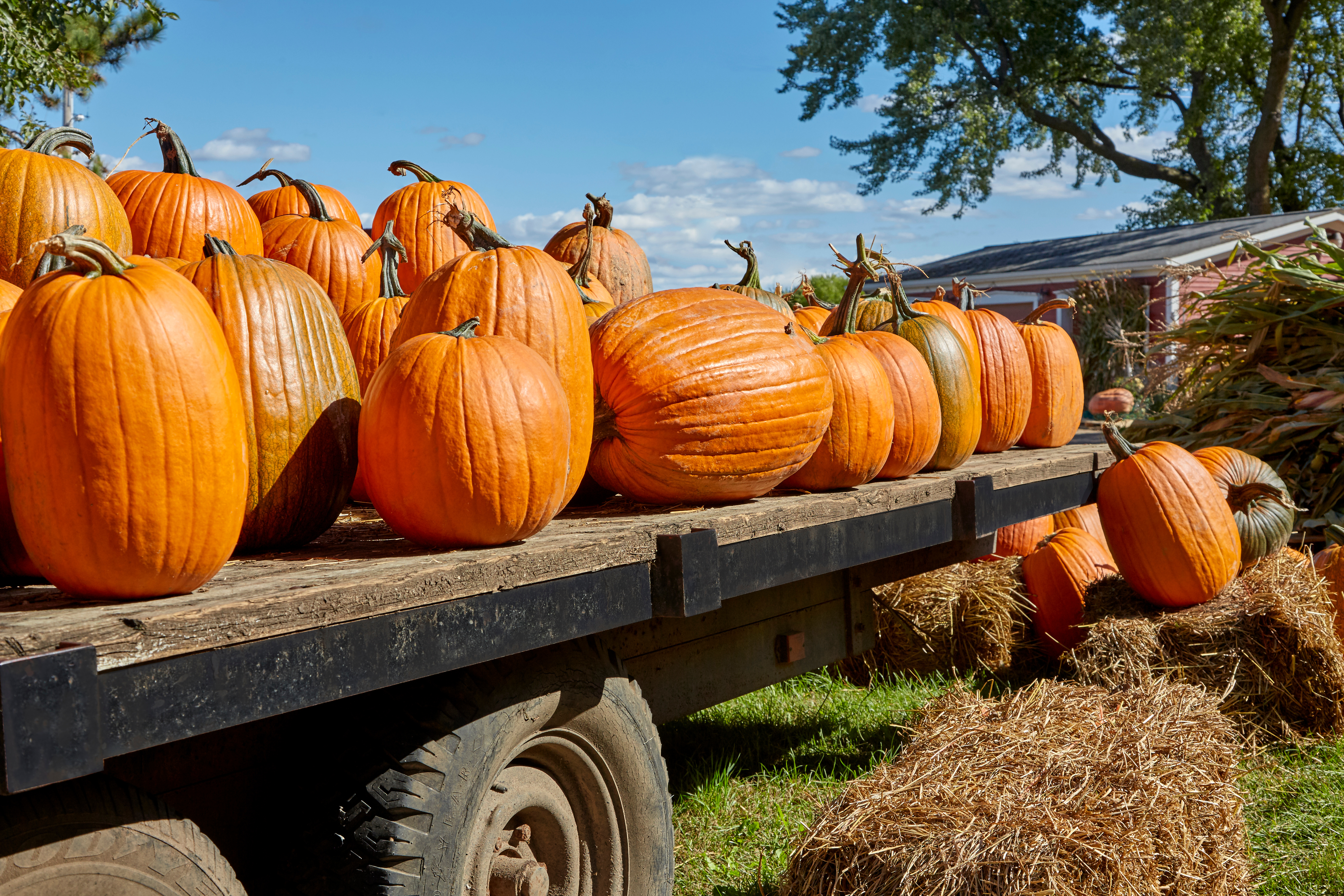 Friday, September 01, 2023
LEAF IT TO CASTLE HILLS FOR ALL THE FALL FUN!
As the scorching summer heat finally bids us "adieu," we can almost taste the pumpkin spice in the air – that can only mean one thing: Fall is just around the corner!
As the leaves begin to change and a cozy atmosphere takes over, Castle Hills residents are gearing up for a season of sweaters, scarves and, of course, pumpkin spice lattes. But there's so much more to look forward to than just the delightful taste of cinnamon and nutmeg. Mark your calendars for these fall events you don't want to miss!
CH Outdoor Market: Kick off the fall season by exploring the CH Outdoor Market on September 2nd. Stroll through a charming array of stalls featuring artisanal goods, local produce and unique crafts. It's the perfect opportunity to support local businesses while enjoying the cool autumn breeze. Every first Saturday of the month.
Castle Hills Car Show: Rev up your engines for the Castle Hills Car Show on September 17th. Get ready to admire a stunning collection of classic and modern vehicles, chat with fellow car enthusiasts, and maybe even discover your dream ride.
Movie night: Wind down the week with Castle Hills Friday night movie. Snuggle up with your loved ones for a fun movie night under the stars on September 22nd. Bring your blankets and popcorn as you enjoy "The Sandlot".
Art & Wine Walk: Raise your glasses to this annual event on October 5 that features local artists along with several Village Shops retailers offering free wine tasting (ID required) at their shops and restaurants.
The Realm Renaissance: Transport yourself back in time to a world of knights, queens and jesters at The Realm Renaissance on October 7th.
Castle Hills Annual Fall Festival: This fall tradition in the neighborhood will be Saturday, October 28. The festival will feature a pumpkin patch and decorating station, a carnival ride, bounce house, obstacle course and face painting.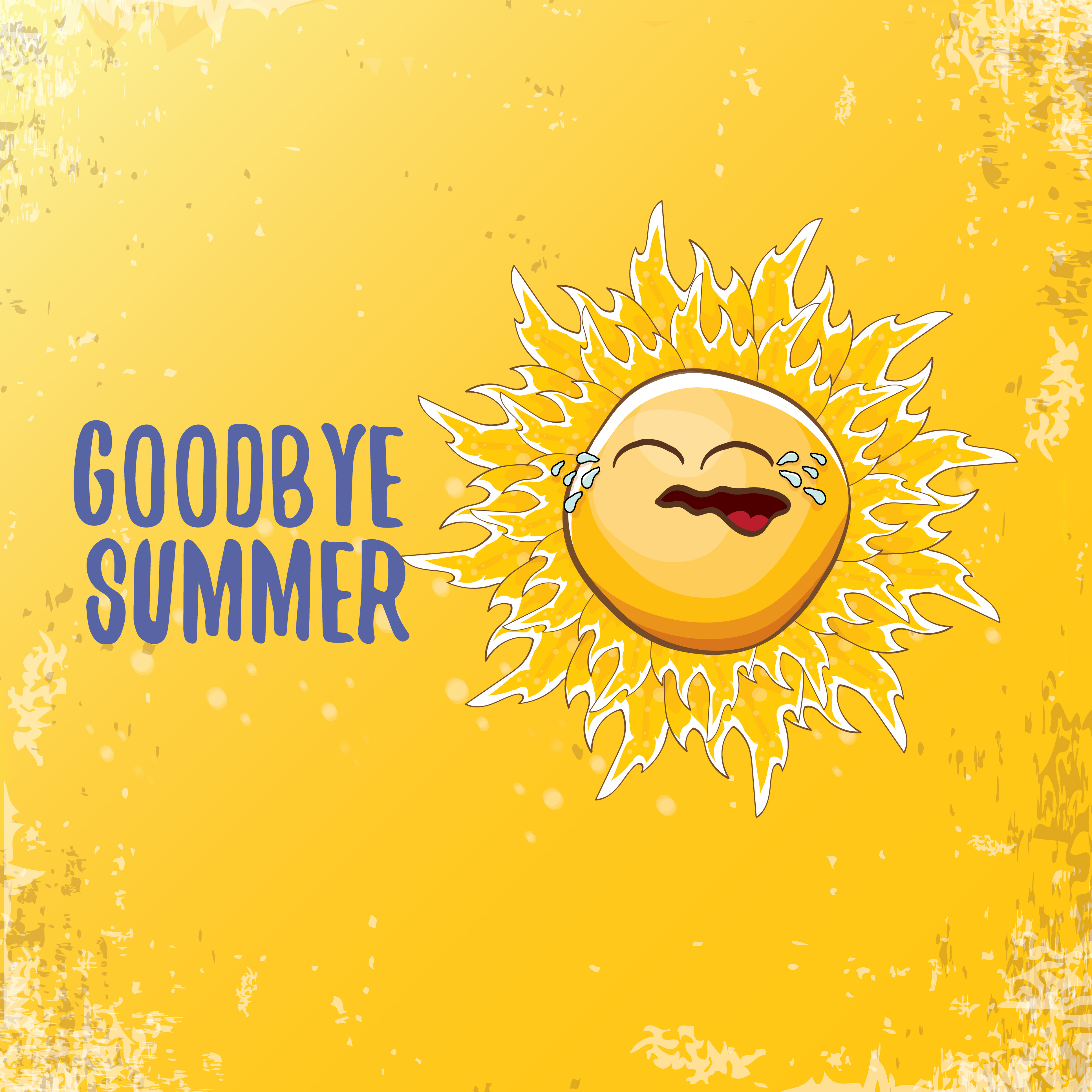 Thursday, August 10, 2023
SAVORING THE LAST DAYS OF SUMMER
Looking for ways to make the most of the final days of summer? We've got you covered with our top picks for summer fun!
1. Stay Cool in Our Sparkling Pools: Take a refreshing dip in one of our sparkling community pools. It's the perfect way to beat the heat and enjoy some splashing fun!
2. Water Balloon Fight at the Park: Gather your friends and neighbors for an epic water balloon fight at a nearby community park. It's guaranteed to be a laughter-filled adventure!
3. Dine at the Village Shops: Treat yourself to a delicious meal at your favorite restaurant in the Village Shops. Savor the flavors and make memories with loved ones.
4. Create a Summer Scrapbook: Capture the essence of your summer adventures by making a scrapbook. Collect your favorite photos, souvenirs, and ticket stubs to cherish those special moments for years to come!
With these fantastic ideas, you're sure to create unforgettable memories as you bid farewell to summer and prepare for the exciting new school year ahead. Embrace the joy of these last days and make every moment count!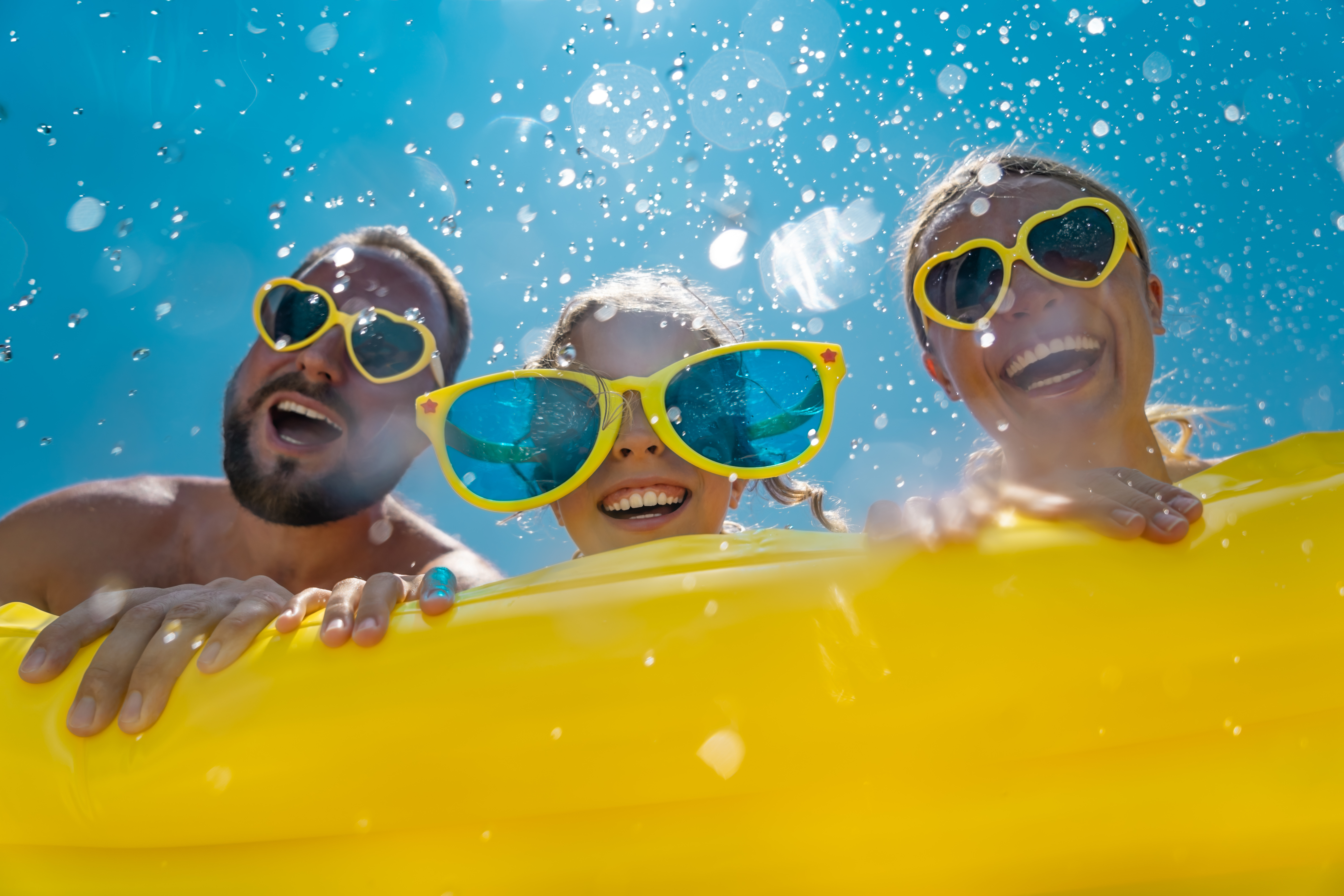 Monday, July 10, 2023
SUMMER LOVIN' IN CASTLE HILLS
There's so much to love about Castle Hills this summer! Grab your sunglasses, put on your sunscreen, and get ready to discover (or rediscover) summer in Castle Hills! These are our top fun in the sun picks in Castle Hills.
Cool Off at the Pools - When the temperature rises, there's no better way to beat the heat than by taking a refreshing dip in one of Castle Hills' community pools. Whether you're looking for a leisurely swim, a thrilling water slide adventure, or a splash pad for the little ones, Castle Hills has it all.
Tee Off at the Golf Course - Voted in the Top 100 Golf Courses in Texas, the Lakes is one of the premier golf courses in North Texas. Swing by and schedule a tee time!
Hit the Playgrounds - Take advantage of the numerous parks and playgrounds, perfect for picnics and family gatherings.
Embrace the spirit of summer, and let Castle Hills be your playground!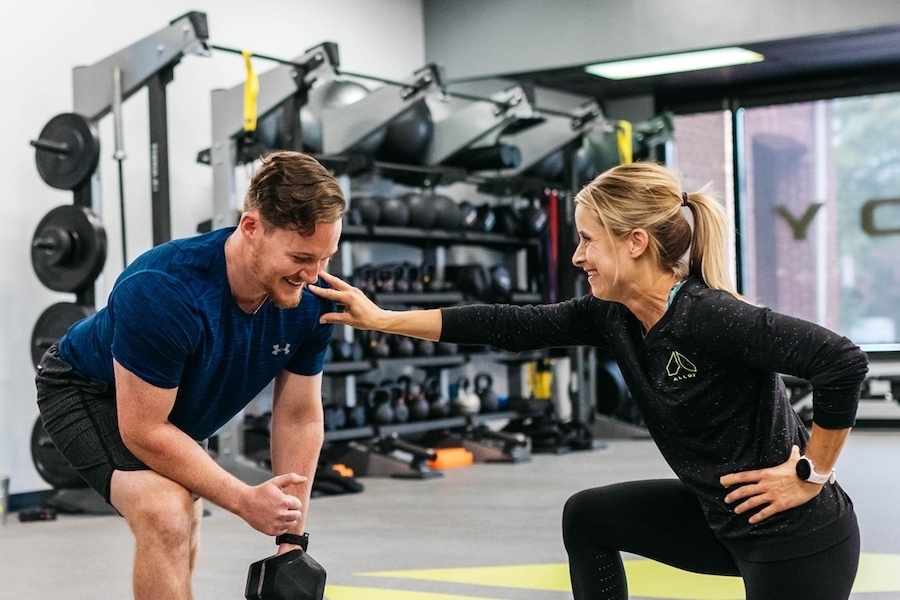 Thursday, June 29, 2023
ALLOY PERSONAL TRAINING BRINGING FITNESS FACILITY TO LEWISVILLE
Alloy Personal Training's Lewisville location is scheduled to open July 1. It will be located in the Castle Hills area at 2520 King Arthur Blvd., Ste. 101. Alloy offers a customized personal training program for clients of all fitness levels. Alloy is also expected to open in Coppell in July. 972-360-9103.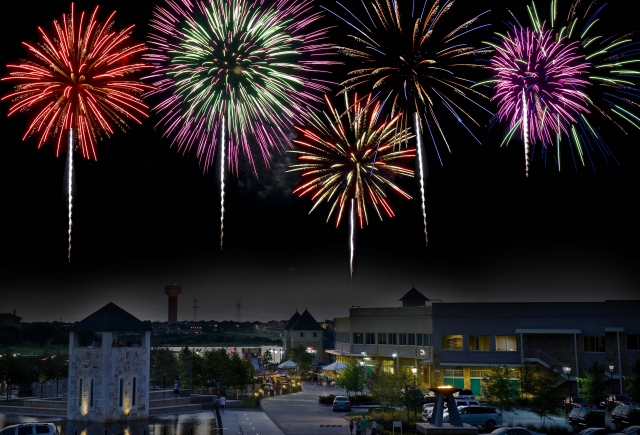 Tuesday, June 27, 2023
CASTLE HILLS COMMUNITY, CITY OF LEWISVILLE PRESENT 25TH ANNIVERSARY FREEDOM FESTIVAL
The Castle Hills community and the City of Lewisville will present the 25th anniversary
Freedom Festival
on Tuesday, July 4 starting at 5:30 p.m.
Everyone is invited to this free event, which features activities for all ages including face painters, balloon artists, caricature artists, a bounce house and water slide, food trucks, live music, and more. The highlight of the evening will be the fireworks display, scheduled to begin at dusk.
"We're honored that after a quarter of a century, the Castle Hills Freedom Festival has become a tradition for so many families in our surrounding communities," said Kristen Fritz, association manager for Castle Hills. "It's so exciting to see how far we've come. And, this year the City of Lewisville is partnering with Castle Hills for the 4th of July event, bringing in additional entertainment and increasing safety with shuttles and traffic control."
The Castle Hills Freedom Festival began in 1999 to celebrate America's independence and bring the community together. The first festival saw Mayor Bobbie Mitchell on a parade float waving to a crowd of about 400 attendees, far fewer than today's 15,000, according to Fritz.
"Back then, things weren't so different… just a bit smaller," she said. "While the water balloon toss and picnic-style BBQ have been replaced by waterslides, carnival rides and food trucks, other traditions like raffle prizes and fireworks are still a big part of the Freedom Festival."
Festival goers are encouraged to bring blankets, chairs, and coolers to find the perfect spot to watch the fireworks along the shores of Lake Avalon. There will also be several food options, including Castle Hills own The Grind Burger Bar, T.B.D. Kitchen, Hills Cafe, El Patio Mex Tex, and several food trucks.
"My favorite part as a resident is seeing my fellow neighbors enjoying themselves and creating a real sense of community," Fritz said. "My kids find their friends from school, eat popsicles together and jump in the bounce houses. Just pure wholesome fun."
This year's band lineup includes Gratzi, a Denton-based power pop band that was formed by four music teachers at the height of the COVID-19 pandemic, The Bandulus, an Austin-born ska, reggae, soul group that brings high energy to the stage, and Burning Sky Band, a rock cover band that plays classic and current hits to keep the party going. The bands will play at 6 p.m., 7:15 p.m., and 8:30 p.m., respectively.
Access to this year's event will not be the same as in years past, as there is no street parking available near the event. To keep streets clear for emergency vehicles, a shuttle service will run from Killian Middle School and Hebron High School for anyone that does not live in Castle Hills to the event space. The shuttle will run continuously from 4 to 11 p.m. and will drop off right near Lake Avalon.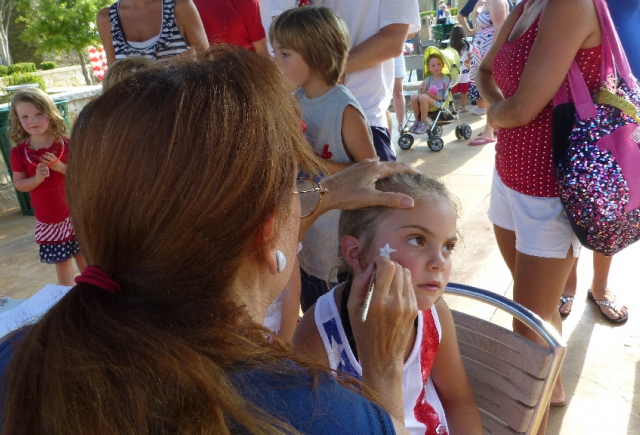 Thursday, June 01, 2023
THE CASTLE HILLS COMMUNITY AND THE CITY OF LEWISVILLE PRESENT THE 25TH ANNIVERSARY FREEDOM FESTIVAL
The Castle Hills community and The City of Lewisville invite you to the 25th anniversary Freedom Festival, a treasured community tradition, on Tuesday, July 4 at 5:30 p.m. Everyone is invited to this FREE event, which features activities for all ages including face painters, balloon artists, caricature artists, a bounce house/water slide combo, an ultimate bungee ride, a ninja tower, food trucks, live music and more! The highlight of the night will be a spectacular fireworks display, scheduled to begin at dusk. To get the best seats, we recommend arriving early. The Village Shops are located at 2520 King Arthur Blvd. at Lady of the Lake Boulevard in Lewisville. Don't forget to bring your blankets, chairs, and coolers as you find the perfect spot to watch the fireworks along the beautiful shores of Lake Avalon. For more information about shuttles, road closures, and other event details visit castlehillsvillageshops.com/event/FreedomFest23.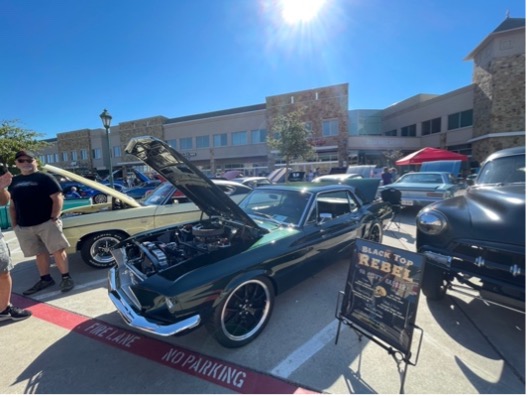 Thursday, May 04, 2023
GET REVVED UP FOR THE CLASSIC CAR & TRUCK SHOW AT THE CASTLE HILLS VILLAGE SHOPS ON MAY 21
Get ready to step back in time and experience the nostalgia of the golden age of automobiles! Head to the Castle Hills Village Shops for The Classic Car & Truck Show on Sunday, May 21, from 9 a.m. to 1 p.m. The event, which was moved from April due to weather, will showcase a number of gorgeous classic cars, is FREE for spectators and everyone is welcome. The Castle Hills Village Shops is located at 2520 King Arthur Blvd. at Lady of the Lake Blvd. in the Castle Hills community.
Time Machine Car Shows features the area's finest hot rods, classic cars and trucks, several with the latest technology. If you want to show off your classic beauty registration is from 8 a.m.- 10 a.m. with a $10 entry fee. Car show entrants will be eligible to win awards and prizes in categories such as Castle Hills Pick, Best of Show Car and Best of Show Truck. Those interested in showing cars can get more information from Ray at 940-600-9651 or Ray@TimeMachineCarShows.com.
Don't head to the car show on empty! Fill up your tank at one of several breakfast and lunch spots at the Castle Hills Village Shops. Stop in for coffee and fresh donuts at Sophia's Kitchen or breakfast scones at the Food Network-featured The London Baker. Enjoy mouthwatering Belgium waffles during brunch at Hills Café. Or after the show, get a burger and a beer at The Grind Burger Bar or some street tacos at T.B.D. Kitchen.
The Castle Hills Village Shops is a charming neighborhood destination with a number of unique retailers and conveniences. It also features tree-shaded walkways, gardens, and numerous water features, including the very popular interactive water fountain and shaded outdoor seating.
In the event of inclement weather, please visit the Castle Hills Facebook page(https://www.facebook.com/castlehillscommunity/) for event updates.
About Castle Hills
Castle Hills, an award-winning Bright Realty development, is a 2,900-acre master-planned and mixed-use community located in Lewisville, Texas. Since welcoming its first residents in 1998, Castle Hills has continued to evolve as a community for people to live, work, play and thrive. With a convenient location that is close to freeways, airports and major corporate headquarters, Castle Hills has expanded to include two large mixed-use communities, The Realm at Castle Hills and Crown Centre at Castle Hills. The community continues to be recognized as one of the premier communities in north Dallas with abundant office, living, shopping and dining.www.CastleHills.com.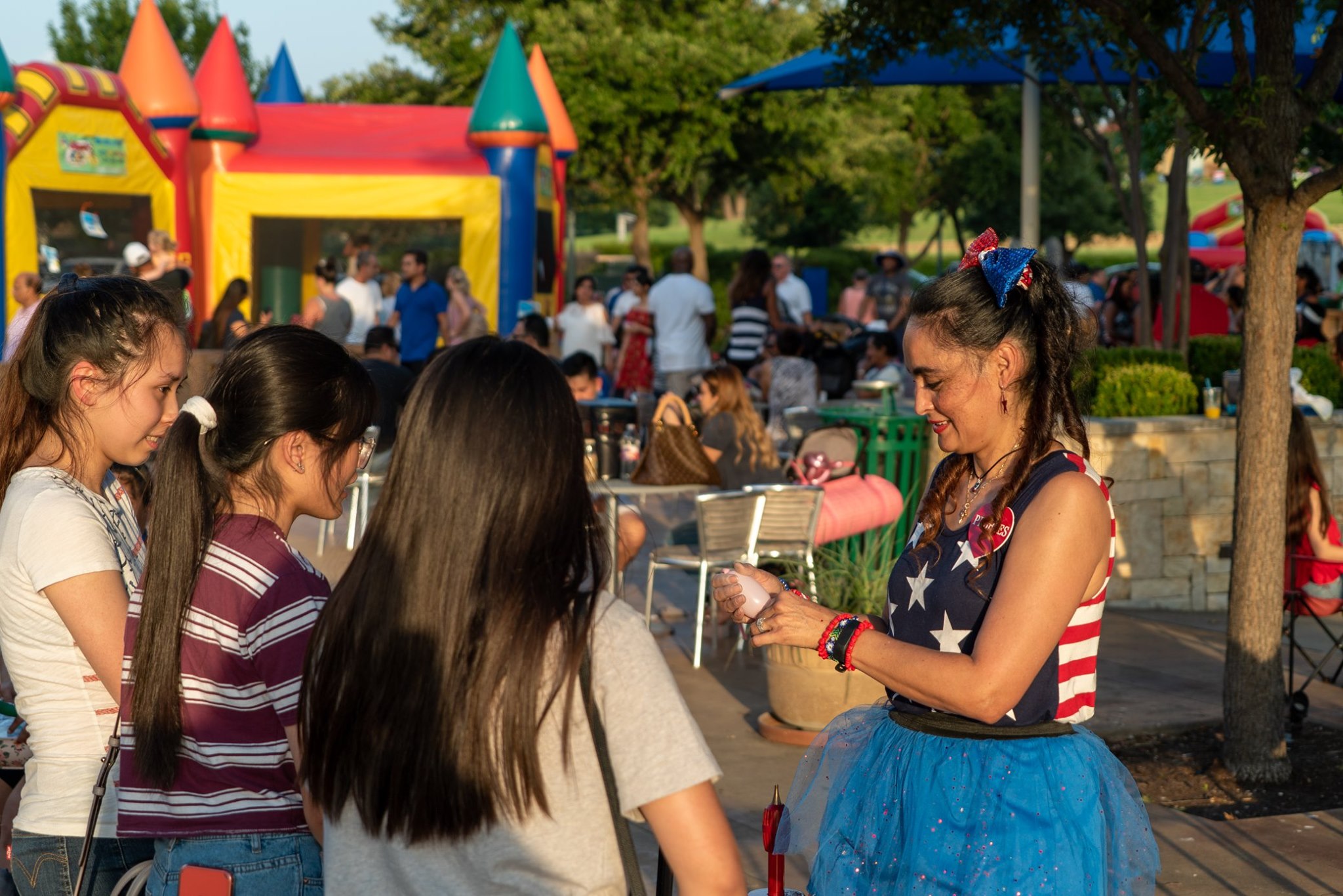 Monday, May 01, 2023
MAY-DAY! GET READY FOR FUN WITH THESE MUST-DO ACTIVITIES IN CASTLE HILLS
May is a fantastic time to be in Castle Hills. As the weather warms up, the community comes to life with a variety of outdoor activities and events that are perfect for families, couples, and individuals alike. Here are just a few things to look forward to this May:
2. Castle Hills Outdoor Market – every first Saturday of the month (May 6)
3. Mother's Day in the Park – May 14
4. Classic Car and Truck Show – May 21
In addition to these events, May is the perfect time to enjoy community amenities and activities year-round, including hiking and biking trails, tennis courts, basketball courts, playgrounds, and more!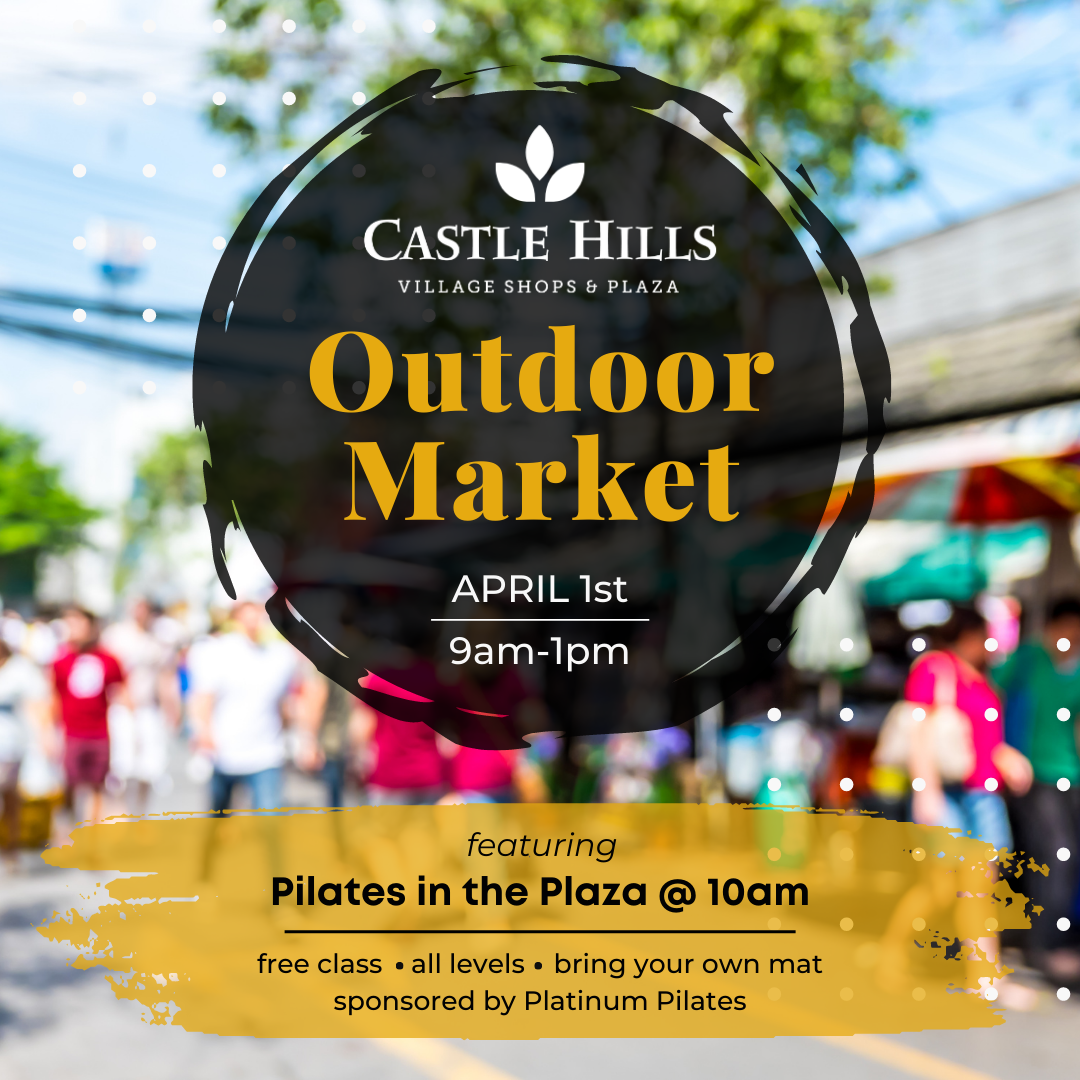 Saturday, April 01, 2023
CASTLE HILLS VILLAGE SHOPS FARMERS MARKET
Our first Saturdays Outdoor Market kicks off today from 9 am – 1 pm. The outdoor market will feature handmade and homemade goods along with fresh produce every month.


We'll be pairing a variety of free family-friendly activities with the market every month as well. This first market features a free Pilates class brought to you by Platinum Pilates. No experience required - just meet in the plaza at 10 am with your mat, and we'll teach you the rest! Mark every first Saturday on your calendars for the Castle Hills Village Shops Outdoor Market!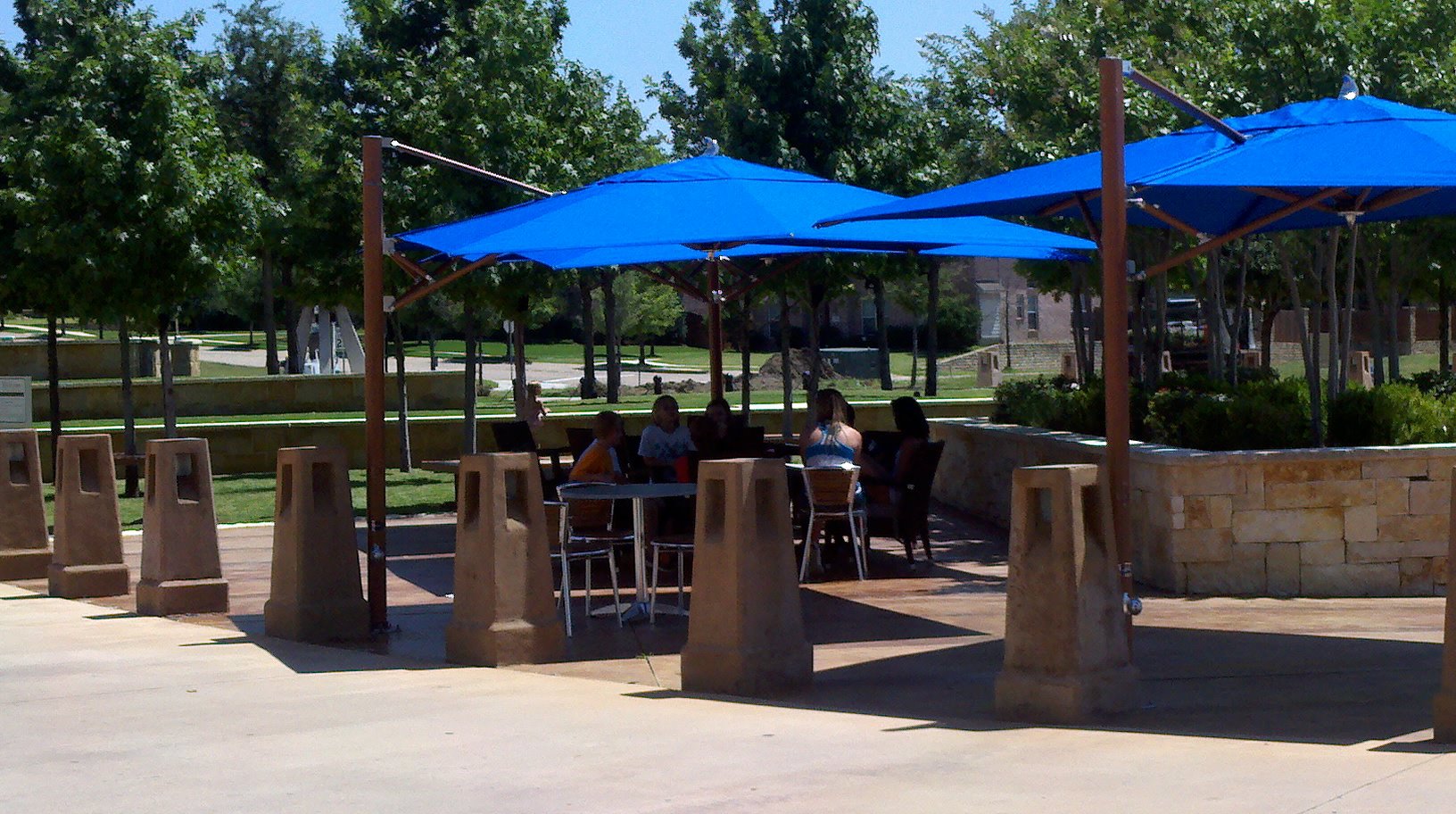 Monday, March 06, 2023
MARCH TO A NEARBY PATIO IN CASTLE HILLS
Spring is right around the corner! The weather is mild so it's a great time to enjoy the outdoors! You can get some sun and fresh air while also staying comfortable. Get outdoors and enjoy the patios at our neighborhood restaurants like Pie 314 Everyday Eatery, The Grind Burger Bar or TBD Kitchen! Rather get a little exercise? Head out to one of our many community amenities like our tennis and pickleball courts, parks or hike and bike trails!