Welcome to our Newspage
On our news page we regularly inform you about current offers, activities and events around the Castle Hills Community.
You can also follow us on our Instagram and Facebook pages.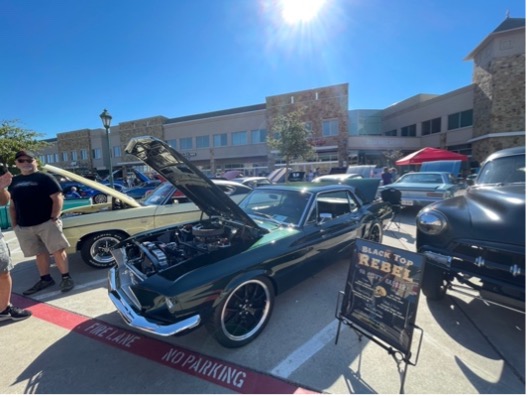 Thursday, May 04, 2023
GET REVVED UP FOR THE CLASSIC CAR & TRUCK SHOW AT THE CASTLE HILLS VILLAGE SHOPS ON MAY 21
Get ready to step back in time and experience the nostalgia of the golden age of automobiles! Head to the Castle Hills Village Shops for The Classic Car & Truck Show on Sunday, May 21, from 9 a.m. to 1 p.m. The event, which was moved from April due to weather, will showcase a number of gorgeous classic cars, is FREE for spectators and everyone is welcome. The Castle Hills Village Shops is located at 2520 King Arthur Blvd. at Lady of the Lake Blvd. in the Castle Hills community.

Time Machine Car Shows features the area's finest hot rods, classic cars and trucks, several with the latest technology. If you want to show off your classic beauty registration is from 8 a.m.- 10 a.m. with a $10 entry fee. Car show entrants will be eligible to win awards and prizes in categories such as Castle Hills Pick, Best of Show Car and Best of Show Truck. Those interested in showing cars can get more information from Ray at 940-600-9651 or Ray@TimeMachineCarShows.com.
Don't head to the car show on empty! Fill up your tank at one of several breakfast and lunch spots at the Castle Hills Village Shops. Stop in for coffee and fresh donuts at Sophia's Kitchen or breakfast scones at the Food Network-featured The London Baker. Enjoy mouthwatering Belgium waffles during brunch at Hills Café. Or after the show, get a burger and a beer at The Grind Burger Bar or some street tacos at T.B.D. Kitchen.
The Castle Hills Village Shops is a charming neighborhood destination with a number of unique retailers and conveniences. It also features tree-shaded walkways, gardens, and numerous water features, including the very popular interactive water fountain and shaded outdoor seating.
In the event of inclement weather, please visit the Castle Hills Facebook page(https://www.facebook.com/castlehillscommunity/) for event updates.
About Castle Hills
Castle Hills, an award-winning Bright Realty development, is a 2,900-acre master-planned and mixed-use community located in Lewisville, Texas. Since welcoming its first residents in 1998, Castle Hills has continued to evolve as a community for people to live, work, play and thrive. With a convenient location that is close to freeways, airports and major corporate headquarters, Castle Hills has expanded to include two large mixed-use communities, The Realm at Castle Hills and Crown Centre at Castle Hills. The community continues to be recognized as one of the premier communities in north Dallas with abundant office, living, shopping and dining.www.CastleHills.com.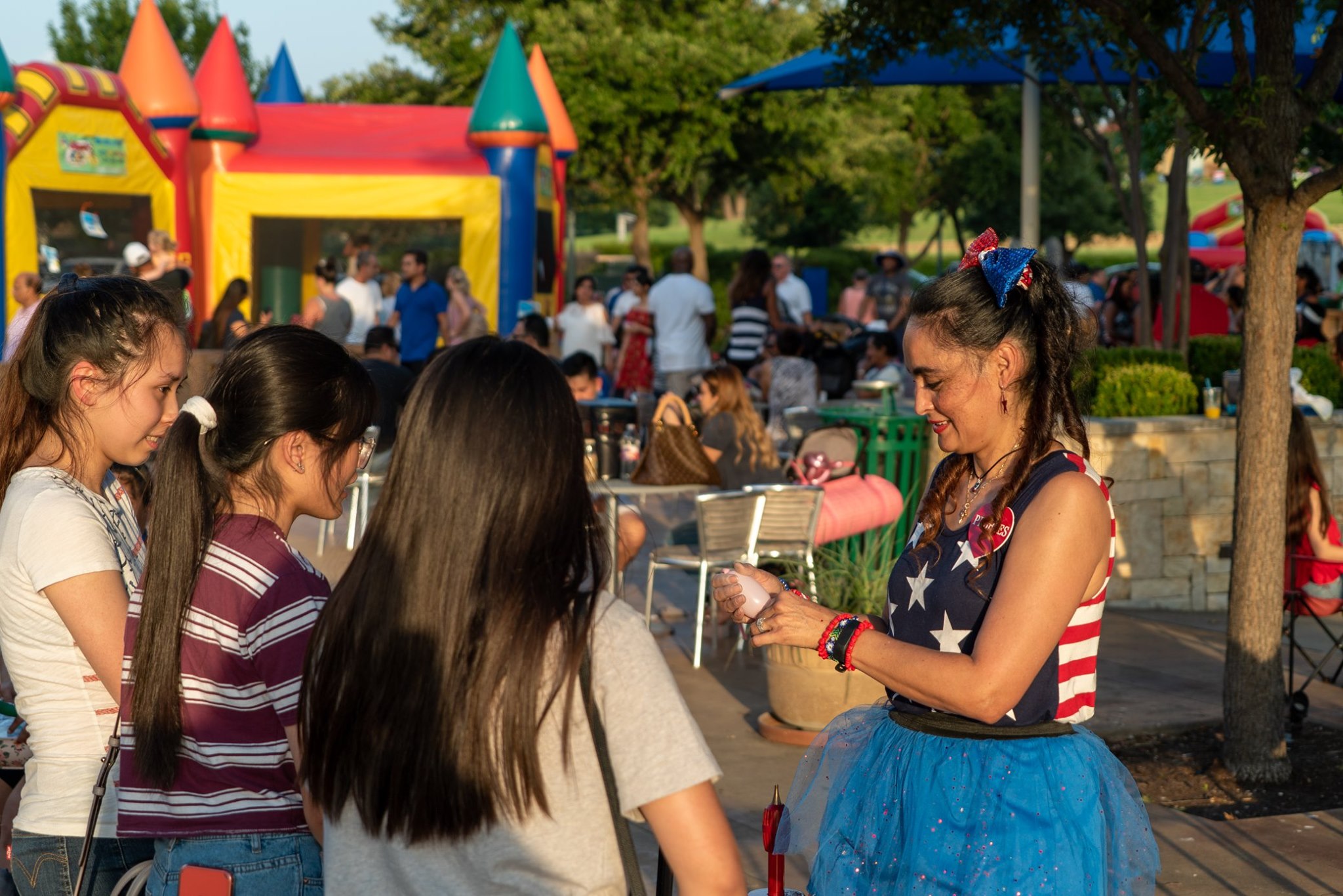 Monday, May 01, 2023
MAY-DAY! GET READY FOR FUN WITH THESE MUST-DO ACTIVITIES IN CASTLE HILLS
May is a fantastic time to be in Castle Hills. As the weather warms up, the community comes to life with a variety of outdoor activities and events that are perfect for families, couples, and individuals alike. Here are just a few things to look forward to this May:
2. Castle Hills Outdoor Market – every first Saturday of the month (May 6)
3. Mother's Day in the Park – May 14
4. Classic Car and Truck Show – May 21
In addition to these events, May is the perfect time to enjoy community amenities and activities year-round, including hiking and biking trails, tennis courts, basketball courts, playgrounds, and more!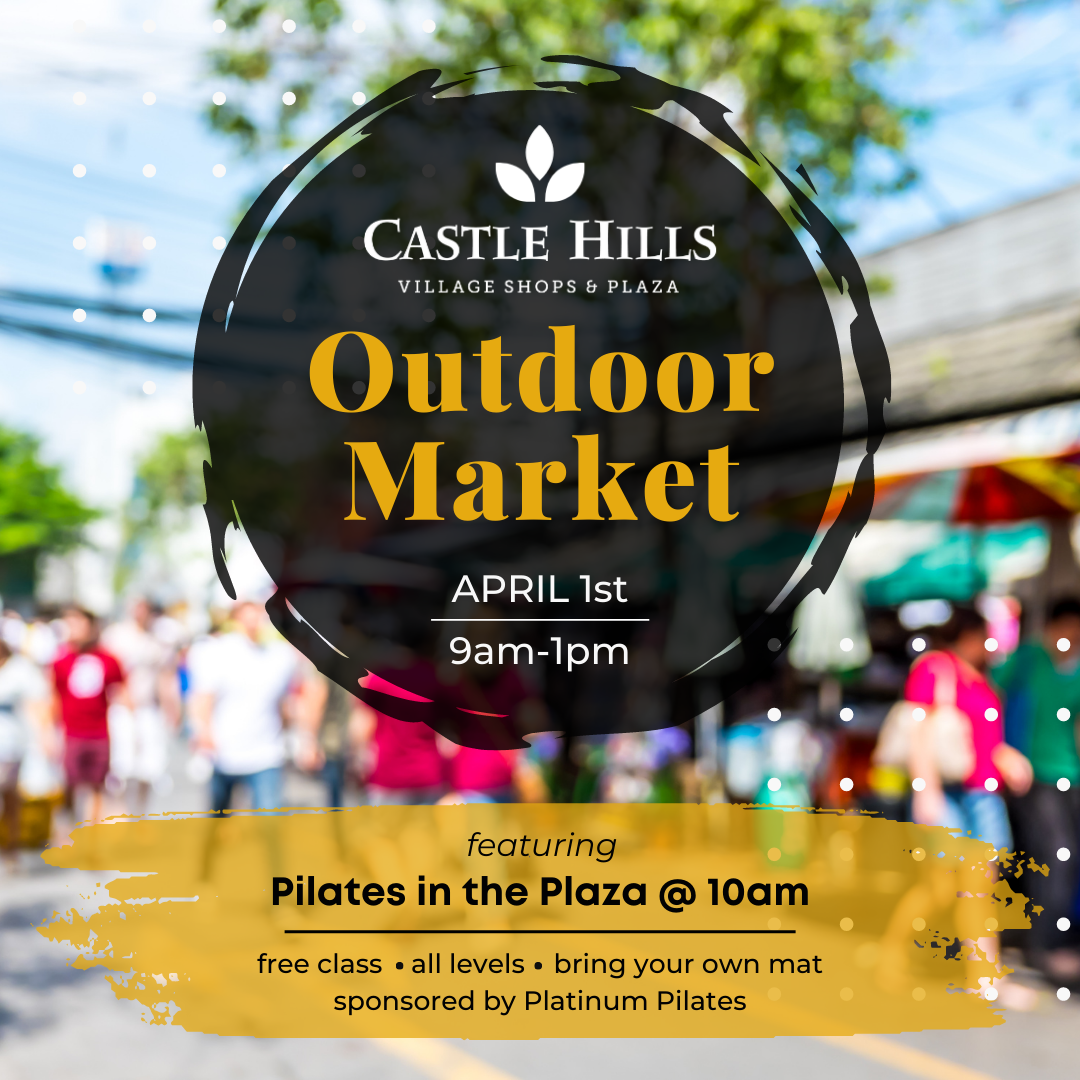 Saturday, April 01, 2023
CASTLE HILLS VILLAGE SHOPS FARMERS MARKET
Our first Saturdays Outdoor Market kicks off today from 9 am – 1 pm. The outdoor market will feature handmade and homemade goods along with fresh produce every month.


We'll be pairing a variety of free family-friendly activities with the market every month as well. This first market features a free Pilates class brought to you by Platinum Pilates. No experience required - just meet in the plaza at 10 am with your mat, and we'll teach you the rest! Mark every first Saturday on your calendars for the Castle Hills Village Shops Outdoor Market!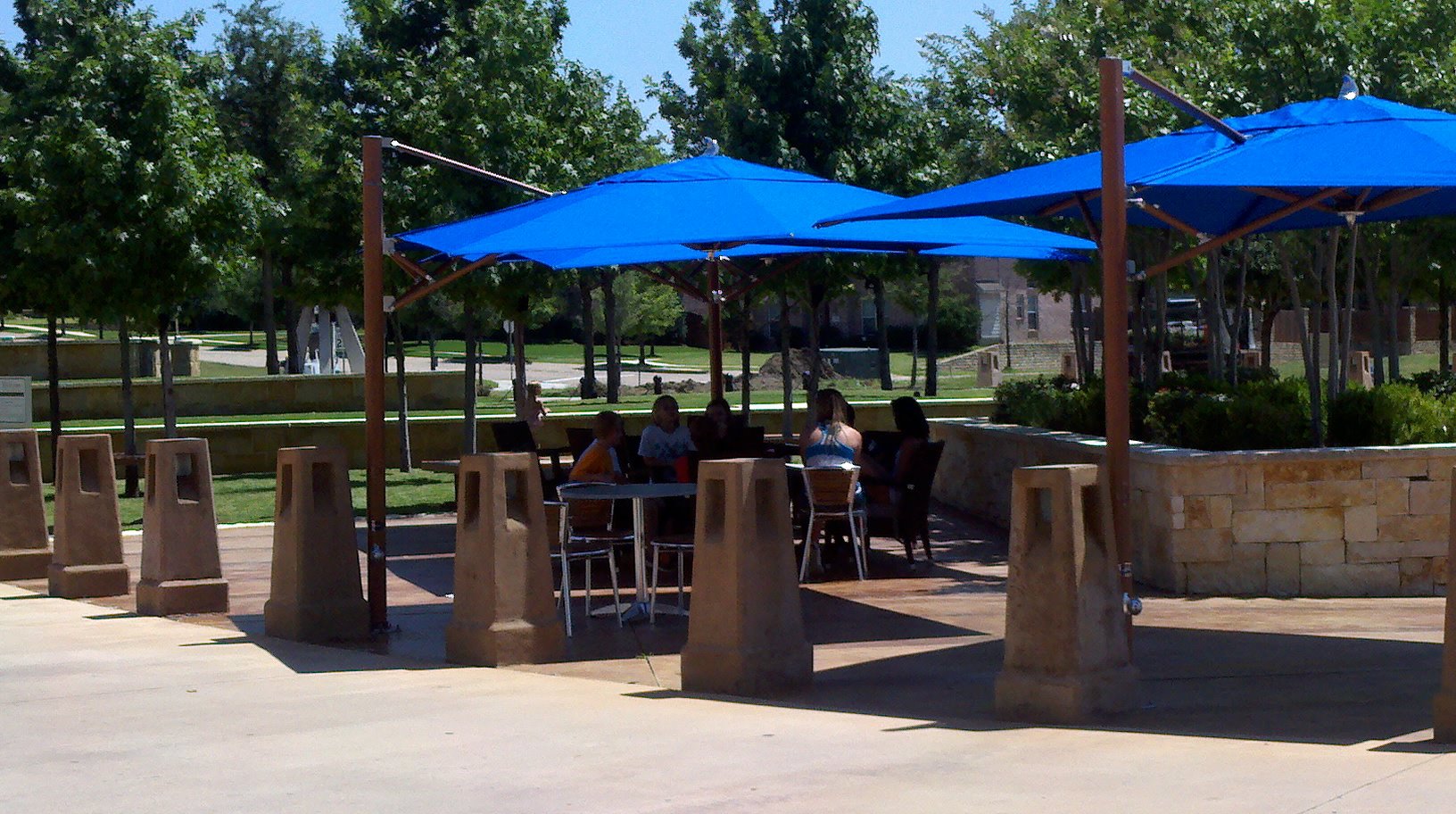 Monday, March 06, 2023
MARCH TO A NEARBY PATIO IN CASTLE HILLS
Spring is right around the corner! The weather is mild so it's a great time to enjoy the outdoors! You can get some sun and fresh air while also staying comfortable. Get outdoors and enjoy the patios at our neighborhood restaurants like Pie 314 Everyday Eatery, The Grind Burger Bar or TBD Kitchen! Rather get a little exercise? Head out to one of our many community amenities like our tennis and pickleball courts, parks or hike and bike trails!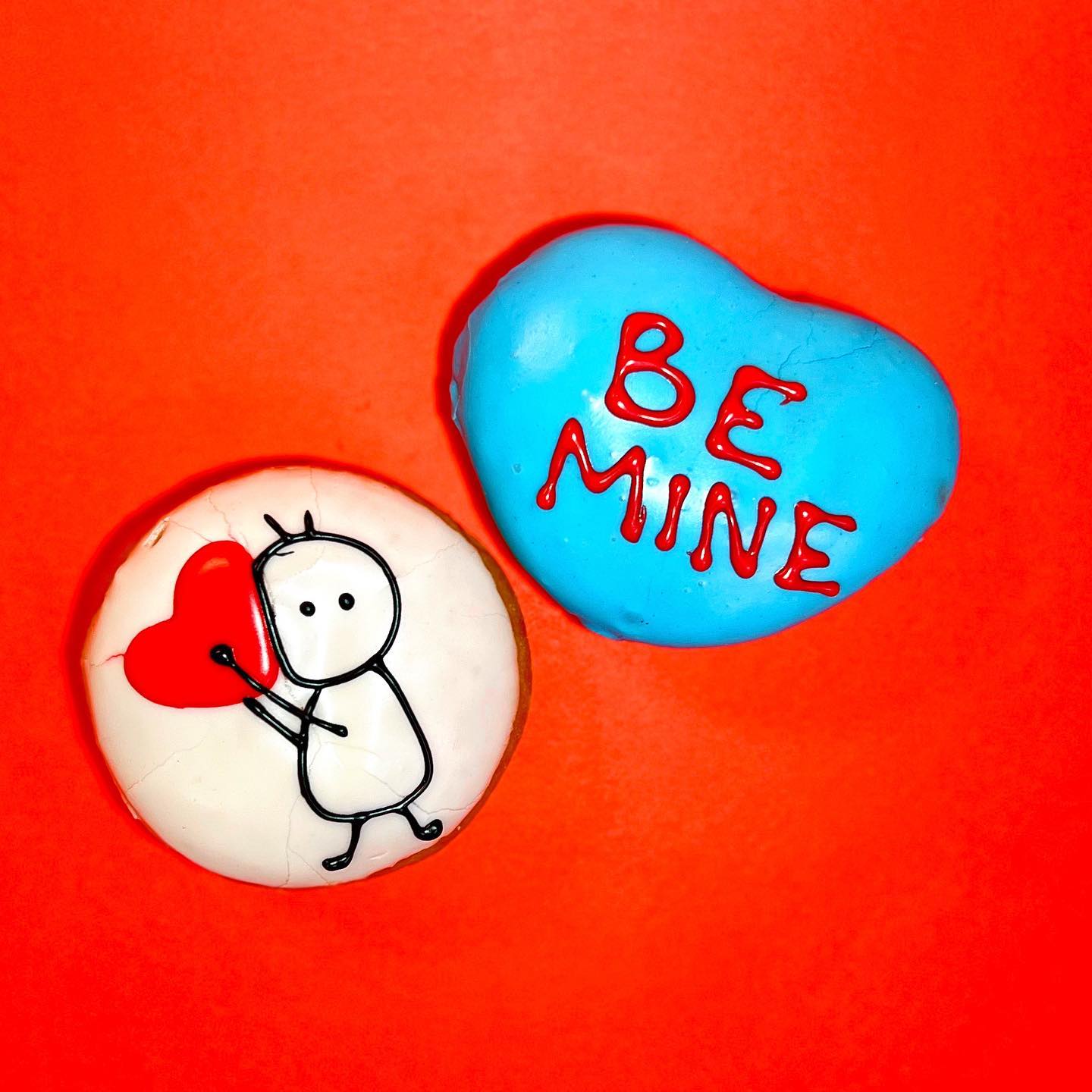 Friday, February 10, 2023
WITH LOVE FROM CASTLE HILLS
Love is in the air in Castle Hills! Valentine's Day is next week – don't forget to order something sweet form Sophia's Kitchen or the Food Network-featured The London Baker. Need a galentine's outfit? Head to Estilo where you'll find he latest trends in fashion jewelry, clothing, accessories, and more. You can get all your Valentine's shopping done without leaving the Castle Hills Village Shops!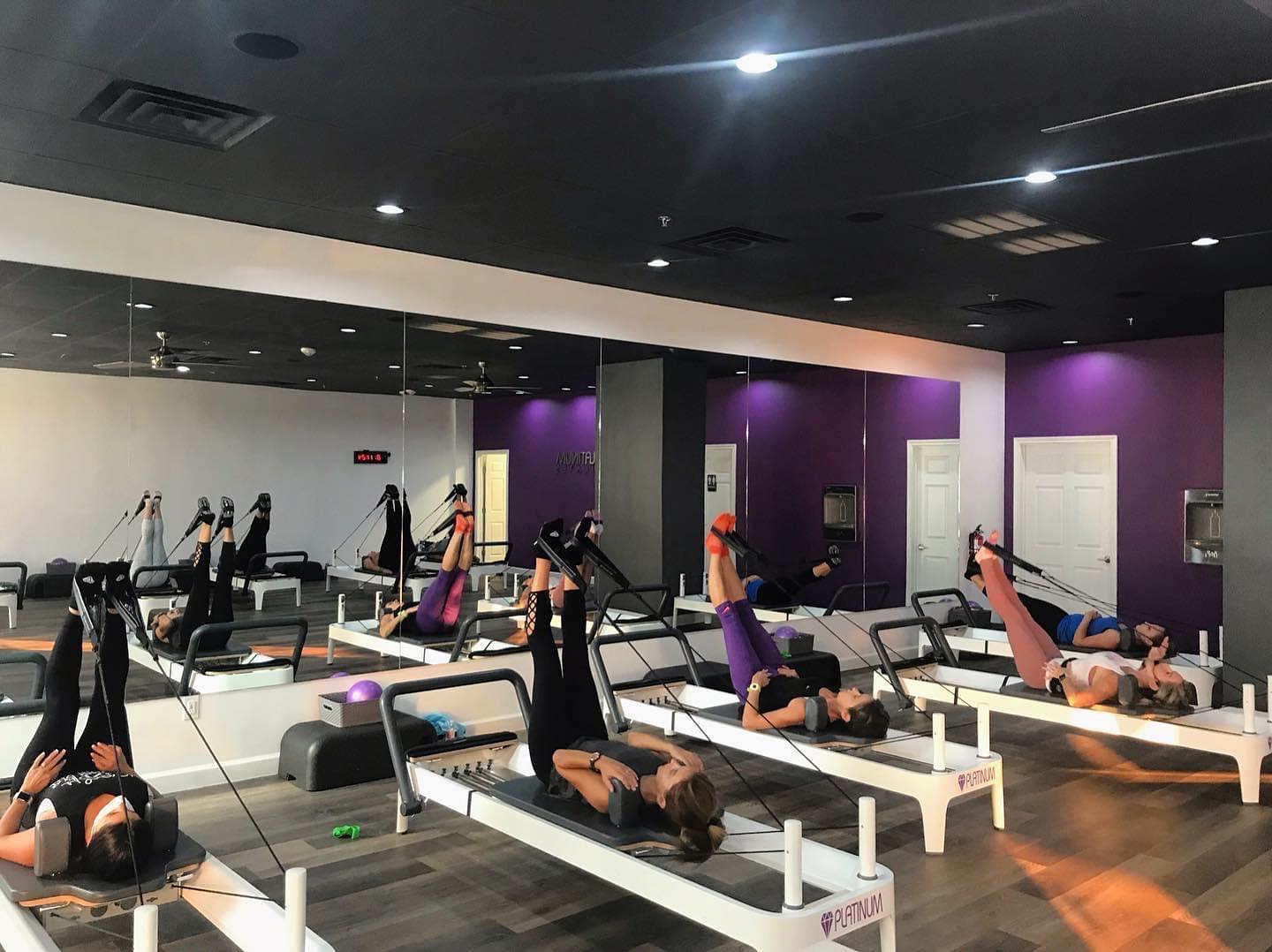 Sunday, January 01, 2023
NEW YEAR NEW YOU – GET FIT IN CASTLE HILLS
If your New Year's resolution is fitness-focused, try Platinum Pilates right here in the Castle Hills Village Shops! With fun, upbeat music and a small group setting, Platinum Pilates gives you a chance to ditch your to-do lists, get moving, and enjoy the moment. You'll be surrounded by a friendly, supportive community and amazing instructors!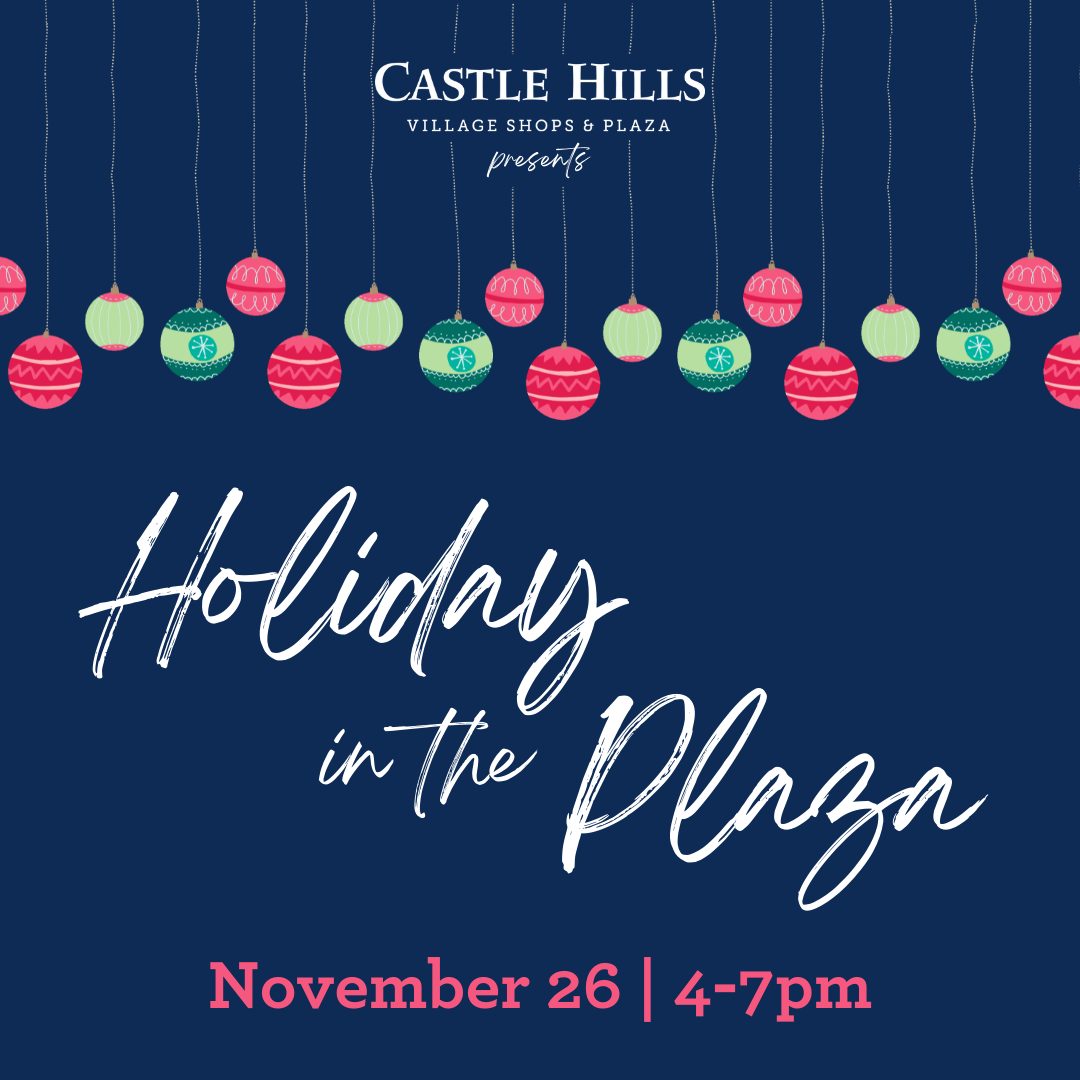 Monday, November 21, 2022
VISIT SANTA AT HOLIDAY IN THE PLAZA
Get in the holiday spirit at the annual Holiday in the Plaza at the Castle Hills Village Shops! This year's Holiday in the Plaza is Saturday, November 26, 4 - 7 p.m. The Event is full of family-friendly activities like photo ops with Santa and live reindeer! The fun also includes bounce houses, holiday-themed crafts and games, and more! Santa will light the iconic 48-foot Christmas tree after sunset! Get more info here.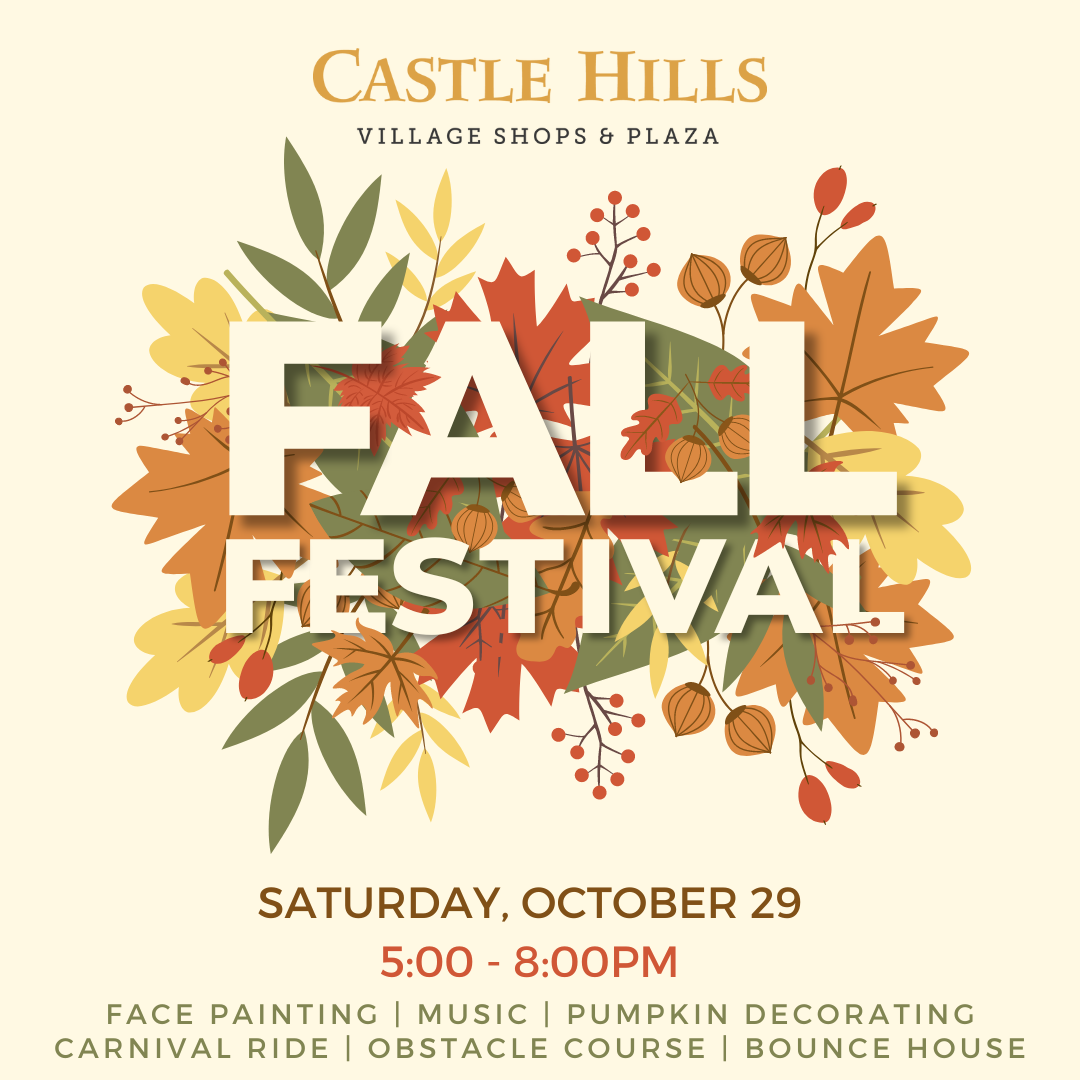 Wednesday, October 05, 2022
CELEBRATE FALL IN CASTLE HILLS
Mark your calendars now for the Annual Castle Hills Fall Festival! The event is Saturday, October 29, 5 - 8 p.m. This year's festival will feature a pumpkin patch and decorating station benefiting the Hebron High School Choir, a carnival ride, bounce house, obstacle course and face painting. Two lucky guests will get to go home with a fall-themed gift basket valued at just over $100! Check the Castle Hills Village Shops Facebook events for more information!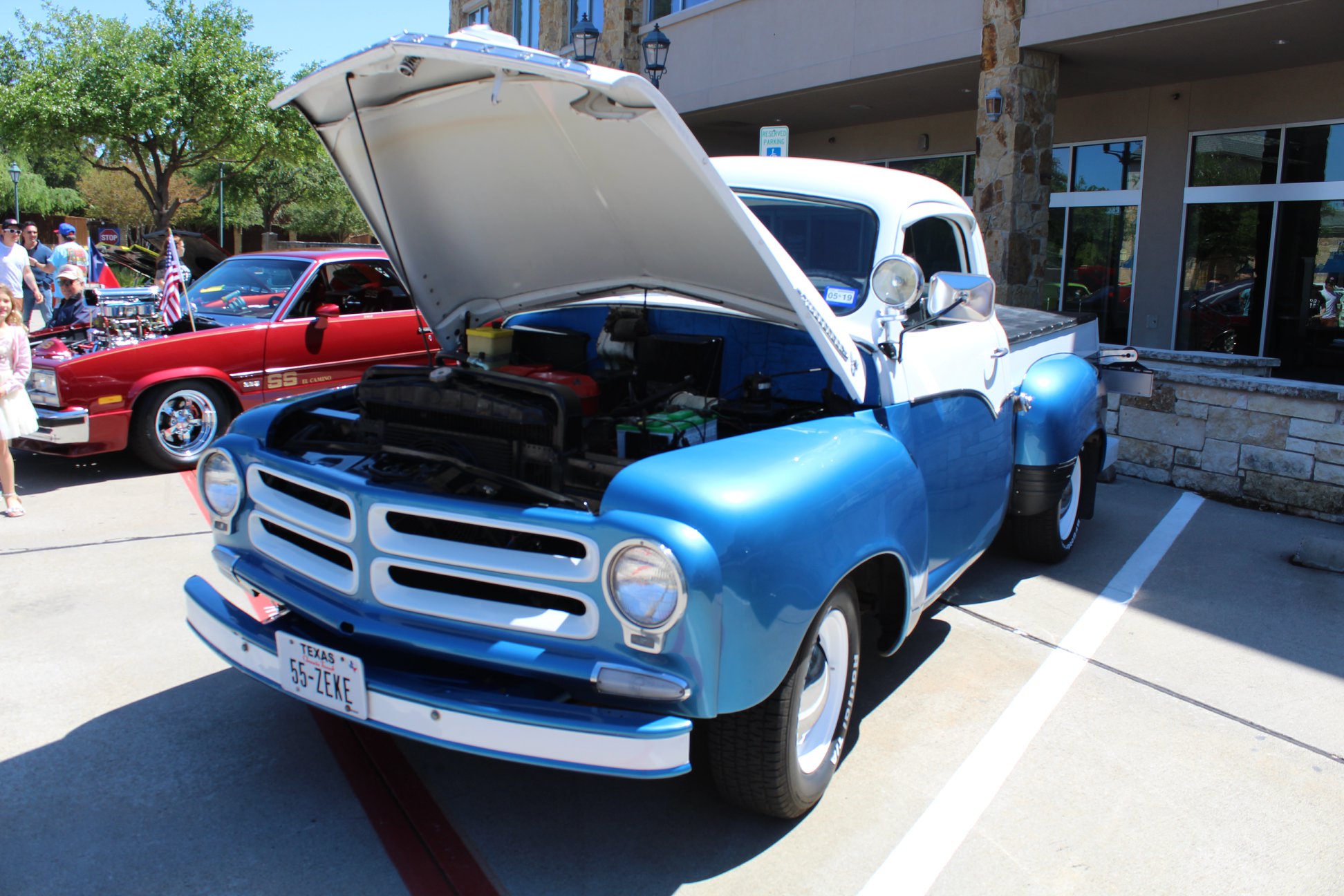 Thursday, September 15, 2022
CASTLE HILLS VILLAGE SHOPS FOR THE CLASSIC CAR & TRUCK SHOW
Cruise on over to the Castle Hills Village Shops for the Fall Classic Car & Truck Show. The event will showcase a number of automotive gems, is FREE and everyone is welcome. Join us Sunday, October 2, from 10 a.m. – 2 p.m. Get more information on our Facebook page or on the Village Shops website.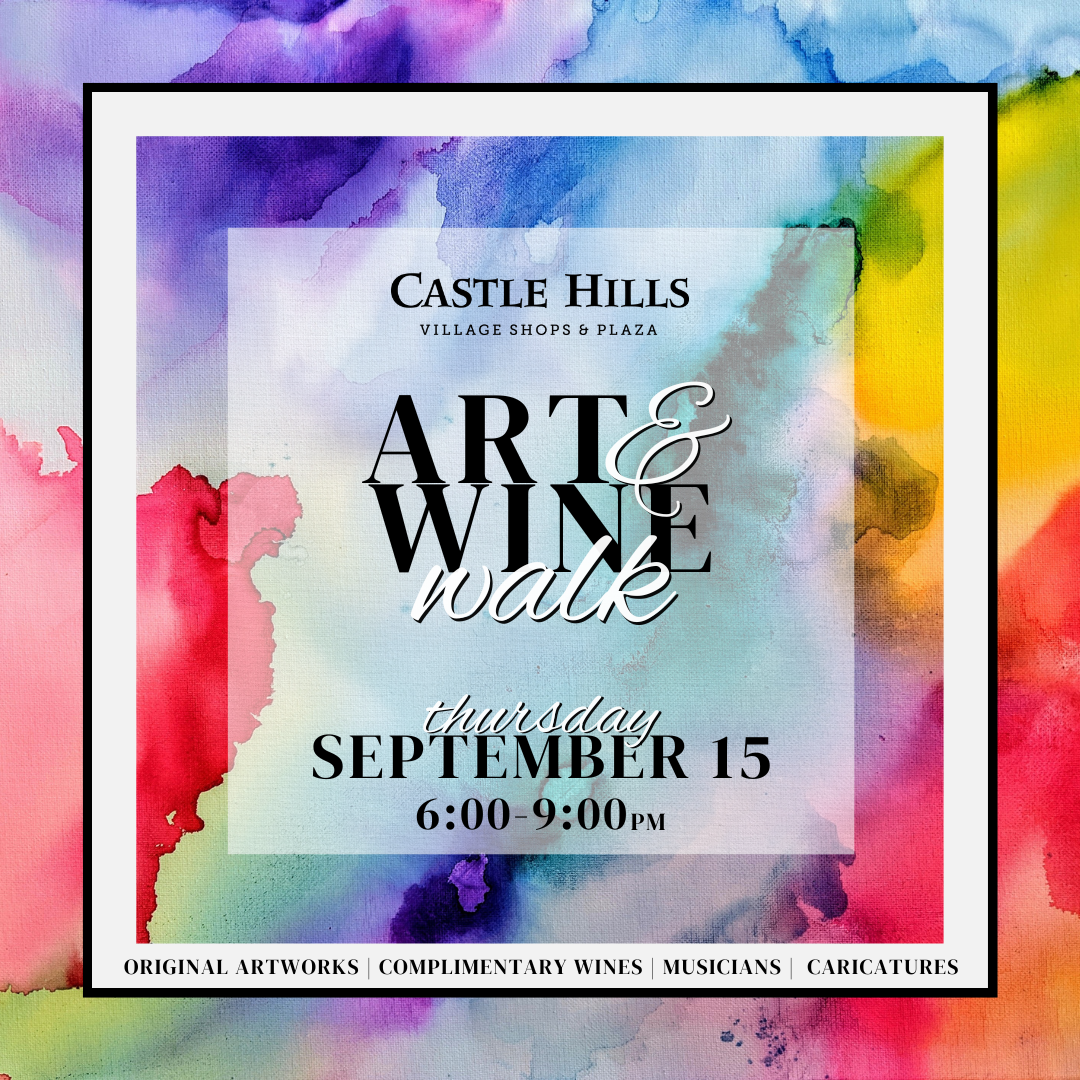 Monday, August 22, 2022
ANNUAL ART & WINE WALK RETURNS TO CASTLE HILLS
Sip and savor the beginning of fall at the Annual Art & Wine Walk at the Castle Hills Village Shops. The FREE event features the work of local artists along with several Village Shops retailers offering free wine tasting (ID required) at their shops and restaurants. The event is Thursday, September 15, from 6 p.m. - 9 p.m. Get more information on our Facebook page or on the Village Shops website.