Welcome to our Newspage
On our news page we regularly inform you about current offers, activities and events around the Castle Hills Community.
You can also follow us on our Instagram and Facebook pages.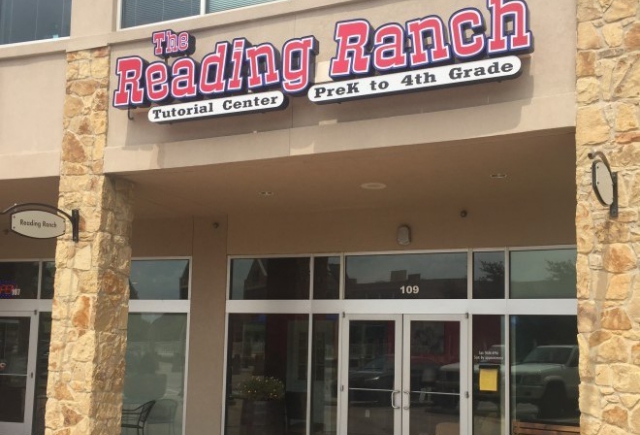 Tuesday, May 28, 2019
STAYING SHARP IN CASTLE HILLS THIS SUMMER
The Reading Ranch at the Castle Hills Village Shops is the ideal place to keep reading skills sharp over summer break. Summer programs are offered in three sessions from June through August. Programs are offered for children from Pre-K through 5th grade and focus on skills such as written expression, guided writing, phonics and spelling, grammar and editing, recall and analysis, and vocabulary enhancement. There's even a summer book club! Read more about the classes here.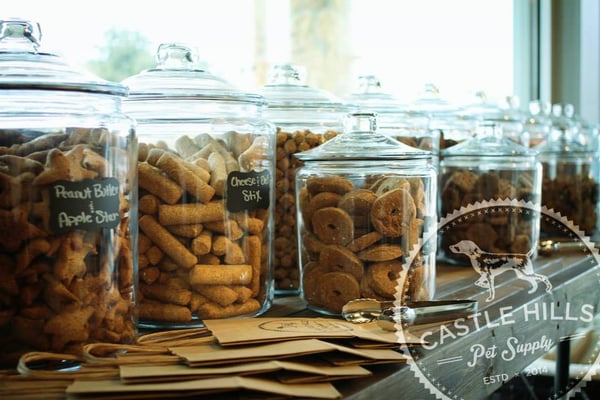 Friday, May 24, 2019
CASTLE HILLS VILLAGE SHOPS HOME TO UNIQUE RETAIL DESTINATIONS
The Castle Hills Village Shops is a wonderful community amenity that offers neighbors a place to gather and take advantage of great food and drink as well as neighborhood conveniences. Families can pop into Sophia's Kitchen for breakfast and grab takeout from Ramen Izakaya Akira for dinner. Dentist and orthodontist appointments, haircuts, manicures and dry cleaning can also be taken care of at the Village Shops. Our pets' needs can even be met with grooming at American Pup Culture and supplies at Castle Hills Pet Supply. Read this article about our very own pet boutique here and check out everything the Village Shops has to offer here.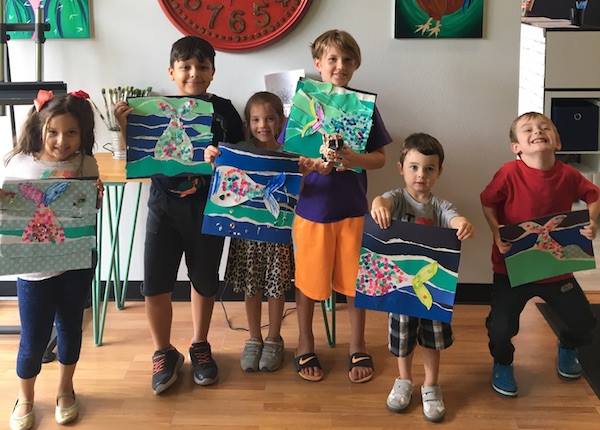 Friday, May 17, 2019
DESIGNING THE PERFECT SUMMER IN CASTLE HILLS
Summer camp is fun and convenient when activities are at the Village Shops! Design Time is offering a number of creative supper camps for the aspiring artist in your family, with both morning and afternoon classes, and full- or half-day options. The camps are themed with topics such as "Under the Sea & Color Me Crazy," "Around the World & All About Abstract" and "Animal Planet & Mad Scientist." Read more about the summer camps here.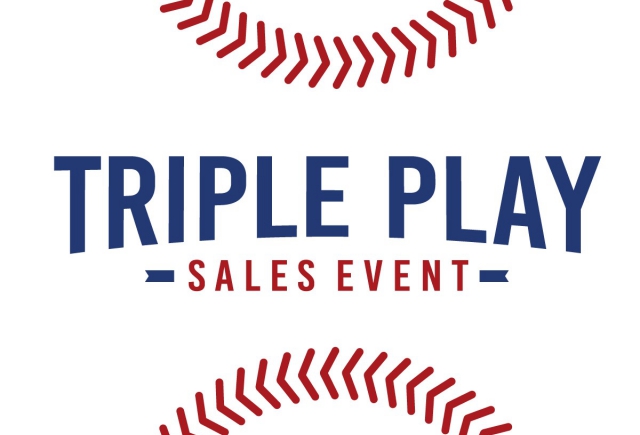 Friday, May 10, 2019
HIT A HOME RUN IN CASTLE HILLS SOUTHWEST
Britton Homes is offering a promotion on new homes in Castle Hills Southwest. The Triple Play sales event can save buyers up to $15,000 on a new Britton home in this Castle Hills community. Homes here are built on 50-foot homes sites and feature distinctive architecture, innovative technology and energy efficiency. The event runs through May 31. Read more about the promotion here.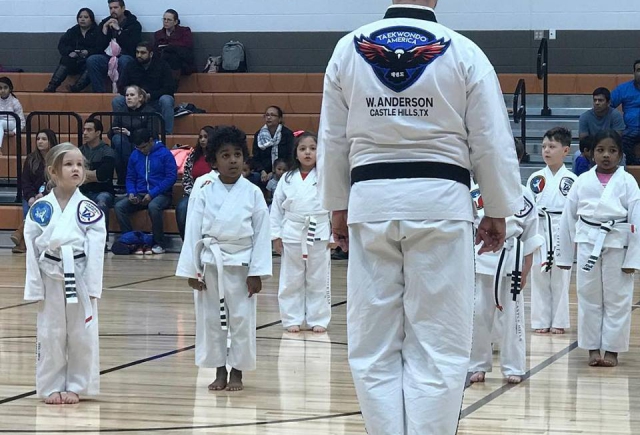 Thursday, May 09, 2019
KICKIN' IT THIS SUMMER IN CASTLE HILLS
Summer camp at Taekwondo America Castle Hills at the Village Shops is the perfect summer activity. Taekwondo America's summer programs keep kids active and give them plenty of activities to do while making new friends. And parents get the reassurance that kids are learning respect, discipline and self-control. In addition to martial arts training and drills, kids enjoy games, snacks, outdoor activities and bully defense training. Read more about the summer programs here.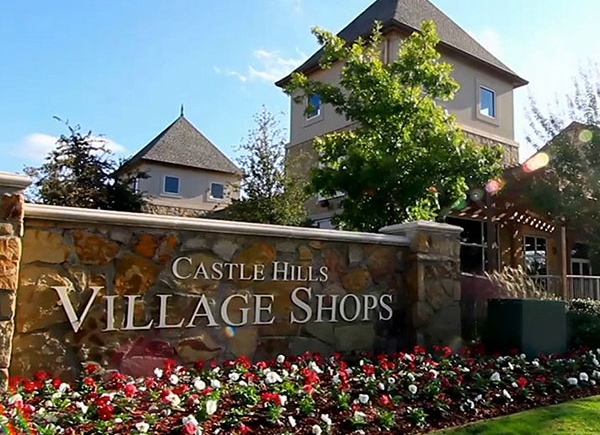 Tuesday, May 07, 2019
MOTHER'S DAY AT THE CASTLE HILLS VILLAGE SHOPS
The Castle Hills Village Shops is the perfect location for celebrating Mother's Day! Treat mom to breakfast in bed with treats from The London Baker or Sophia's Kitchen. Pick up a bottle of her favorite wine from Castle Spirits. Or take her on a family picnic with a cheeseboard from The Salty Cow (we recommend customizing it to include all of mom's favorites!). And definitely take mom to dinner so she doesn't have to cook. With so many restaurant options at the Village Shops, she can choose from pizza, burgers, sushi, ramen and more. Read more about what the Village Shops has to offer mom here.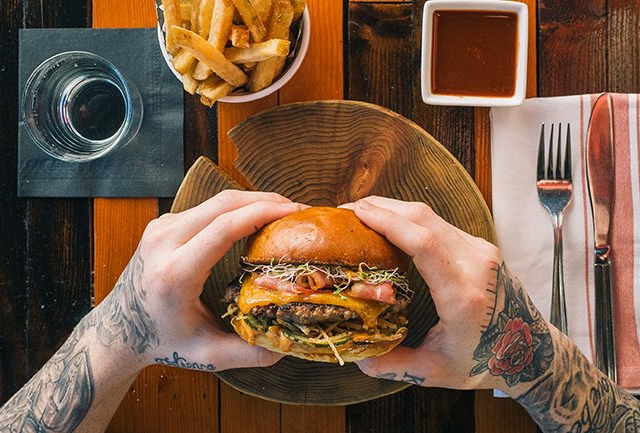 Wednesday, May 01, 2019
CELEBRATE NATIONAL HAMBURGER MONTH IN CASTLE HILLS
The Village Shops is the perfect place to celebrate National Hamburger Month. The Grind Burger Bar Castle Hills has a full menu of both traditional burgers and creative burgers. The Ranch Queso features charred poblanos, bacon, tempura onion and queso. The namesake Grind features black garlic aioli, aged cheddar, onion marmalade and wild arugula. The Grind even features a Keto-friendly burger. Get a jumpstart on National Hamburger Month by starting to celebrate now. Read more about The Grind here.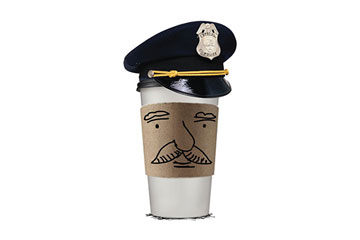 Monday, April 29, 2019
COFFEE WITH COPS IN CASTLE HILLS
Lewisville Police Chief Kevin Deaver will host "Coffee with Cops" on Tuesday, April 30 at the Queen Margaret Community Center. Come together to discuss community issues, build relationships and drink free coffee, right here in the neighborhood! Read more here.
Wednesday, April 24, 2019
CASTLE HILLS SPRING CONCERT SERIES
The Castle Hills concert series kicks off NEXT WEEKEND with a performance by Texas Flood, a Stevie Ray Vaughan tribute and blues band, on Saturday, May 4. To accompany the great music, Castle Hills will be incorporating a Cinco de Mayo theme into the event to celebrate the popular Mexican holiday. Activities will include face painting, balloon artists, a DJ from 6-8:00 p.m., a Mexican flower artist, Mexican dancers, two bounce houses and more! Bring the whole family and head over to the Village Shops to enjoy great music and Cinco de Mayo festivities! Read more here.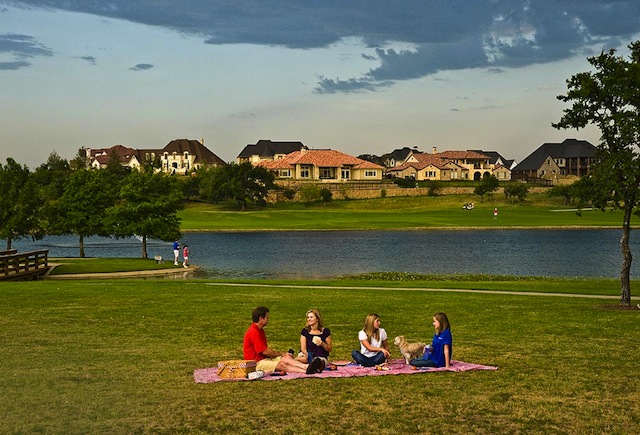 Tuesday, April 23, 2019
CELEBRATE NATIONAL PICNIC DAY IN CASTLE HILLS
Celebrate National Picnic Day in Castle Hills! With more than 25 beautiful parks and trail systems that connect neighborhoods and neighbors, there's no shortage of beautiful backdrops for an afternoon picnic with the family. Stop by the Village Shops to grab some snacks for your picnic. Order a pizza to-go from PI.E 3.14 Everyday Eatery or pick up a burger from The Grind Burger Bar. Get a cheeseboard from The Salty Cow or a few sweet treats from The London Baker. For more information on the Village Shops, click here. Get a full list of parks and outdoor recreation opportunities here.