Welcome to our Newspage
On our news page we regularly inform you about current offers, activities and events around the Castle Hills Community.
You can also follow us on our Instagram and Facebook pages.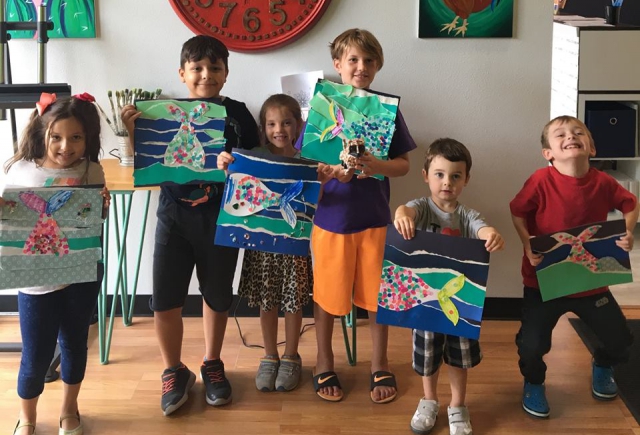 Thursday, December 06, 2018
DROP AND SHOP IN CASTLE HILLS
Need to get some holiday shopping done "sans kids"? Have a Sunday brunch planned with friends? Drop the kids off at Design Time at the Village Shops for holiday activities and crafts every Sunday 10 a.m. to 6 p.m. from now until Christmas. They'll have a great time! (And so will you!) Get drop and shop info here.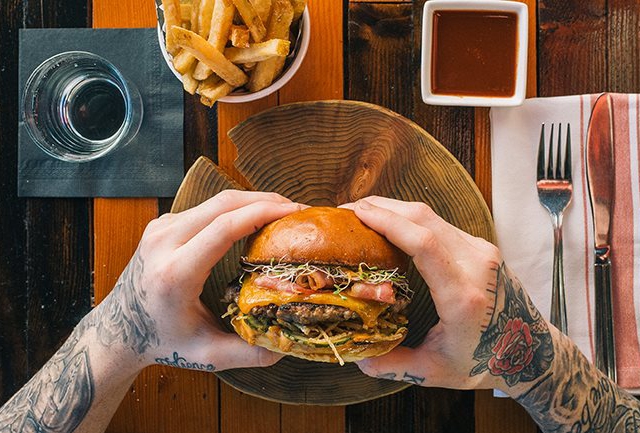 Wednesday, December 05, 2018
NEW EATERIES OPEN IN THE VILLAGE SHOPS
The Village Shops is officially home to two new restaurants, Ramen Izakaya Akira and the Grind Burger Bar & Tap Room. Ramen, a traditional Japanese restaurant, offers a variety of classic soups and appetizers like pork ramen and dumplings. The Grind serves up both traditional and unique burgers such as "The OG," with typical toppings and the "My Boy Blue," with blue cheese, avocado and spinach. YUM. Be sure to check out these new additions to the Village Shops! For a complete list of retailers, click here.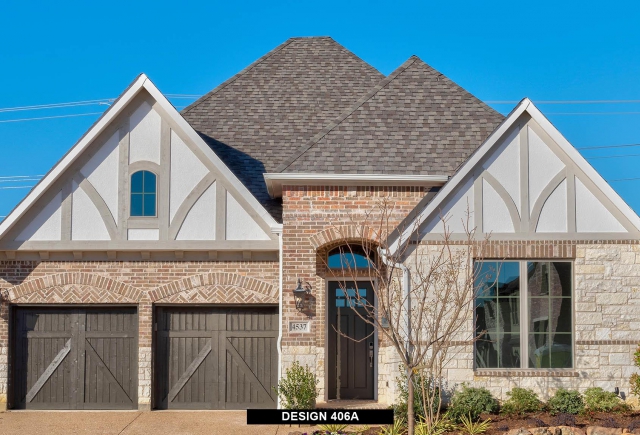 Tuesday, December 04, 2018
MERRY CHRISTMAS FROM CASTLE HILLS AND BRITTON HOMES!
Britton Homes in Castle Hills Southwest is offering a year-end savings event that's the perfect holiday bonus! Select your new Britton home in Castle Hills Southwest and close by December 31 to enjoy great savings. Visit the Britton Homes model at 4412 Tall Knight Lane to learn about the year-end promotion and Britton Homes' distinct architecture, energy efficient features, innovative technology and personalized design features.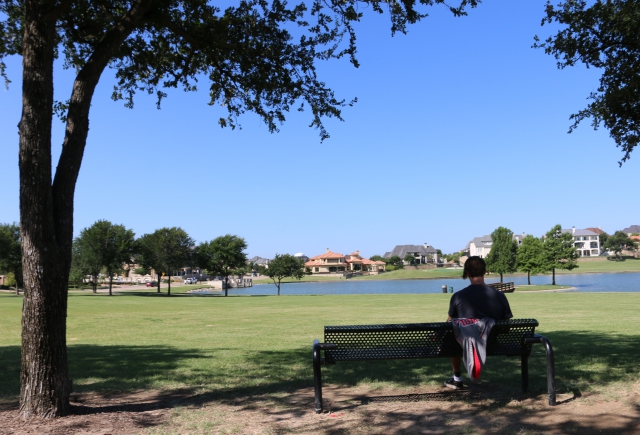 Thursday, November 29, 2018
FINDING HOLIDAY BALANCE IN CASTLE HILLS
The holidays can be stressful and fast-paced for many people. Decrease stress with some down time right here in the neighborhood. Relax on a bench or the fishing pier at Lake Avalon. Get some exercise on the hike and bike trails or look into the Castle Hills community garden. Pop in for "open painting" at Design Time or a relaxing cup of tea at The London Baker. Read about all of the wonderful amenities in Castle Hills here.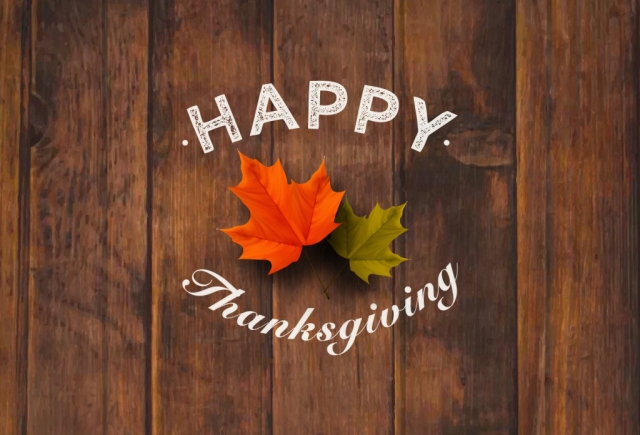 Wednesday, November 21, 2018
CASTLE HILLS IS THANKFUL FOR…
This year's Holiday in the Plaza is just a few days away! We continue to be thankful for this year's presenting sponsors: the City of Lewisville in partnership with Castle Hills developer Bright Realty, as well as Platinum Sponsor Vector Security.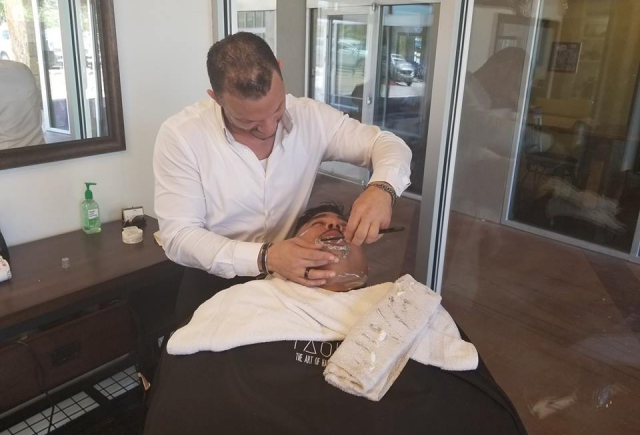 Monday, November 19, 2018
CASTLE HILLS VILLAGE SHOPS: LOOK YOUR BEST FOR THE HOLIDAYS
Our neighborhood shopping village has everything you need to make sure you look your best for any holiday event. For last-minute pampering, head over to Coco Nails & Spa for a full selection of manicures and pedicures, eyelash extensions and facials. For all the men out there, head over to The Art of Handsome for a variety of men's haircuts and beard grooming. There's even something for your furry friends at American Pup Culture, where they provide dog grooming and doggie daycare. For any of your holiday needs, the Castle Hills Village Shops has it all. Click here for a full list of retailers.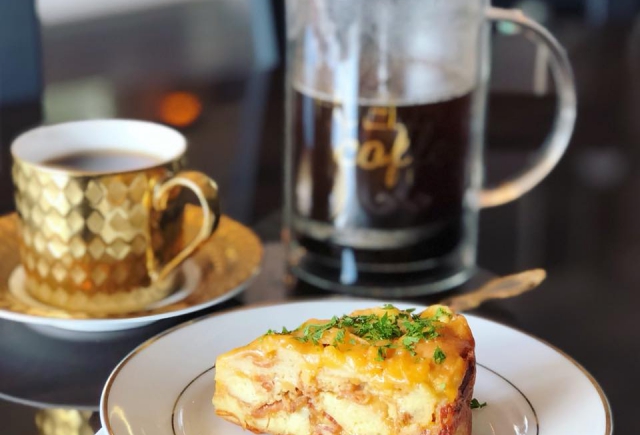 Thursday, November 15, 2018
HOLIDAY ENTERTAINING IN CASTLE HILLS
The Castle Hills Village Shops makes entertaining easy this holiday season! With a variety of retailers to meet your needs, the Village Shops can be your one-stop-shop. Pick up desserts for a get-together from The London Baker, which specializes in high-end cakes and fancy English treats. Sophia's Kitchen offers tasty breakfast sandwiches and pastries such as kolaches and donuts, perfect for serving overnight guests. The Village Market is also conveniently located within the Village Shops to provide any last-minute needs, such as snacks, beverages and much more. For a full list of Castle Hills Village Shops tenants, click here.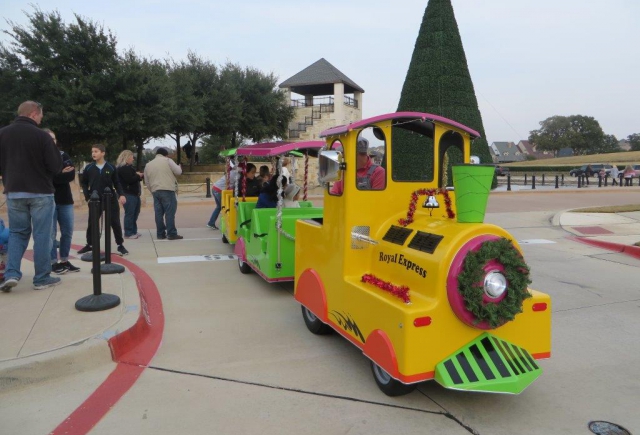 Tuesday, November 13, 2018
CASTLE HILLS HOLIDAY IN THE PLAZA
You won't want to miss out on this year's Holiday in the Plaza event happening on November 24. The event, which includes the lighting of the 68-foot tree by none other than Santa himself, is the perfect, family-friendly way to spend your Saturday. Activities include photo ops with Santa and a Christmas monkey and his sleigh, as well as debuts from live reindeer, toy solider drummer boys, stilt walkers, and Mrs. Claus for Story Time. There will also be a large farm animal petting zoo, a trackless train, games and inflatables. The event will run from 4:00-7:00 p.m. Concessions will be available for purchase.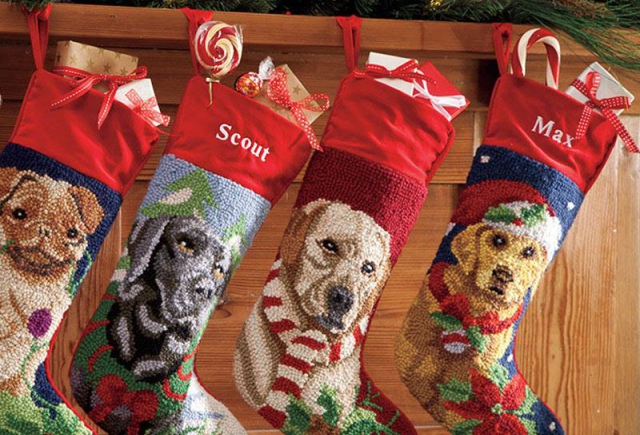 Monday, November 12, 2018
HOLIDAY TREATS (AND CONVENIENCES) IN CASTLE HILLS
The Castle Hills Village Shops offers a long list of conveniences to make your holiday errands quick and easy. Pick up quality dog treats, toys, beds and just about anything else your furry friends might want under the tree or in their stockings at Castle Hills Pet Supply. Stop by Liberty Postal for all of your holiday shipping needs. And if you're too tired to cook after all that shopping, grab a pizza from PI.E 3.14 on the way home! Get the full list of Village Shops tenants here.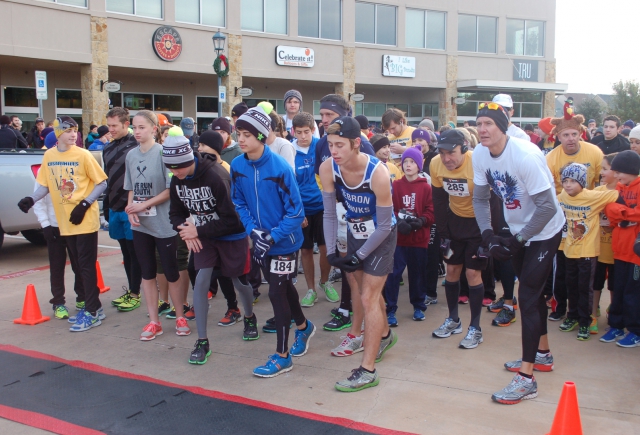 Friday, November 09, 2018
RUN OFF ALL THAT PUMPKIN PIE IN CASTLE HILLS
The 6th Annual Castle Hills Turkey Trot takes place Thanksgiving morning. Sign up for the 5K and 1M run/walk that supports Riverstone Ministry's outreach programs today. Riverstone Ministry has provided 7,900 meals for the Austin Street Center, a Dallas homeless shelter; raised $1,000 for Village of Hope, an orphanage in Uganda; and funded and taught a GED class at The Bridge, a Dallas homeless recovery center. Read more about Riverstone Ministry's outreach efforts here. Plus, if you do the Castle Hills Turkey Trot, not only are you supporting a worthy cause, you can have two pieces of pumpkin pie.