Welcome to our Newspage
On our news page we regularly inform you about current offers, activities and events around the Castle Hills Community.
You can also follow us on our Instagram and Facebook pages.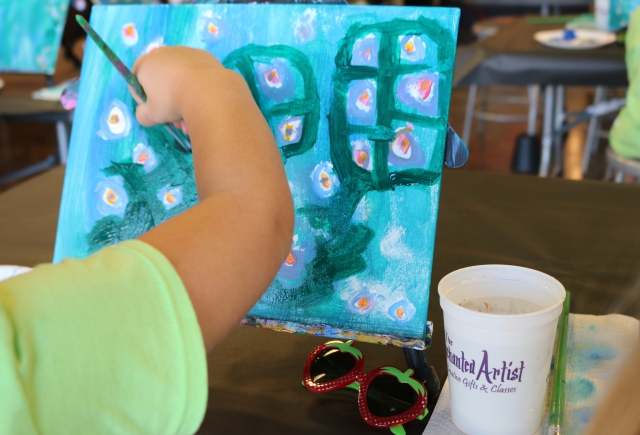 Monday, July 17, 2017
SUMMER IN CASTLE HILLS: THE ART OF STAYING COOL
The Summer in Castle Hills series offers all sorts of cool suggestions for beating the heat right here in the neighborhood. The Enchanted Artist, a luxury painting and art studio at the Village Shops, has been keeping kids cool (and busy!) all summer with camps that spark imagination with drawing, painting and more. You can also schedule girls' nights out, birthday parties and more at The Enchanted Artist. Read more here.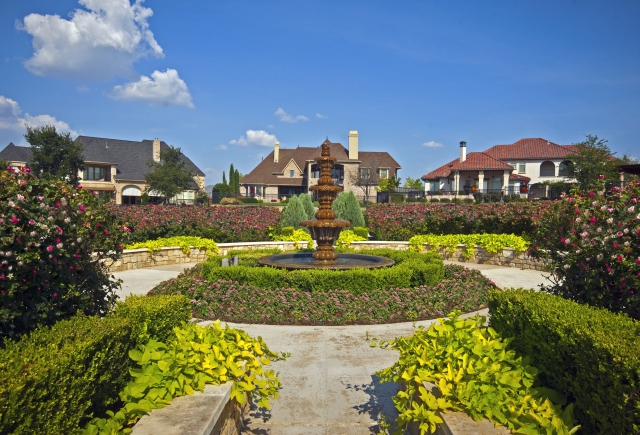 Thursday, July 13, 2017
CASTLE HILLS: SO ENCHANTING
Would you like to take a tour of Enchanted Hill? Watch this video to learn all about the guard-gated enclave of custom homes within Castle Hills and Enchanted Hill's lush landscaping, stunning views, award-winning golf, private park and formal gardens. Read more here and plan an in-person tour today.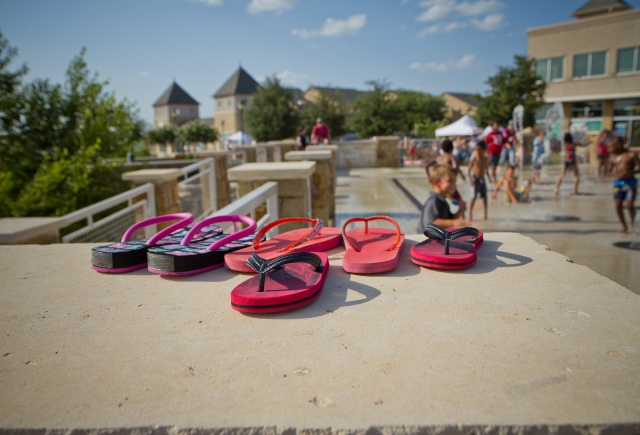 Friday, July 07, 2017
A FREEDOM FEST BEST IN CASTLE HILLS
The 2017 Castle Hills Freedom Festival was a huge success! Approximately 10,000 people attended and enjoyed family activities, great food and outstanding fireworks, which have been described by residents as "amazing," "awesome," "the best" and "wow!" Thanks to everyone who came out! Check the Village Shops website for information on upcoming events and tenant specials!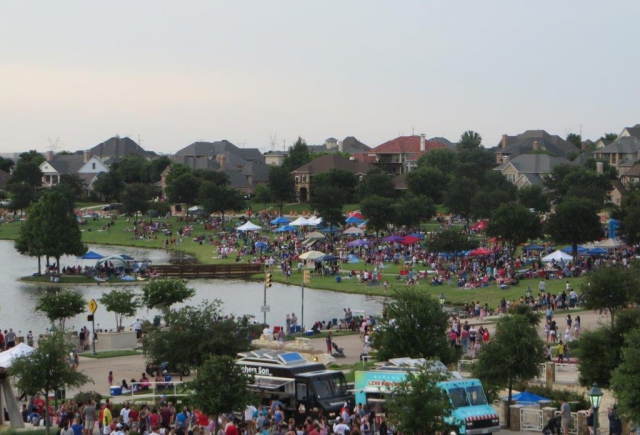 Thursday, June 29, 2017
CASTLE HILLS JULY 4TH FREEDOM FESTIVAL
Want to know what kind of fun to expect at the annual Castle Hills Freedom Festival? Check out this video. And read more about the July 4th event here.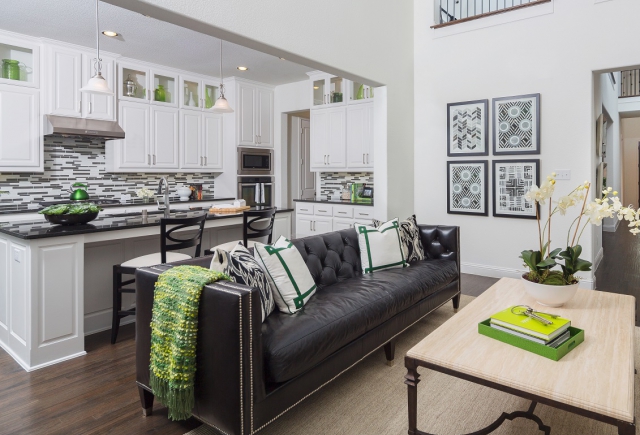 Tuesday, June 27, 2017
VISIT CHATEAUX AT THE SHOPS AT THE CASTLE HILLS VILLAGE SHOPS
The model at Chateaux at The Shops, in the heart of the Castle Hills community, is now open. Visit the model home today to learn about these two-story townhomes with an open concept living space, a covered patio, yard maintenance and a two-car attached garage. Only 19 townhomes will be built here by American Legend Homes so plan your visit to 2546 King Arthur Blvd. today.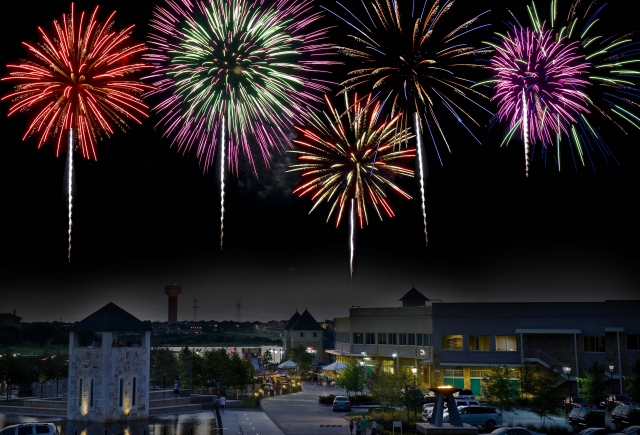 Friday, June 23, 2017
CASTLE HILLS FREEDOM FESTIVAL: FOOD TRUCKS, FACE PAINTING, FIREWORKS AND MORE!
The Castle Hills July 4th Freedom Festival is just over a week away! Make plans to arrive early to enjoy all the event has to offer: food trucks, a giant waterslide, carnival games and prizes, face painting, fireworks and more! Read more here.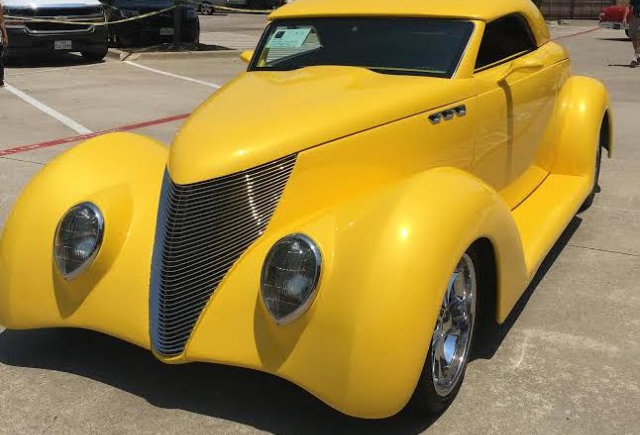 Tuesday, June 13, 2017
THIS CAR IS THE STAR!
This stunning 1937 Ford Coupe took home the big prize at the Castle Hills Classic Car & Truck Show. See pics from the show here and don't miss the next big event at the Village Shops: the 2017 July 4th Freedom Festival! Read more here.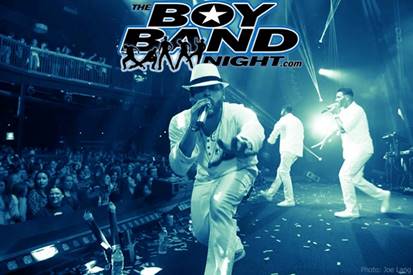 Friday, June 09, 2017
HEAD IN ONE DIRECTION…TO THE CASTLE HILLS SPRING CONCERT SERIES
*N SYNC your calendars now so you don't miss The Boy Band Night this Saturday, June 10, at the Castle Hills 2017 Spring Concert Series. Even if you're the New Kid on the Block, head to this Saturday's concert at the Castle Hills Village Shops. Everyone from Boyz 2 Men will be there to hear the greatest boy band hits of all time. You won't want to miss it – even if it's 98 Degrees outside!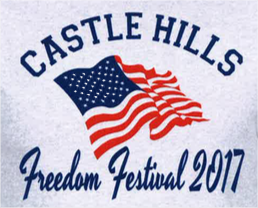 Wednesday, June 07, 2017
CASTLE HILLS FREEDOM FESTIVAL T-SHIRT REMINDER
Don't forget to pre-order your 2017 Castle Hills Freedom Festival t-shirt by June 9. Get the order form here or pick one up in person at the Community Center on Queen Margaret, Anna Amenity Center or at the main office of The Village Shops located in suite 200. Read more about the Freedom Festival with fireworks, food trucks, bounce houses and more, here.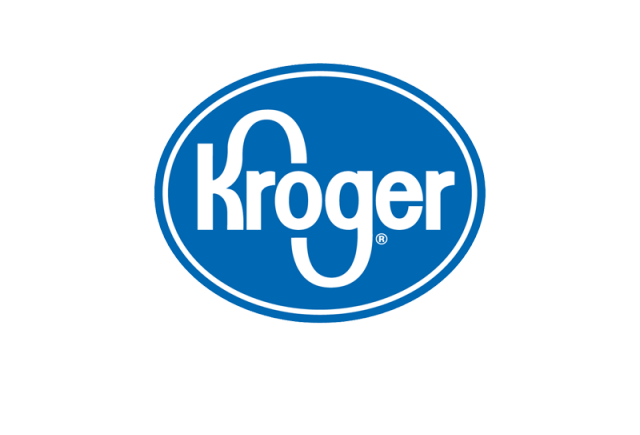 Monday, June 05, 2017
CASTLE HILLS SPRING CONCERT SERIES: KROGER BRINGS BACKSTREET BACK
Don't miss this Saturday's The Boy Band Night Concert, sponsored by Kroger. Castle Hills residents can get all of their weekly shopping done at the neighborhood Kroger. The location at Castle Hills Marketplace offers online shopping and curbside pick-up, as well as traditional in-store shopping. Get everything you need at Kroger and see you at the concert!