Welcome to our Newspage
On our news page we regularly inform you about current offers, activities and events around the Castle Hills Community.
You can also follow us on our Instagram and Facebook pages.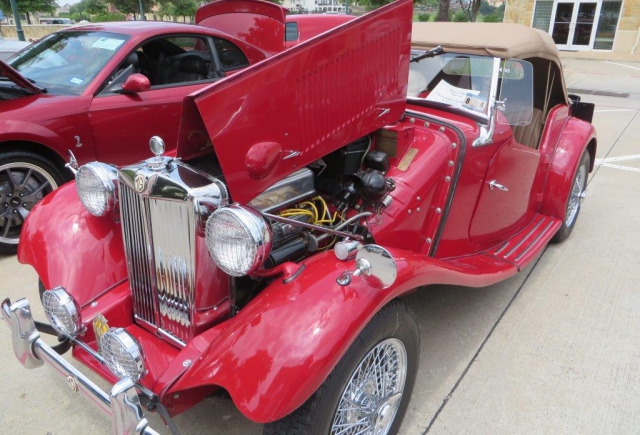 Friday, September 22, 2017
SET YOUR GPS FOR THE CASTLE HILLS VILLAGE SHOPS
Cruise on over to the Village Shops for the Fall Classic Car & Truck Show this Sunday, September 24, from 10 a.m. to 2 p.m. at the Village Shops. Check out all sorts of cool cars and trucks, and hang around at the Village Shops for coffee, cocktails or brunch!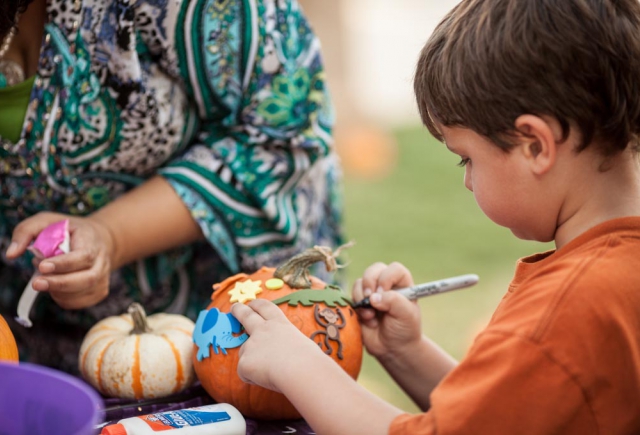 Thursday, September 21, 2017
FALL FUN IN CASTLE HILLS
Despite the lingering 90 degree temperatures, fall officially arrives tomorrow! That means the annual Castle Hills Fall Festival, pumpkin spice everything and cooler temperatures are just around the corner. Check back here and on our Facebook page soon for the new Fall Fun in Castle Hills series for tips on everything autumn and awesome in the neighborhood.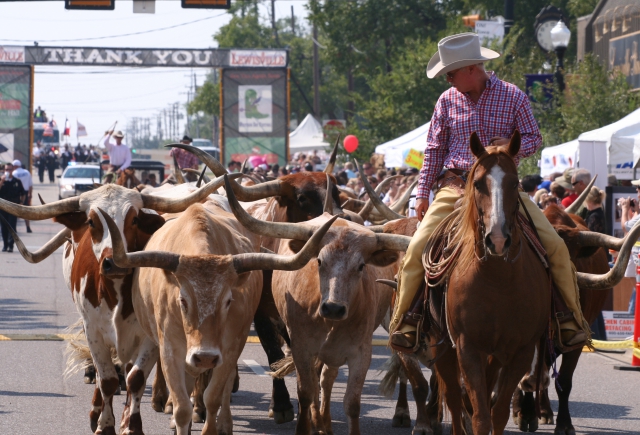 Tuesday, September 19, 2017
FREE WESTERN DAYS TICKETS FROM CASTLE HILLS! YEEHAW!
Castle Hills, a sponsor of Lewisville's Western Days Festival, has a limited number of free tickets available for the September 29th and 30th event! Pick up your free tickets at the Community Center (2501 Queen Margaret Dr.) or at the Bright Industries office (2520 King Arthur Blvd., Suite 200). With live music from acts like Turnpike Troubadours and the Randy Rogers Band, as well as two full days of fun activities, the tickets will go lickety-split! Pick yours up today while supplies last!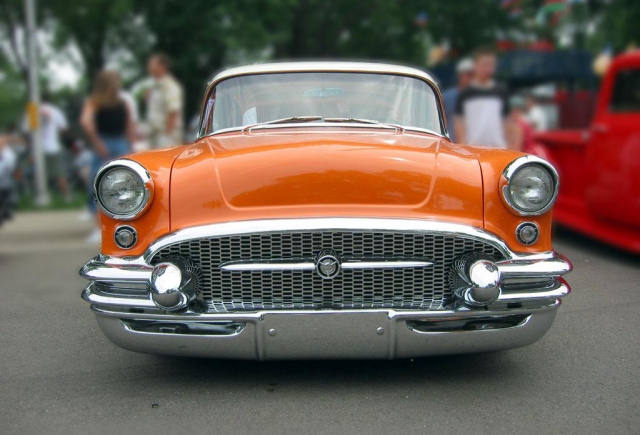 Monday, September 18, 2017
CARS, CARS AND MORE CARS IN CASTLE HILLS
Buckle your seat belts and get ready for a great show! The popular Time Machine Car Shows is back at the Castle Hills Village Shops with the Fall Classic Car & Truck Show. The event is Sunday, September 24, 10 a.m. to 2 p.m. Come out and see all of the great cars and trucks, or enter your wheels to win one of several prizes! Read more about how to enter here.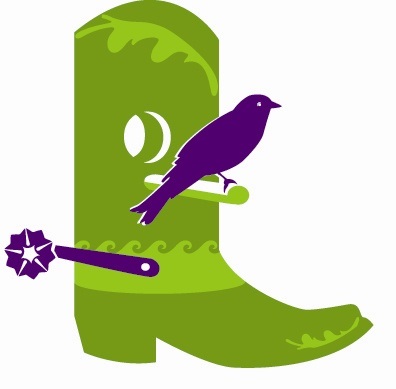 Friday, September 15, 2017
GIDDY UP AND OVER TO WESTERN DAYS!
Yeehaw! It's just two weeks 'til Lewisville's Western Days Festival on September 29th and 30th in Old Town Lewisville. Enjoy live music and family-friendly events all weekend, including the Castle Hills Culinary Corner at High Noon on Saturday, the 30th. Dust of your cowboy boots and chaps and check out all the fun stuff goin' on here.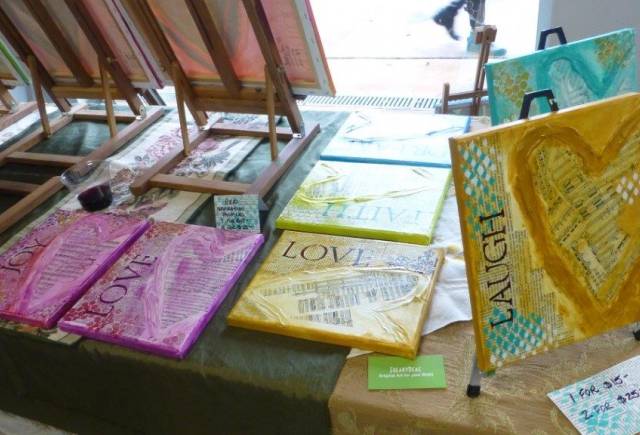 Wednesday, September 13, 2017
CASTLE HILLS ART & WINE WALK
The Castle Hills Village Shops Art & Wine Walk is this Thursday, September 14, from 6 to 9 p.m. Wander the shops, sip wine, enjoy music by a strolling violinist and register to win a custom wine basket. The drawing will be at 8:45 (must be present to win). Read more about this event and the upcoming car show here.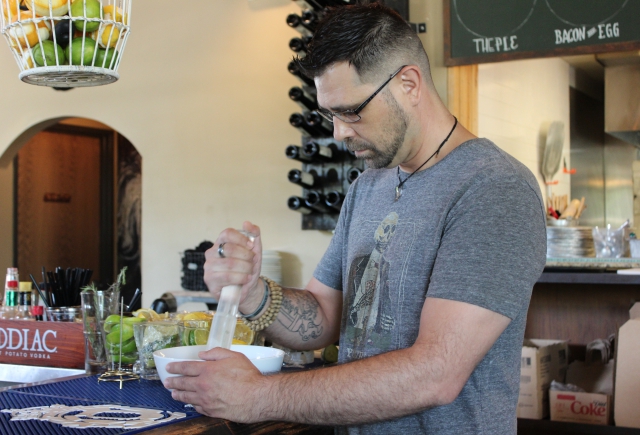 Monday, September 11, 2017
SUMMER IN CASTLE HILLS: AN EATERY FOR ALL SEASONS
School has started but it's still summer (especially in Texas!). PI.E 3.14 Everyday Eatery at the Castle Hills Village Shops has the perfect pizzas, salads, pastas and cocktails for every day, all year around! Check out the special brunch menu and current specials like 75 cent wings on certain game nights. And try some of PI.E's signature cocktails, like the popular Frosé and PIE Mule on Tap. Read more about PI.E Everyday Eatery here.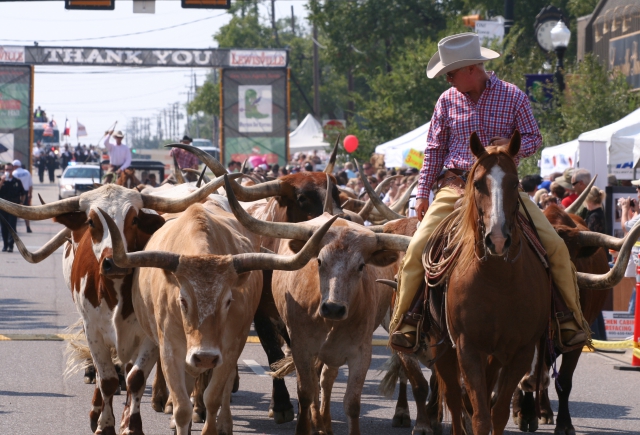 Friday, September 08, 2017
RUSTLE UP THE FAMILY AND HEAD TO WESTERN DAYS
Castle Hills is returning as sponsor of the City of Lewisville's popular Western Days Festival. The event takes place Friday, September 29, and Saturday, September 30, in Old Town Lewisville. The festival features live music on three stages, including performances by Friday's headliner, Turnpike Troubadours, and Saturday's headliner, the Randy Rogers Band. The Kid Country Playground presented by Castle Hills features activities for young children. The Castle Hills Culinary Corner will feature live chef demos! Read more here.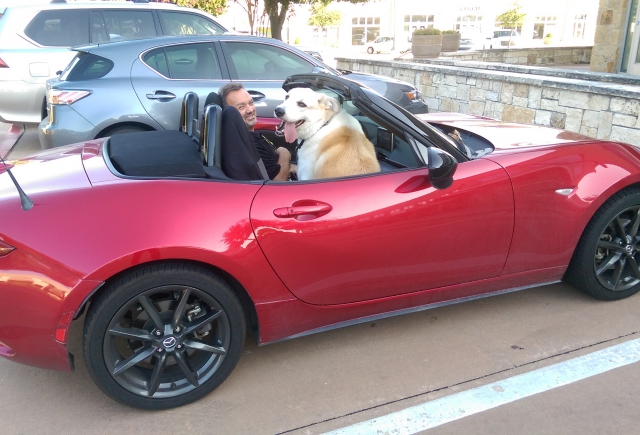 Wednesday, September 06, 2017
SUMMER IN CASTLE HILLS: IT'S A DOG'S LIFE
Derek and his dog Melko rolled up to American Pup Culture in style! American Pup Culture is just one of several retailers in the Village Shops offering convenience, helpful services, and great food and drink right here in the heart of our community. Read more about the Village Shops and all it offers here.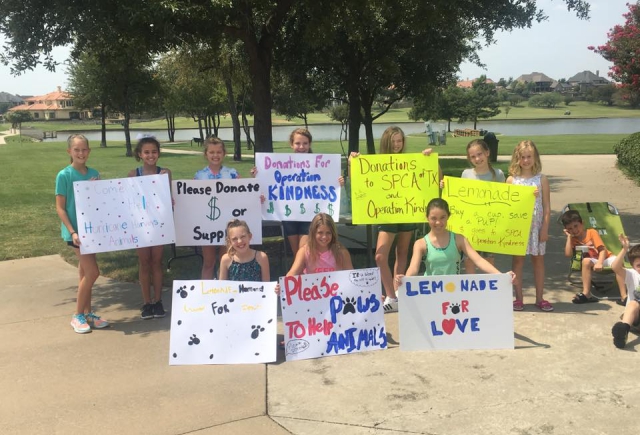 Tuesday, September 05, 2017
CASTLE HILLS "COMMUNITY"
Members of the Castle Hills community pulled together to support those affected by Hurricane Harvey. One group of local children held a bake sale, another sold donuts and lemonade to help the local SPCA, PI.E. 3.14 accepted and delivered donations to Houston, and neighbors dropped off items with those who had family in the affected area. Thanks to everyone who came together to help those in need! We are proud to be part of this great community!