Welcome to our Newspage
On our news page we regularly inform you about current offers, activities and events around the Castle Hills Community.
You can also follow us on our Instagram and Facebook pages.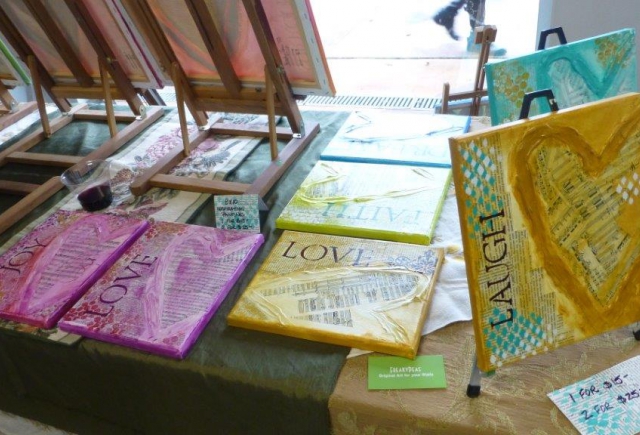 Thursday, August 31, 2017
CASTLE HILLS VILLAGE SHOPS ART & WINE WALK
The Village Shops will host its fourth annual Art & Wine Walk, spotlighting work from local artists and free wine tasting, on Thursday, September 14, at 6 p.m. Bring your date and, as you sip wines at participating shops and restaurants, enjoy local art such as paintings and ceramics as well as a strolling violinist and caricature artist, who will be on hand to capture the fun. Stop into one of the Village Shops' restaurants before or after the event for dinner or dessert. Valid ID required; must be 21 or older for wine tasting. Read more here.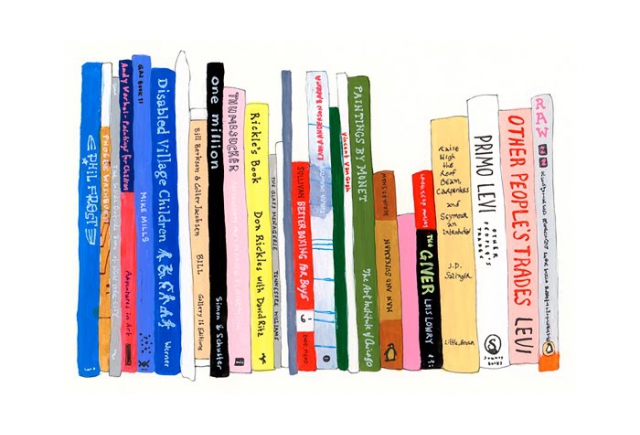 Monday, August 28, 2017
CASTLE HILLS VILLAGE SHOPS: READ THIS!
The Village Shops has a new tenant! The Reading Ranch offers tutoring programs in reading, phonics, spelling, vocabulary and more. The Reading Ranch in Castle Hills opens today (the first day of school!) and will celebrate with an Open House on Saturday, September 9. Check the website for more details and hours of operation.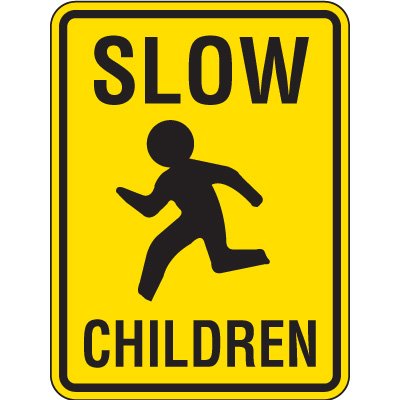 Thursday, August 24, 2017
BACK TO SCHOOL IN CASTLE HILLS
School starts Monday, August 28. Neighborhood children will be walking and biking to school. Please drive safely! Have a great school year, everyone!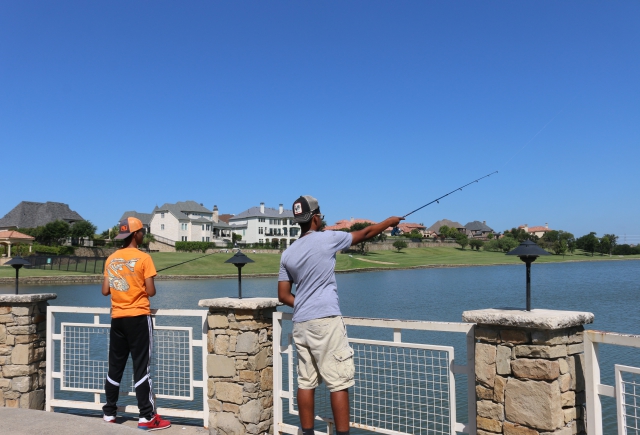 Tuesday, August 22, 2017
SUMMER IN CASTLE HILLS: FISHING FOR A GOOD TIME?
Grab your friends and a fishing pole and head to Lake Avalon for a day of catch-and-release fishing! Start early in the day when the fish are hungry and it's not so hot. Looking for more neighborhood activities? Pick up a "Parks and Exploration Guide" at one the community centers for a full list of parks, trails and outdoor adventures in Castle Hills!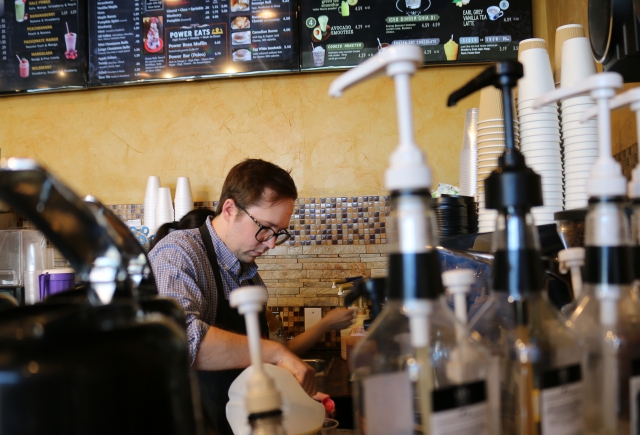 Thursday, August 17, 2017
SUMMER IN CASTLE HILLS: REFRESHINGLY COOL
There's nothing more refreshing that a pomegranate iced tea or frozen latte on a hot summer day! Stop by Sophia's Kitchen for cold summer beverages seven days a week. Sophia's Kitchen also serves breakfast sandwiches, coffee, juices, smoothies and bubble tea, as well as pastries, donuts and sausage kolaches. For lunch, pop in for a sandwich and soup of the day! Yum! Read more here.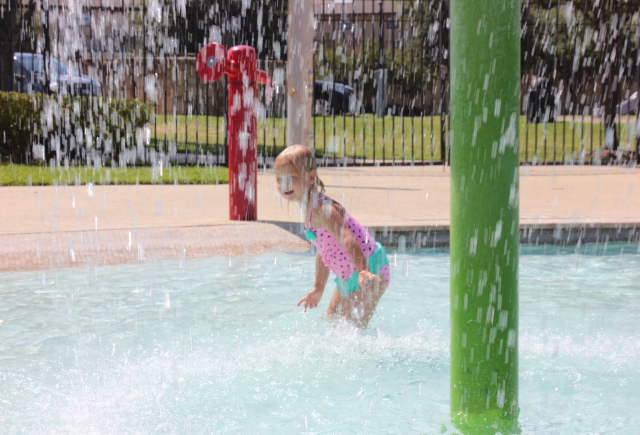 Thursday, August 17, 2017
SUMMER IN CASTLE HILLS: POOL YOUR SUMMER RESOURCES
Castle Hills is full of amenities to keep you cool all summer long! Several community pools, many with kiddie play areas like the one at the Queen Margaret Community Center, are perfect as a retreat from the summer heat. Some offer splash pads or a beach entry but they all offer shaded seating areas. Check them all out and find your favorite! Use the interactive map here or pick up a neighborhood "Parks and Exploration Guide" at one of the community centers today.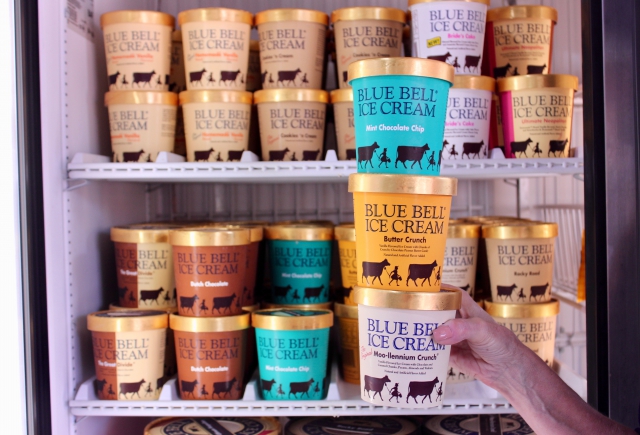 Tuesday, August 15, 2017
SUMMER IN CASTLE HILLS: IN THE MARKET FOR SOMETHING COOL?
Need something to beat the heat or to wrap-up dinner? No time to get to the grocery store? Get what you need fast at the Village Market: sweet treats, kitchen staples, fast snacks, cold drinks and more are right here in the neighborhood. Get the full list of Village Shops retailers here.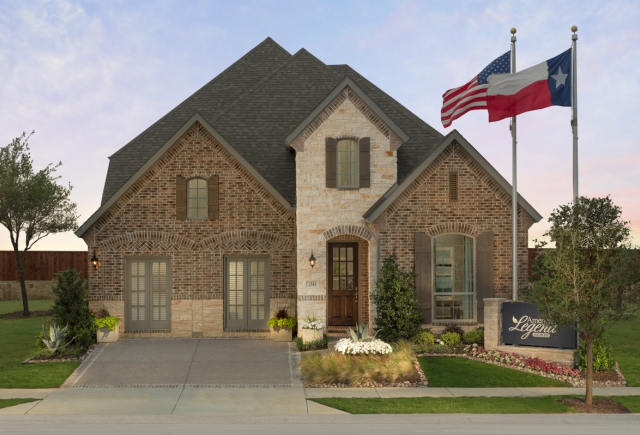 Friday, August 11, 2017
WHEN IT'S TOO HOT TO GO OUT
Too hot to go out this weekend? Stay in and catch HotOn! Homes at 10:30 a.m. this Sunday on WFAA, Channel 8. This week's show features Castle Hills Southpointe built by American Legend Homes. These homes offer 14 floor plans and all of the amenities available to Castle Hills residents. Read more about Southpointe and its homes today!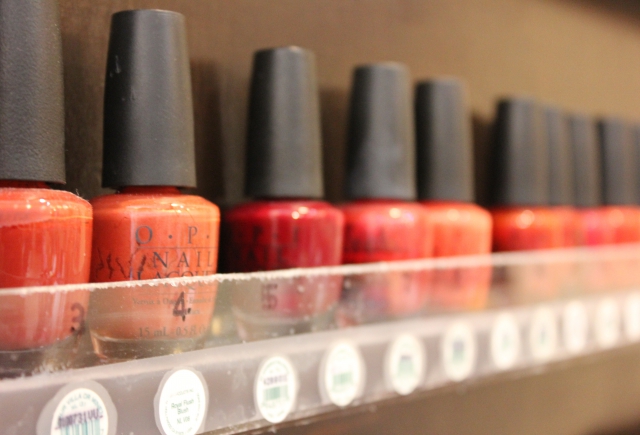 Friday, August 11, 2017
SUMMER IN CASTLE HILLS: NAILIN' YOUR SUMMER
Get flip-flop ready at L'Studio Nails & Spa at the Village Shops! L'Studio offers all the freshest summer colors for your mani/pedi, as well as eyelash extensions, waxing and facials. Read more here and set up your appointment today!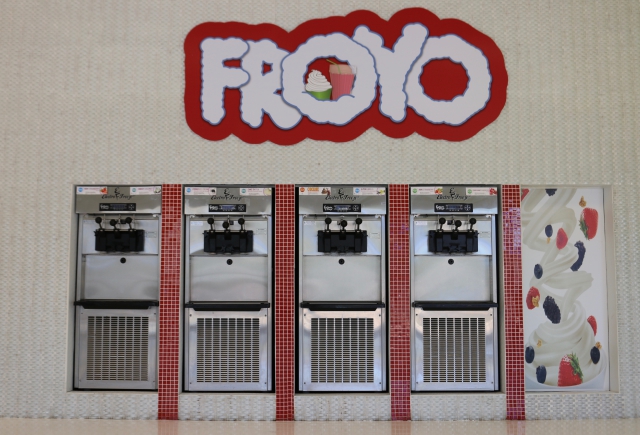 Wednesday, August 09, 2017
SUMMER IN CASTLE HILLS: "FREEZE!"
Frozen treats are a no-brainer when it comes to keeping cool in the hot Texas summers. Head to FroYo Smoo-licious for some FroYo today. Because a little brain freeze can be a very good thing. Read more here.