Welcome to our Newspage
On our news page we regularly inform you about current offers, activities and events around the Castle Hills Community.
You can also follow us on our Instagram and Facebook pages.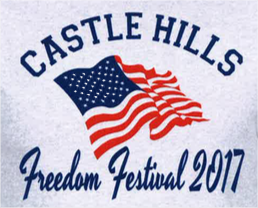 Wednesday, June 07, 2017
CASTLE HILLS FREEDOM FESTIVAL T-SHIRT REMINDER
Don't forget to pre-order your 2017 Castle Hills Freedom Festival t-shirt by June 9. Get the order form here or pick one up in person at the Community Center on Queen Margaret, Anna Amenity Center or at the main office of The Village Shops located in suite 200. Read more about the Freedom Festival with fireworks, food trucks, bounce houses and more, here.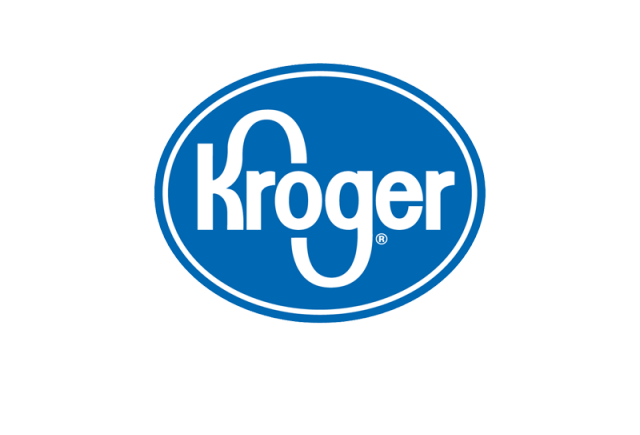 Monday, June 05, 2017
CASTLE HILLS SPRING CONCERT SERIES: KROGER BRINGS BACKSTREET BACK
Don't miss this Saturday's The Boy Band Night Concert, sponsored by Kroger. Castle Hills residents can get all of their weekly shopping done at the neighborhood Kroger. The location at Castle Hills Marketplace offers online shopping and curbside pick-up, as well as traditional in-store shopping. Get everything you need at Kroger and see you at the concert!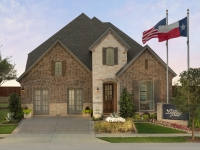 Friday, June 02, 2017
HEAD SOUTH THIS SUMMER: CASTLE HILLS ON HOTON!
Castle Hills Southpointe is featured on this Sunday's HotOn! Homes at 10:30 a.m. on WFAA Channel 8. Tour the American Legend Homes model in Southpointe with HotOn! or visit in person to learn about the 14 floor plan options available in this neighborhood. Read more here.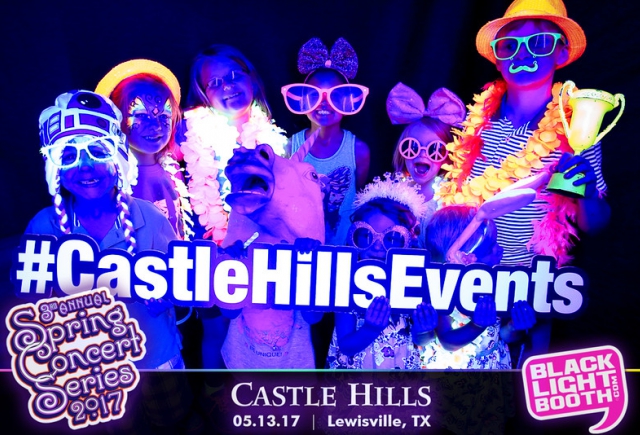 Wednesday, May 31, 2017
CASTLE HILLS CONCERT SERIES: SAY CHEESE!
Check out the black light photos from the Big City Outlaws concert here. Castle Hills is keeping the fun – and photos – coming at The Boy Band Night concert on Saturday, June 10. Get more info here.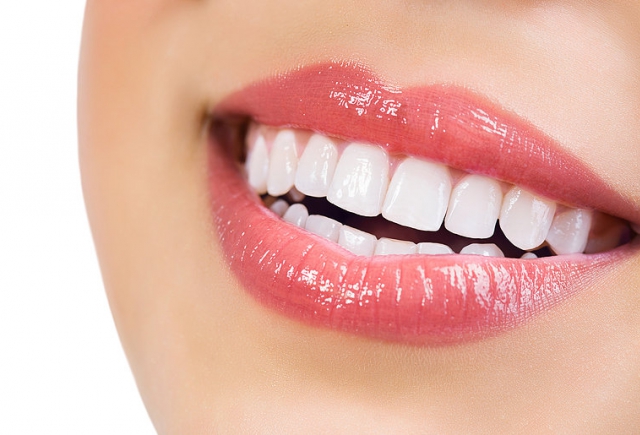 Friday, May 26, 2017
CASTLE HILLS SPRING CONCERT SERIES: A REASON TO SMILE
Krieger Orthodontics & Smile Design is giving us more than one reason to smile! In addition to offering patients outstanding orthodontic experiences, Krieger Orthodontics & Smile Design is sponsoring the family-friendly activities, like bounce houses, carnival games and face painters, at the 2017 Spring Concert Series. Read more about the concerts here and about Krieger Orthodontics, conveniently located at the Village Shops, here.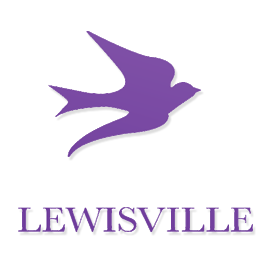 Tuesday, May 23, 2017
CASTLE HILLS SPRING CONCERT SERIES: LEWISVILLE IN THE LEAD
Thanks to the City of Lewisville for returning as sponsor of the Castle Hills Spring Concert Series! Anyone who lives in Castle Hills know that Lewisville is a vibrant community, offering the best in education and business opportunities as well as a long list of recreational and entertainment options. Read more on the city's website and don't miss the June 10 Boy Band Night concert at the Castle Hills Village Shops!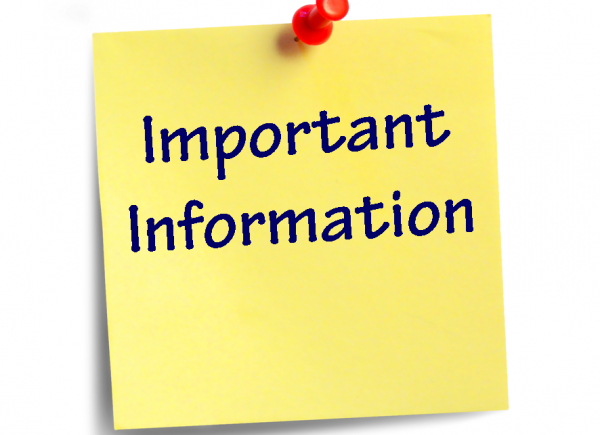 Sunday, May 21, 2017
MARIONETTE SHOW CANCELED
Please note: due to a 70 percent rain forecast and possible thunderstorms, the Marionette show scheduled for this evening, April 21, has been canceled. A new date will be scheduled and communicated in the coming weeks. Check the Village Shpos website regularly for updates!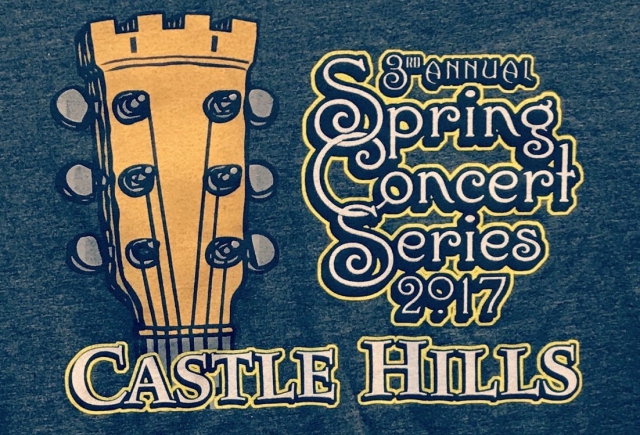 Friday, May 19, 2017
CASTLE HILLS EVENTS: WE GOT YOU COVERED
The Castle Hills Spring Concert Series continues on Saturday, June 10, with The Boy Band Night. Stop by the Bright Realty registration table at the event for a FREE concert t-shirt (while supplies last)! The HOA is also pre-selling Castle Hills 2017 Freedom Festival shirts for July 4th. Order yours here and read more about the concert here.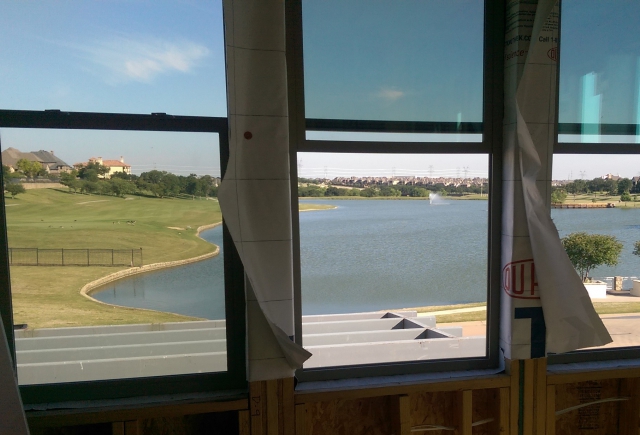 Wednesday, May 17, 2017
NOTHING BUT BLUE SKIES IN CASTLE HILLS
If you're looking for killer views and a great location, look no further! Castle Hills is pleased to announce a new project in the Village Shops, which is expanding to include a new phase of luxury living above ground-level retail. Quarters at The Shops will offer 18 condominiums in Phase 5 of the Village Shops. The condominiums, coming soon, are currently under construction on King Arthur Boulevard, just west of The Plaza. Read more on here and look for more info coming soon to the Village Shops website.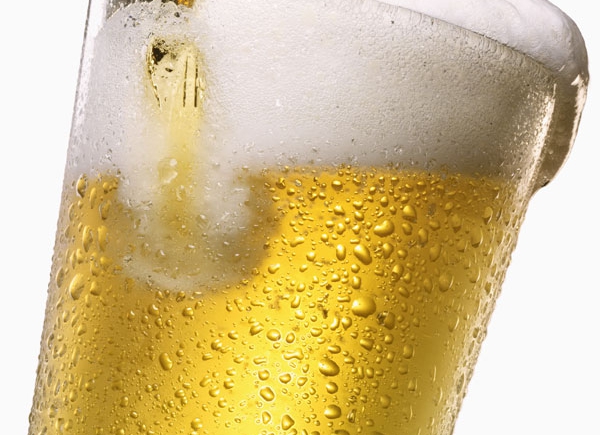 Tuesday, May 16, 2017
RAISE YOUR GLASS
TKO Libations, the brewery coming soon to the Castle Hills Village Shops, was featured in this past weekend's Dallas Morning News GUIDE LIVE. "4 new breweries in Dallas-Fort Worth (plus 3 coming soon)" mentioned TKO's award-winning gingerbread porter and breakfast stout. We're counting the days…