Welcome to our Newspage
On our news page we regularly inform you about current offers, activities and events around the Castle Hills Community.
You can also follow us on our Instagram and Facebook pages.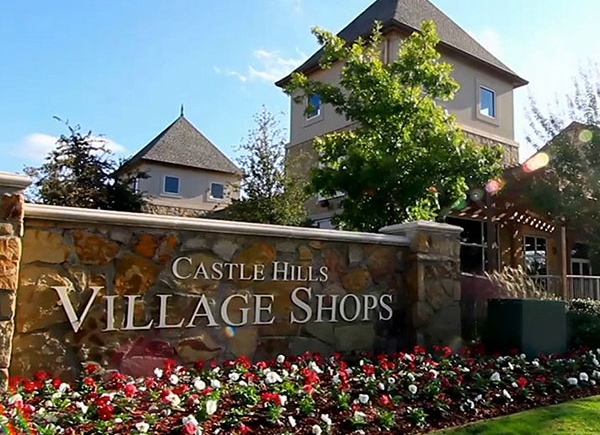 Tuesday, May 07, 2019
MOTHER'S DAY AT THE CASTLE HILLS VILLAGE SHOPS
The Castle Hills Village Shops is the perfect location for celebrating Mother's Day! Treat mom to breakfast in bed with treats from The London Baker or Sophia's Kitchen. Pick up a bottle of her favorite wine from Castle Spirits. Or take her on a family picnic with a cheeseboard from The Salty Cow (we recommend customizing it to include all of mom's favorites!). And definitely take mom to dinner so she doesn't have to cook. With so many restaurant options at the Village Shops, she can choose from pizza, burgers, sushi, ramen and more. Read more about what the Village Shops has to offer mom here.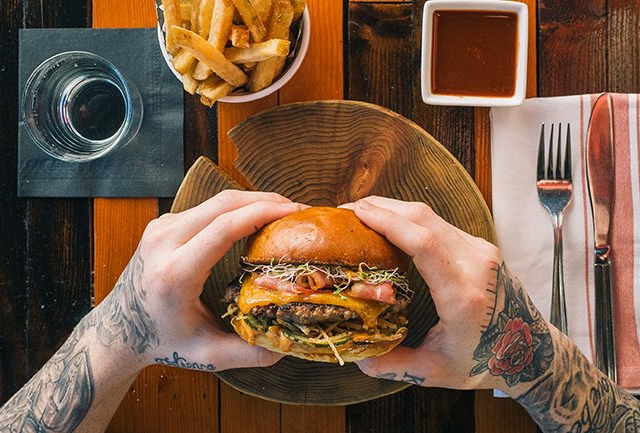 Wednesday, May 01, 2019
CELEBRATE NATIONAL HAMBURGER MONTH IN CASTLE HILLS
The Village Shops is the perfect place to celebrate National Hamburger Month. The Grind Burger Bar Castle Hills has a full menu of both traditional burgers and creative burgers. The Ranch Queso features charred poblanos, bacon, tempura onion and queso. The namesake Grind features black garlic aioli, aged cheddar, onion marmalade and wild arugula. The Grind even features a Keto-friendly burger. Get a jumpstart on National Hamburger Month by starting to celebrate now. Read more about The Grind here.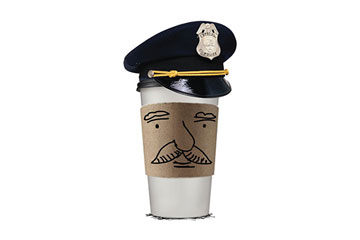 Monday, April 29, 2019
COFFEE WITH COPS IN CASTLE HILLS
Lewisville Police Chief Kevin Deaver will host "Coffee with Cops" on Tuesday, April 30 at the Queen Margaret Community Center. Come together to discuss community issues, build relationships and drink free coffee, right here in the neighborhood! Read more here.
Wednesday, April 24, 2019
CASTLE HILLS SPRING CONCERT SERIES
The Castle Hills concert series kicks off NEXT WEEKEND with a performance by Texas Flood, a Stevie Ray Vaughan tribute and blues band, on Saturday, May 4. To accompany the great music, Castle Hills will be incorporating a Cinco de Mayo theme into the event to celebrate the popular Mexican holiday. Activities will include face painting, balloon artists, a DJ from 6-8:00 p.m., a Mexican flower artist, Mexican dancers, two bounce houses and more! Bring the whole family and head over to the Village Shops to enjoy great music and Cinco de Mayo festivities! Read more here.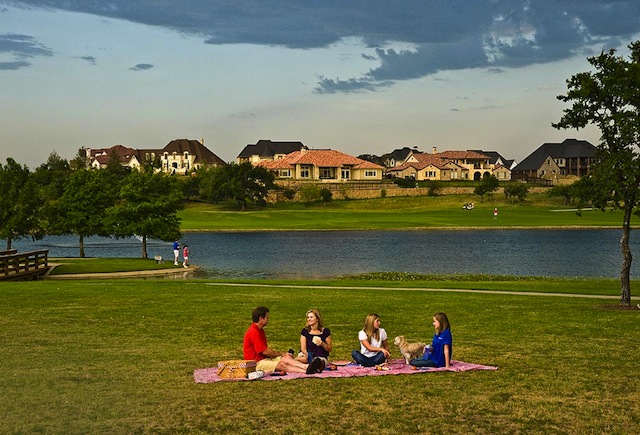 Tuesday, April 23, 2019
CELEBRATE NATIONAL PICNIC DAY IN CASTLE HILLS
Celebrate National Picnic Day in Castle Hills! With more than 25 beautiful parks and trail systems that connect neighborhoods and neighbors, there's no shortage of beautiful backdrops for an afternoon picnic with the family. Stop by the Village Shops to grab some snacks for your picnic. Order a pizza to-go from PI.E 3.14 Everyday Eatery or pick up a burger from The Grind Burger Bar. Get a cheeseboard from The Salty Cow or a few sweet treats from The London Baker. For more information on the Village Shops, click here. Get a full list of parks and outdoor recreation opportunities here.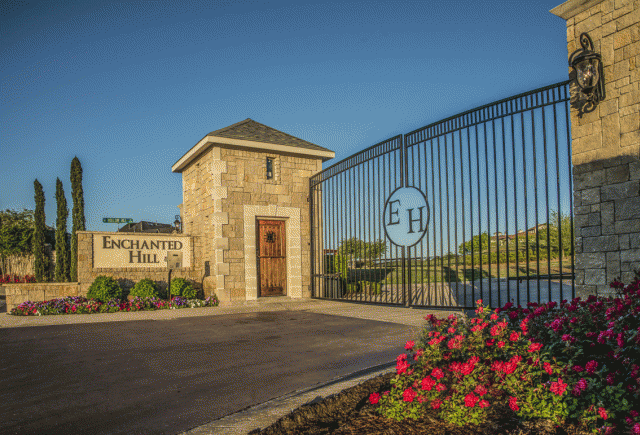 Thursday, April 18, 2019
CASTLE HILLS: ENCHANTED HILL SPOTLIGHT
Enchanted Hill is one of the few places left where buyers can build a custom home in an established community with easy access to DFW airport, while enjoying the seclusion of a guard-gated, private neighborhood and access to a championship golf course. Choose your home site to take advantage of fairway views of The Lakes at Castle Hills or Enchanted Hill's private park and walking trails. Enchanted Hill offers oversized lots from $340,000 with luxury homes priced from $1.75 million. Take a video tour of Enchanted Hill here and learn more here.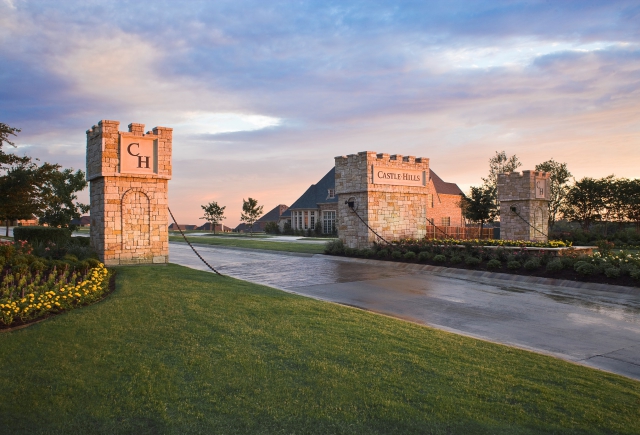 Tuesday, April 16, 2019
NORTHPOINTE COMING SOON TO CASTLE HILLS!
If you are looking for a new home in Castle Hills, American Legend Homes will soon be offering homes in Castle Hills' Northpointe community. Read what American Legend has to say about these new homes here and check the Castle Hills "Live Here" page regularly for updates!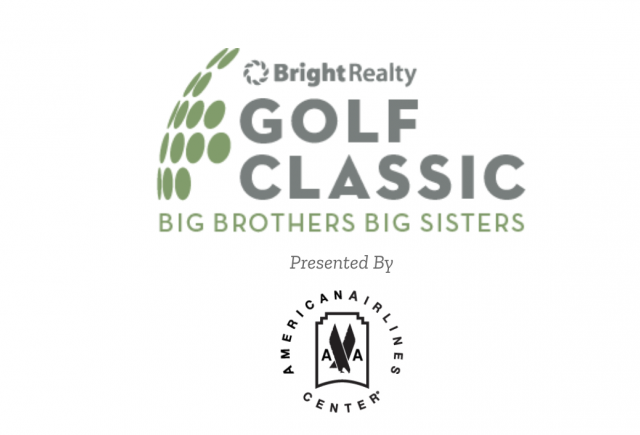 Thursday, April 04, 2019
GOLF FOR A GREAT CAUSE AT THE LAKES AT CASTLE HILLS
Take advantage of the opportunity to golf at The Lakes at Castle Hills by participating in the 52nd Annual Bright Realty Golf Classic benefitting Big Brothers Big Sisters of Greater Dallas. This year's event will include an afternoon four-person scramble with great golfer gifts, hole vendors and post-tournament VIP Party! The VIP Party features drinks, heavy hors d'oeurves, cigar roller, DJ and fun! Read more about the event here.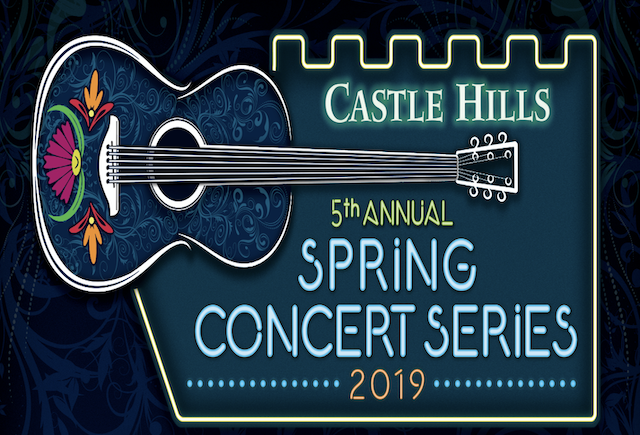 Monday, April 01, 2019
THANKS TO CASTLE HILLS VILLAGE SHOPS EVENT SPONSORS!
The Annual Castle Hills Spring Concert Series is back at the Castle Hills Village Shops! The first concert, Texas Flood, is Saturday, May 4. Thanks for 2019 event sponsors Bright Realty, Grande Communications, Vector Security and the City of Lewisville. Read more about the concerts, and all 2019 Village Shops events, here.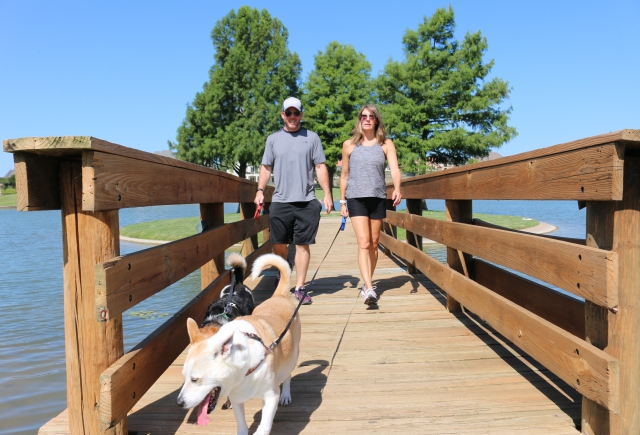 Friday, March 29, 2019
CELEBRATE NATIONAL WALK IN THE PARK DAY IN CASTLE HILLS
Tomorrow is National Take a Walk in the Park Day, and there's no better place to celebrate than Castle Hills. With over 25 parks, Castle Hills was designed so every home is within walking distance of a park. The community also has more than six miles of hike-and-bike trails, making it the perfect place to enjoy time outdoors. Be sure to get outside and enjoy nature's beauty! For more information on Castle Hills and the amenities offered, click here.