Welcome to our Newspage
On our news page we regularly inform you about current offers, activities and events around the Castle Hills Community.
You can also follow us on our Instagram and Facebook pages.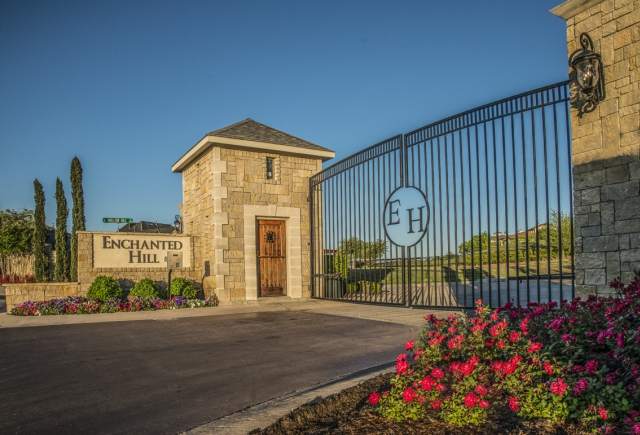 Friday, June 28, 2019
ENCHANTED HILL: CASTLE HILLS' HIDDEN GEM
Possibly DFW's best kept secret, Enchanted Hill is the guard-gated, golf course community located within Castle Hills. The private neighborhood offers oversized home sites from $375,000 and luxury estates, starting at $1.75 million, from a handpicked selection of elite custom homebuilders. In addition to the already impressive amenities that come with living in Castle Hills, residence at Enchanted Hill provides a long list of premium amenities including membership to The Lakes at Castle Hills, a private, full-service country club. Learn more about all of the reasons to call Enchanted Hill home here.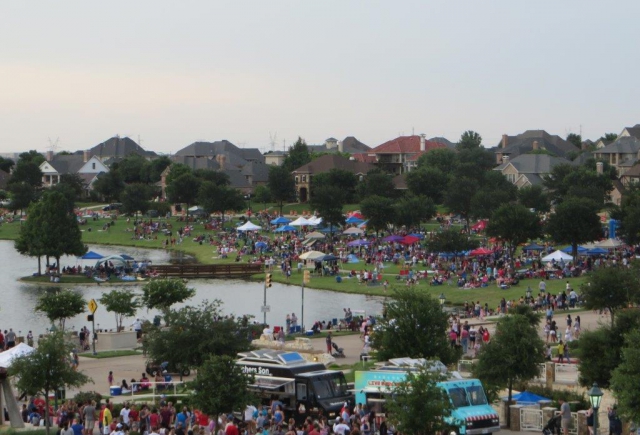 Thursday, June 20, 2019
MAKE YOUR JULY 4TH PLANS IN CASTLE HILLS
The Castle Hills July 4th Freedom Festival is one of the biggest and best holiday events in the DFW area. The event offers a giant inflatable obstacle course, bounce houses, face painters and a balloon artist as well as a DJ at Lake Avalon. Concessions will be available for purchase from several Village Shops retailers and several of the area's most popular food trucks will also be onsite. The fireworks start at dusk. Don't forget your chairs, blankets and coolers! Read more here.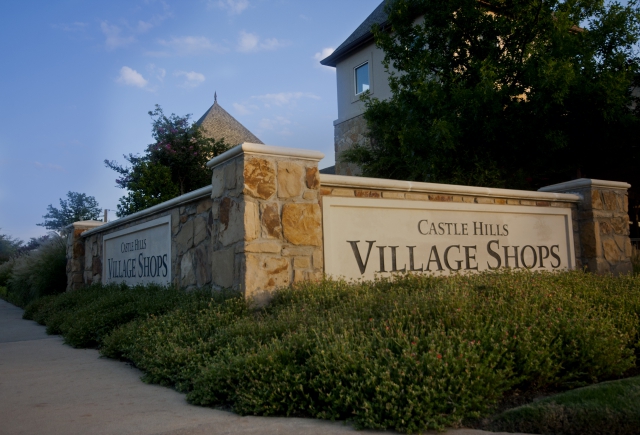 Tuesday, June 18, 2019
TWO NEW CASTLE HILLS VILLAGE SHOPS RETAILERS
The Village Shops will soon be home to two new retailers! FroYo Smoo-Licious will reopen in July as Yoyo Berri and serve ice cream, sorbet, gelato, shaved ice and more. Also coming to the Village Shops this summer is Estilo Concept Store. This boutique shop will offer a wide variety of custom jewelry and accessories. Check the Village Shops website for a full list of retailers open now and coming soon.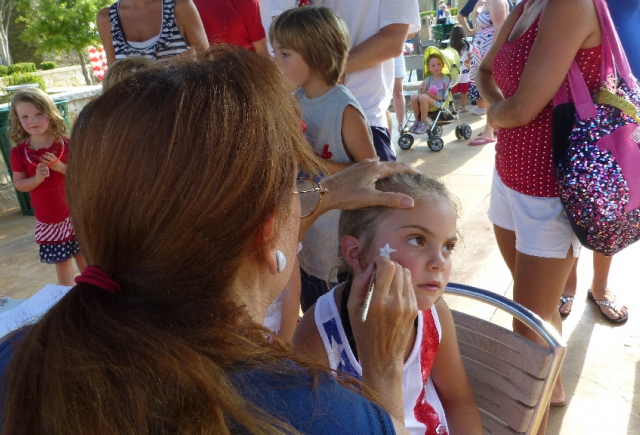 Tuesday, June 04, 2019
THANKS TO CASTLE HILLS EVENT SPONSORS
There are a lot of great events happening in the neighborhood, including the upcoming Castle Hills Spring Concert Series. Thanks to sponsors Bright Realty, American Legend Homes, BriarHills Maids, City of Lewisville, Definity Pest Services, DFW Storm Solutions, Freebirds World Burritos, Generations Salon, Green Meadows Landscaping, Grande Communications, Hill & Wilkinson General Contractors, Honest-1 Auto Care, Infinity Lawnscape, Joy Pools, P.I.E. 3.14 Everyday Eatery, Primrose Schools, Renée Mears Realtors, Republic Title, The Art of Handsome, The Goddard School for Early Childhood Development, Vector Security and Winstead Attorneys.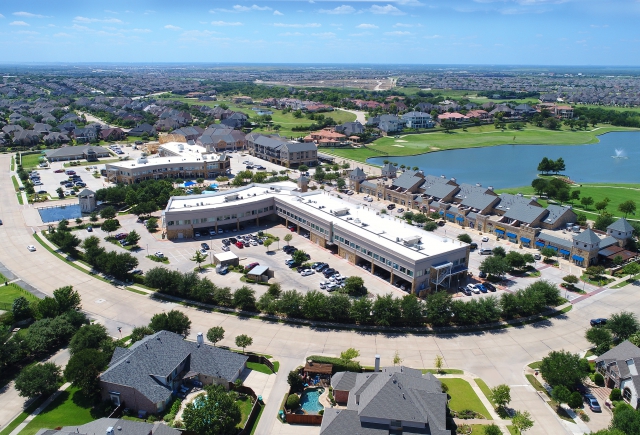 Thursday, May 30, 2019
CROSS OFF YOUR SUMMER TO-DO LIST IN CASTLE HILLS
Summer is the perfect time to take care of dentist, orthodontist and chiropractor appointments for the family. The Village Shops, so close to home, is the perfect place to knock these tasks out! Make appointments while the kids are out of school at Krieger Orthodontics & Smile Design and Castle Hills Dental. And take advantage of Castle Hills Chiropractic's Kids Day the first Thursday of every month. Read about all of the neighborhood conveniences at the Village Shops here.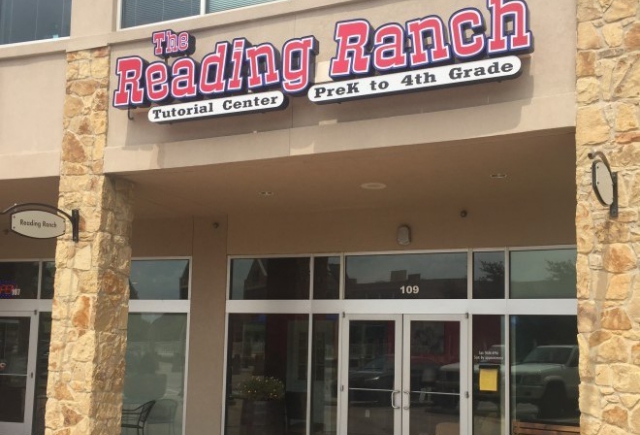 Tuesday, May 28, 2019
STAYING SHARP IN CASTLE HILLS THIS SUMMER
The Reading Ranch at the Castle Hills Village Shops is the ideal place to keep reading skills sharp over summer break. Summer programs are offered in three sessions from June through August. Programs are offered for children from Pre-K through 5th grade and focus on skills such as written expression, guided writing, phonics and spelling, grammar and editing, recall and analysis, and vocabulary enhancement. There's even a summer book club! Read more about the classes here.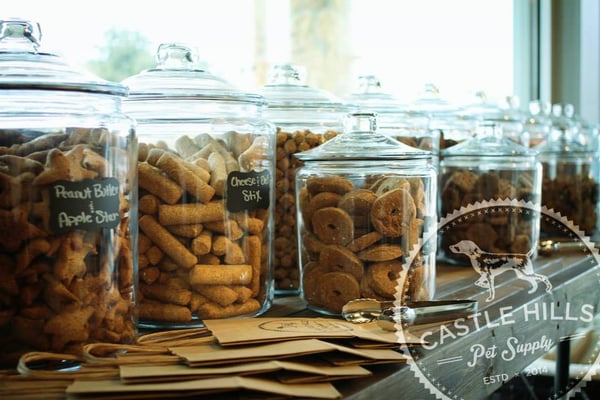 Friday, May 24, 2019
CASTLE HILLS VILLAGE SHOPS HOME TO UNIQUE RETAIL DESTINATIONS
The Castle Hills Village Shops is a wonderful community amenity that offers neighbors a place to gather and take advantage of great food and drink as well as neighborhood conveniences. Families can pop into Sophia's Kitchen for breakfast and grab takeout from Ramen Izakaya Akira for dinner. Dentist and orthodontist appointments, haircuts, manicures and dry cleaning can also be taken care of at the Village Shops. Our pets' needs can even be met with grooming at American Pup Culture and supplies at Castle Hills Pet Supply. Read this article about our very own pet boutique here and check out everything the Village Shops has to offer here.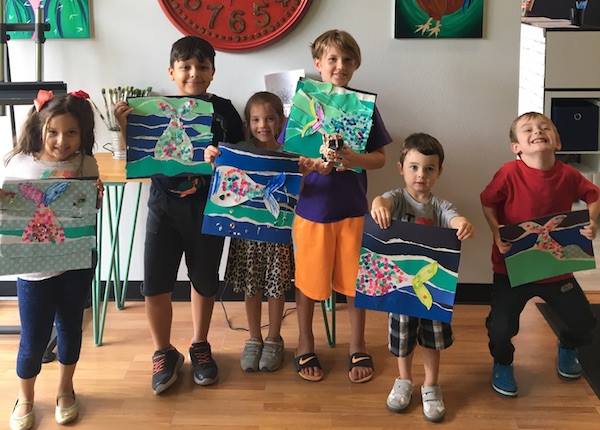 Friday, May 17, 2019
DESIGNING THE PERFECT SUMMER IN CASTLE HILLS
Summer camp is fun and convenient when activities are at the Village Shops! Design Time is offering a number of creative supper camps for the aspiring artist in your family, with both morning and afternoon classes, and full- or half-day options. The camps are themed with topics such as "Under the Sea & Color Me Crazy," "Around the World & All About Abstract" and "Animal Planet & Mad Scientist." Read more about the summer camps here.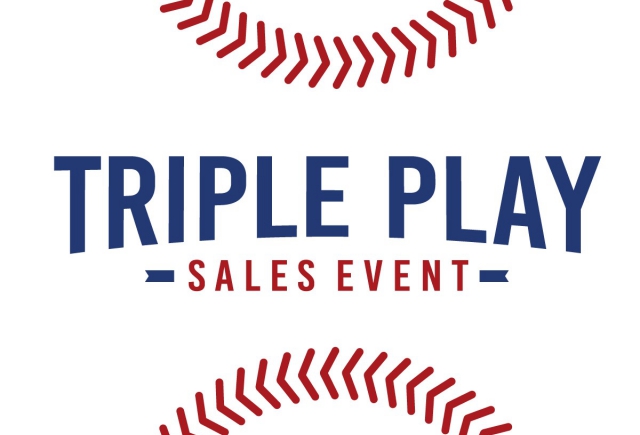 Friday, May 10, 2019
HIT A HOME RUN IN CASTLE HILLS SOUTHWEST
Britton Homes is offering a promotion on new homes in Castle Hills Southwest. The Triple Play sales event can save buyers up to $15,000 on a new Britton home in this Castle Hills community. Homes here are built on 50-foot homes sites and feature distinctive architecture, innovative technology and energy efficiency. The event runs through May 31. Read more about the promotion here.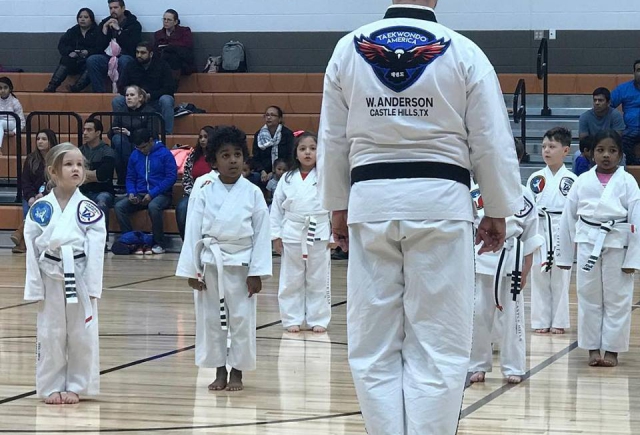 Thursday, May 09, 2019
KICKIN' IT THIS SUMMER IN CASTLE HILLS
Summer camp at Taekwondo America Castle Hills at the Village Shops is the perfect summer activity. Taekwondo America's summer programs keep kids active and give them plenty of activities to do while making new friends. And parents get the reassurance that kids are learning respect, discipline and self-control. In addition to martial arts training and drills, kids enjoy games, snacks, outdoor activities and bully defense training. Read more about the summer programs here.