Welcome to our Newspage
On our news page we regularly inform you about current offers, activities and events around the Castle Hills Community.
You can also follow us on our Instagram and Facebook pages.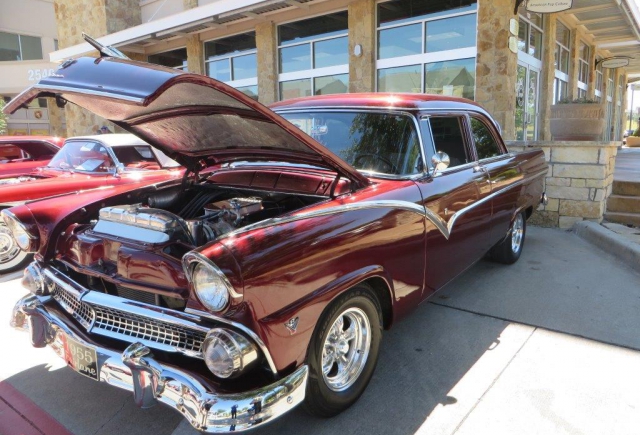 Monday, April 23, 2018
GET REVVED UP FOR A CASTLE HILLS CAR SHOW!
Attention lovers of chrome and hot rods: The Time Machine Car Shows will be making a pit stop at the Castle Hills Village Shops. Motor over to the parking lot in front of 2540 King Arthur Blvd on Sunday, May 20 from 10 a.m. to 2 p.m. to enjoy this event that's free to the public! Have a prized car or truck you want to honk your horn over? Exhibit it for just $10. Possible awards are: Castle Hills Pick, '79 & older car and truck, '80s & newer car and truck, People's Choice, and Outstanding Club Participation. Email ray@timemachinecarshows.com for entry and visit the Castle Hills Events page to learn more about upcoming events.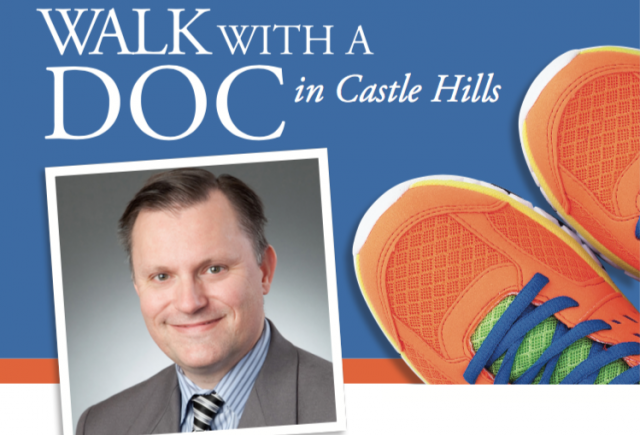 Wednesday, April 18, 2018
TAKE A WALK WITH A DOC IN CASTLE HILLS!
Lace up your walking shoes and head to the Castle Hills Village Shops for this month's Baylor Scott & White Walk with a Doc! Join neurosurgeon Michael D. Turner, MD, PhD, on Saturday, April 21, at 9 a.m. at the Village Shops for a brief discussion designed to educate Castle Hills neighbors and friends on their health. Then set off with Dr. Turner and the group on a two-mile walk where you can continue the conversation. Read more about the regular walks, taking place the third Saturday of every month, here.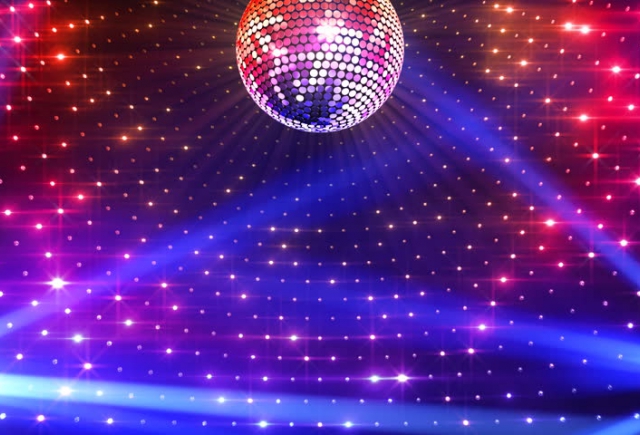 Monday, April 16, 2018
BOOGIE ON OVER TO THE CASTLE HILLS VILLAGE SHOPS
For one night only, Castle Hills is turnin' into FUNKYTOWN! The Castle Hills Concert Series is back with two FREE outdoor concerts at the Castle Hills Village Shops! Concert-goers can boogie with Le Freak on Saturday, May 19, and bust out their blue suede shoes with Kraig Parker, an Elvis Presley tribute artist, on Saturday, June 16. This year's concert series is presented by the City of Lewisville, in partnership with Castle Hills developer Bright Realty and Platinum Sponsor Vector Security. The events start at 6:30 p.m. and bands take the stage at 8. Get all the funky details on Village Shops events here.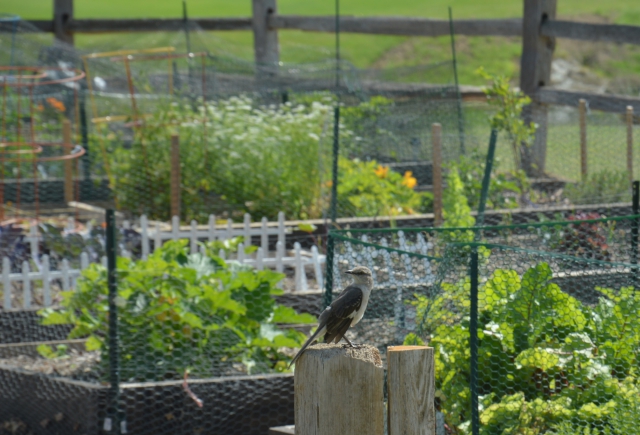 Friday, April 13, 2018
CASTLE HILLS: THE BEST BLOOMIN' NEIGHBORHOOD
Did you know that tomorrow, April 14, is National Gardening Day? Castle Hills has an organic community garden behind the Sword Bridge Community Center that allows families living in the community to grow vegetables, herbs and flowers. It's just one of several amenities available to Castle Hills residents! Learn more about the garden here.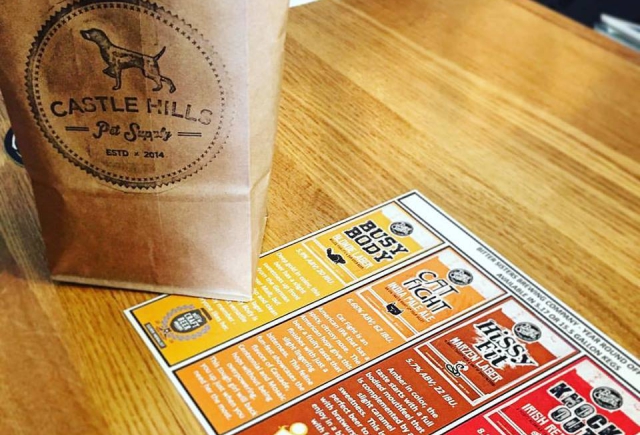 Wednesday, April 11, 2018
CELEBRATE NATIONAL PET DAY IN CASTLE HILLS
Celebrate National Pet Day with a trip to Castle Hills Pet Supply, a family-owned and operated store at the Castle Hills Village Shops. Castle Hills Pet Supply offers one-on-one attention in a boutique-like setting and has everything your four-legged friends need! Like the store on Facebook to keep up with new items and specials. Read more here.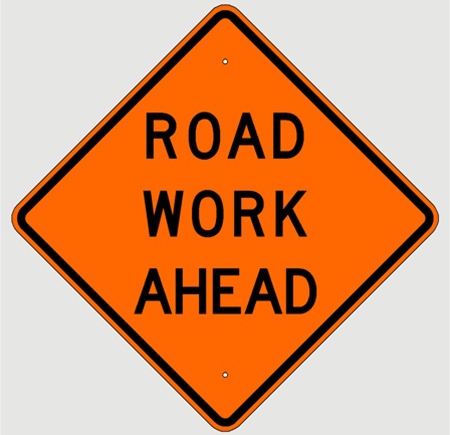 Wednesday, April 11, 2018
CONSTRUCTION ON PARKER ROAD/FM 544
TxDOT will be working on road improvements on Parker Road/FM 544 between Josey and Old Denton from Tuesday, April 17 to Thursday, April 19. During this time, TxDOT will move all traffic to the westbound lanes so improvements can be made on the eastbound lanes. Residents of The Reserve should be aware that their back gate exit onto Parker Road/544 will be closed while work on the eastbound lanes is being completed. When the road reopens, the exit from the gate will be "right turn only." There may also be lane closures at the Windhaven and Parker Road/544 intersection which could affect residents going to Killian Middle School. NOTE: These plans and dates are subject to change and can be affected by weather and other issues. We will do our best to keep you updated on these construction improvements but wanted to make you aware as they will affect your commute.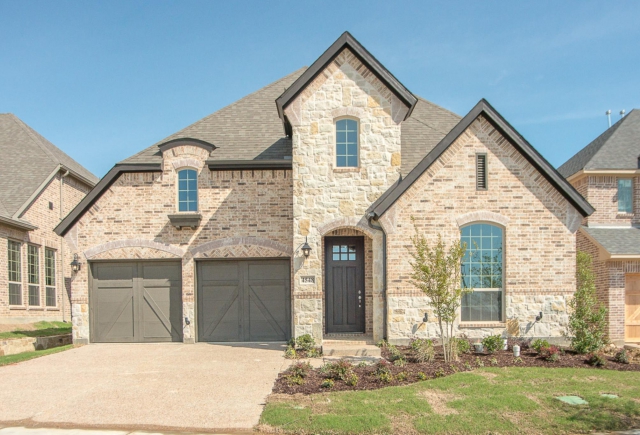 Monday, April 09, 2018
NEW MODEL IN CASTLE HILLS: SOUTHWEST IS BEST
The American Legend Homes model is now open in Castle Hills Southwest. This newest neighborhood in Castle Hills gives buyers the opportunity to build homes on both 41- and 50-foot home sites that range from 1,844 to 4,000 square feet. Buyers can personalize design features such as cabinetry, flooring, lighting and hardware at American Legend's Design Gallery. Southwest offers its own park, playground and play field, as well as access to all of Castle Hills' amenities. Plan a visit to the model today. Read more here.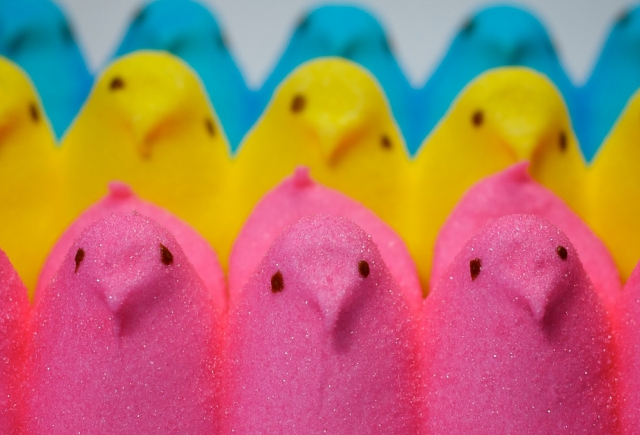 Wednesday, March 28, 2018
CASTLE HILLS HAS THE BEST PEEPS…
And the best places! Enjoy Easter weekend at the Castle Hills Village Shops. Have brunch at PI.E 3.14 and some beer at TKO Libations. Grab some scones for breakfast from The London Baker or at latte from Sophia's Kitchen. Read more about Village Shops retailers and events here.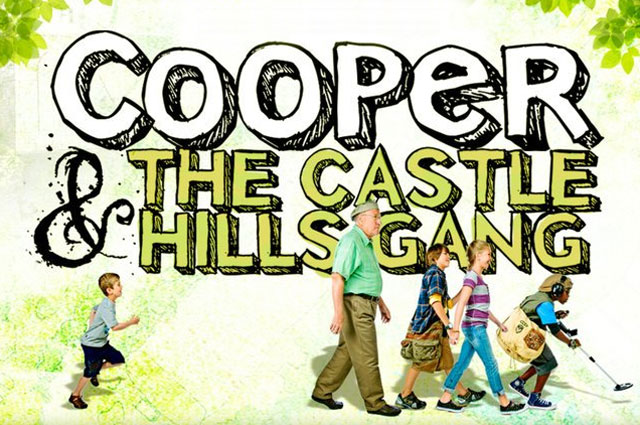 Thursday, March 22, 2018
THROWBACK THURSDAY IN CASTLE HILLS
"We knew her when…" Hayley Orrantia, honorary Castle Hills resident and star of ABC's The Goldbergs, starred as Penny in "Cooper & the Castle Hills Gang." Hayley is kicking off her Strong, Sweet Southern Tour on Saturday, April 5, at The Rustic in Dallas. Check out Hayley's Facebook page for tour info. If you are new to the neighborhood, check out Castle Hills' original production here.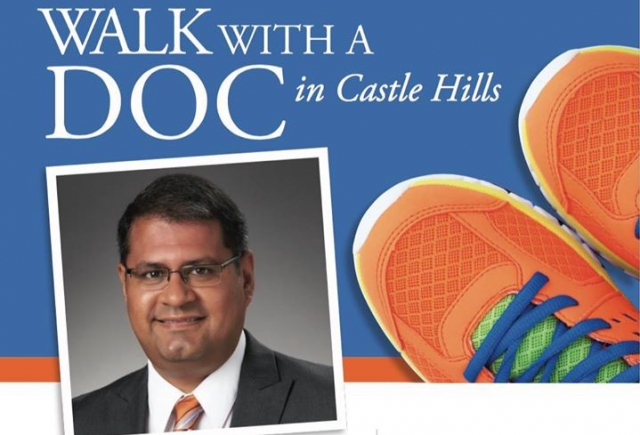 Thursday, March 15, 2018
GET HEALTHY IN CASTLE HILLS!
Discover a healthier you in 2018! Join family medicine physician and Castle Hills resident Fernando Davalos, MD, for Walk with a Doc at the Castle Hills Village Shops on Saturday, March 17, 9 a.m. Learn how to take charge of your health and then step off on a two-mile walk where you can continue the conversation. This event is free and sponsored by Baylor Scott & White Health. In addition to health and wellness tips and a group walk, light snacks will also be provided. All ages welcome. For more information, click here.