Welcome to our Newspage
On our news page we regularly inform you about current offers, activities and events around the Castle Hills Community.
You can also follow us on our Instagram and Facebook pages.
Thursday, October 11, 2018
FALLING FOR CASTLE HILLS
Castle Hills is the perfect place to enjoy the glorious fall weather. Hit the hike-and-bike trails that wind throughout the community for some fresh air and exercise. Or grab a cheeseboard from The Salty Cow and enjoy a picnic at Lake Avalon. If you're a golfer, check out what The Lakes at Castle Hills offers members. Read more about all of the amenities available to Castle Hills residents here.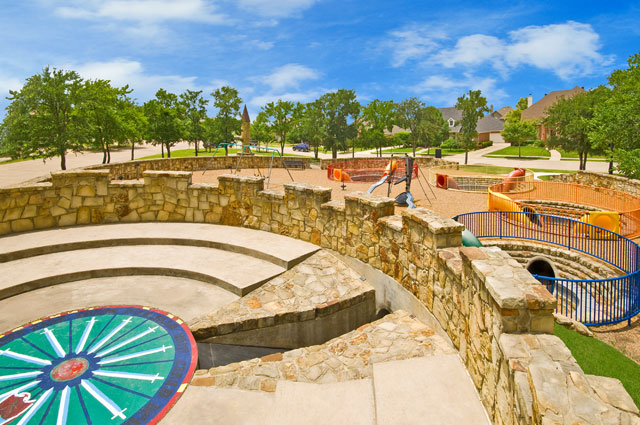 Tuesday, October 09, 2018
PARK YOURSELF IN CASTLE HILLS THIS FALL
The Castle Hills community offers 25-plus parks scattered throughout, easily accessible on foot or bike. Castle Park on Merlin Drive, for example, has tunnels that are perfect for exploring. Kids can hop on the trolley at Hidden Park on Lady DeVance or on the fire truck at Fire Truck Park on King Lionel. And you can't miss Dragon Park on Merlin Drive! Pick up a park map at the Community Center and read more here.
Saturday, October 06, 2018
BRITTON HOMES AT CASTLE HILLS SOUTHWEST: GREAT YEAR-END DEALS
Britton Homes in Castle Hills Southwest is offering a year-end savings event on select homes that close by December 31. Plan a visit to the Britton Homes model at 4412 Tall Knight Lane to learn about homes here and their distinctive architecture, energy efficient features, innovative technology and personalized features, as well as the schools that serve Castle Hills Southwest. Read more about the community here.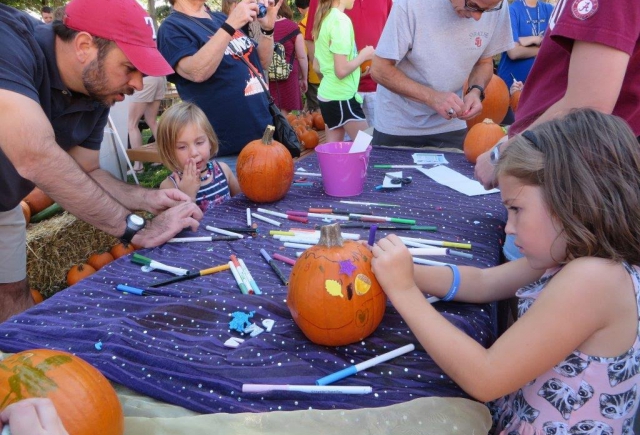 Thursday, October 04, 2018
FALL FESTIVAL RETURNS TO CASTLE HILLS
Castle Hills is excited to bring the Fall Festival back to the Village Shops. This FREE neighborhood event offers fall-themed, family-friendly activities for the whole family including bounce houses, carnival games, face painters, a balloon artist, a trackless train, costume trunks and photo booths, giveaways, fall arts & crafts hosted by Design Time art studio and more. Read more about the event here.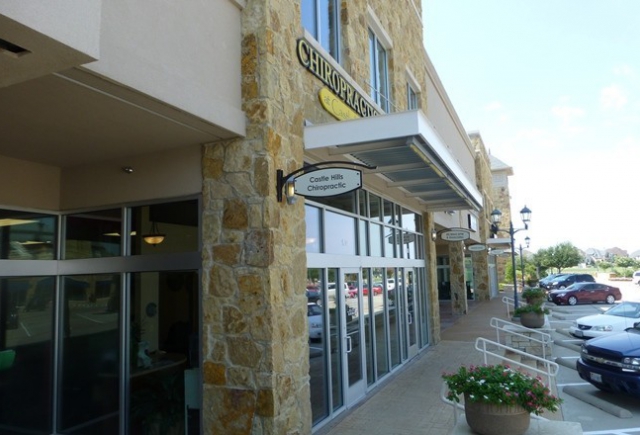 Tuesday, October 02, 2018
CELEBRATE KIDS WITH CASTLE HILLS CHIROPRACTIC
To prove they're dedicated to whole family health, Castle Hills Chiropractic has devoted the first Thursday of each month to serve kids in the community. A healthy spine and nervous system are paramount to children's health, so have their spines checked today. Read more about Castle Hills Chiropractic, located in the Village Shops, here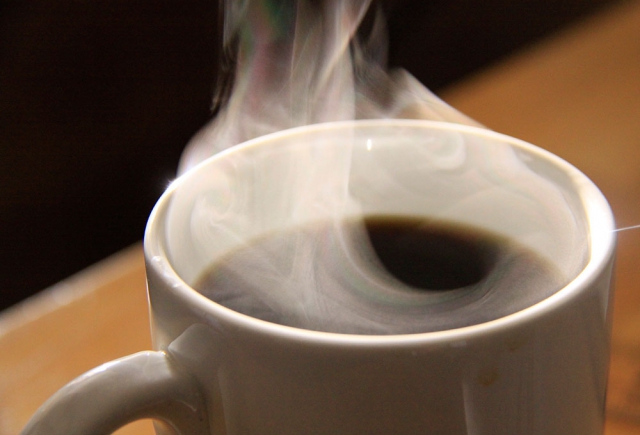 Friday, September 28, 2018
WHAT'S BREWING IN CASTLE HILLS
Tomorrow is National Coffee Day. Celebrate with a choice of gourmet coffee drinks at Sophia's Kitchen at the Village Shops. Choose a honey vanilla latte, Italian cappuccino, slow brewed iced coffee or any one of several hot or cold drinks on the menu. Read more about Sophia's Kitchen here.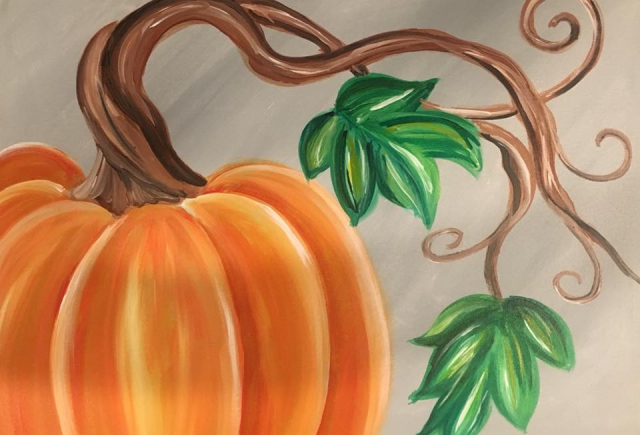 Wednesday, September 26, 2018
HAPPY FALL FROM THE CASTLE HILLS VILLAGE SHOPS
Design Time art studio, located at the Village Shops, is getting ready for fall! Celebrate the season with workshops, classes, parents' night out and open studio painting at our very own neighborhood studio. Check out more recent artwork from the studio here.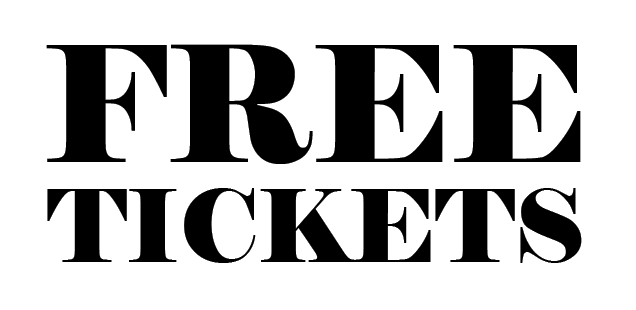 Tuesday, September 18, 2018
FREE TICKETS TO WESTERN DAYS FROM CASTLE HILLS! YIPPEEE!
Free tickets for the City of Lewisville Western Days Festival are now available at each of the Castle Hills Village Shops retailer locations and from Bright Industries (the lobby of suite 200). The event is free but requires a ticket for entrance. The tickets are good both Friday, September 28 and Saturday, September 29 before 6pm. Admission after 7 p.m. is $10. This year, Castle Hills is sponsoring the Kid Kountry Playground and the Culinary Corner. Come git the tickets while the gittin's good! More information on the festival is available here.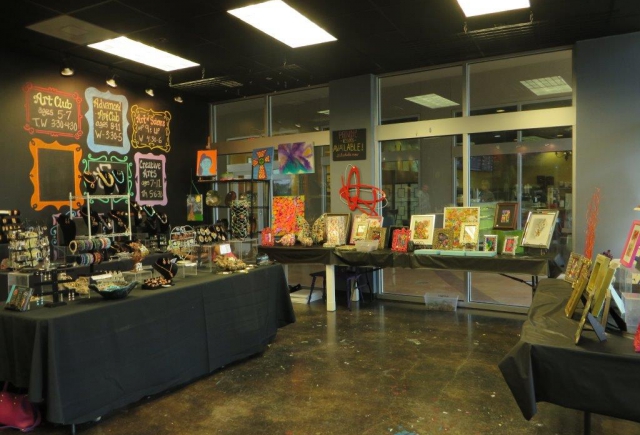 Wednesday, September 12, 2018
ART & WINE IN CASTLE HILLS: THE PERFECT EVENING!
Next Thursday's Art & Wine Walk at the Village Shops will feature a variety of original art including painting, ceramics, woodworking and jewelry. Stop by one of the 17 participating retailers for wine (or beer!). The event starts at 6 p.m. on September 20. Get more info here.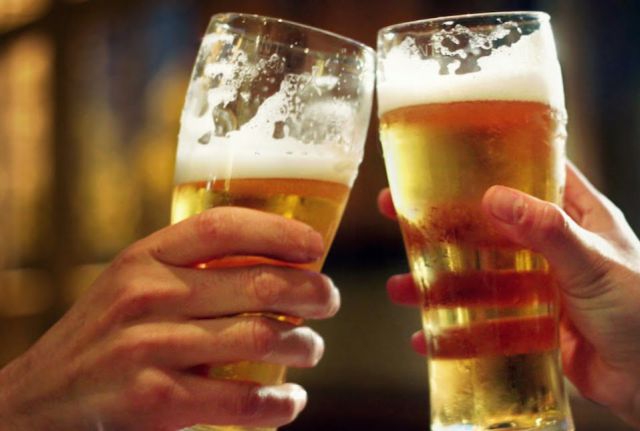 Thursday, September 06, 2018
GET YOUR BEER HERE IN CASTLE HILLS
Tomorrow is National Beer Lover's Day. Plan now to celebrate with a trip to our neighborhood craft brewery, TKO Libations! Or if you want to stay in, grab a 6-pack at Castle Spirits. Both offer a great selection of tasty brews. TKO's current selection includes The Color of Your Energy, an American amber ale, and Special Beast, an English bitter. Castle Spirits has a craft beer cave that keeps beers at a steady, and crisp, 26 degrees. Read more about gettin' beer here in Castle Hills.